QRIC claim inaugural GAP Industry Engagement Day a success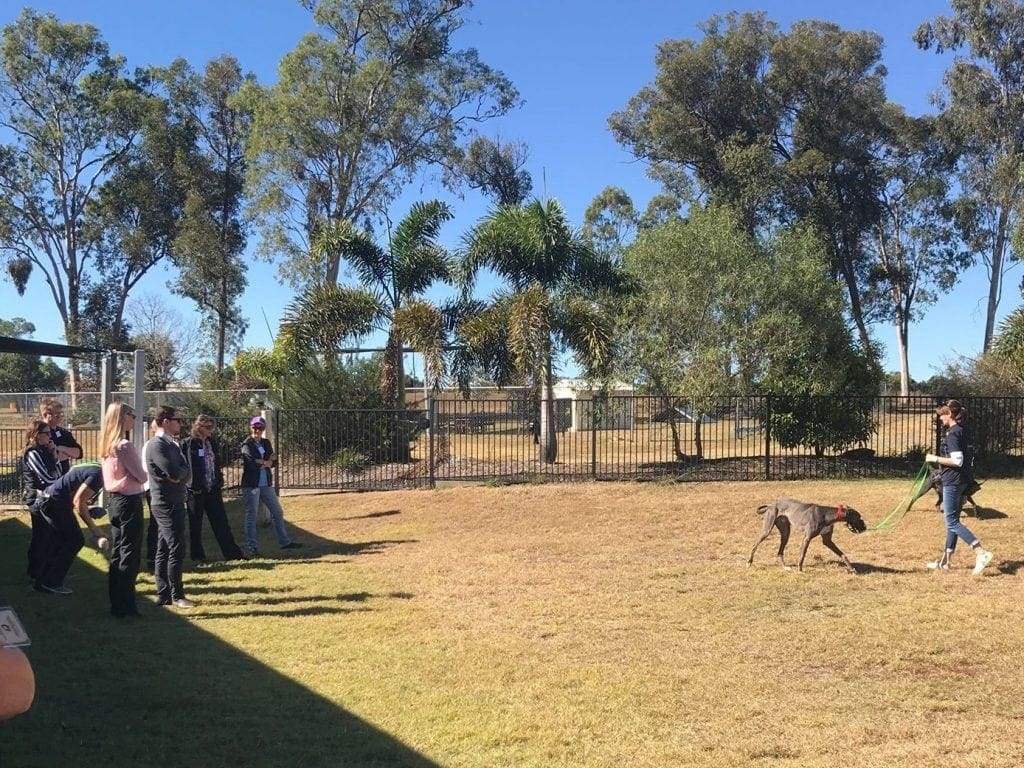 The Greyhound Adoption Program (GAP) welcomed members of the greyhound racing community to the GAP facility in Churchable during the inaugural GAP Industry Engagement Day.
Queensland Racing Integrity Commission (QRIC) officials invited guests from RSPCA, UQ's Veterinary school at Gatton, and the BrisGreys and Capalaba Greyhound Racing clubs and showed them around the facility.
Among the day's activities was a demonstration of how a retired greyhound is assessed for graduation to become a GAP green collar dog, ready for adoption.
QRIC Deputy Commissioner Mark Ainsworth, said the engagement day was a demonstration of the professionalism and science that drives the GAP program.
"I was among the attendees who were impressed by how much care goes into preparing the dogs for their new homes, and by what gentle and happy pets greyhounds can be after their racing careers are over, given the right preparation," he said.
GAP works to rehome greyhounds who are not suited to racing or who are retiring from racing to prepare them for life as pet.
GAP conducts behavioural and health evaluations, vaccinations, health checks and desexes each dog that enters the program, before matching them with potential pet owners.
The adoption fee is $100 and GAP has rehomed more than 500 greyhounds in the past two years.
More greyhound news