Reefton Treasure back on track in Group 2 Warrnambool Cup heats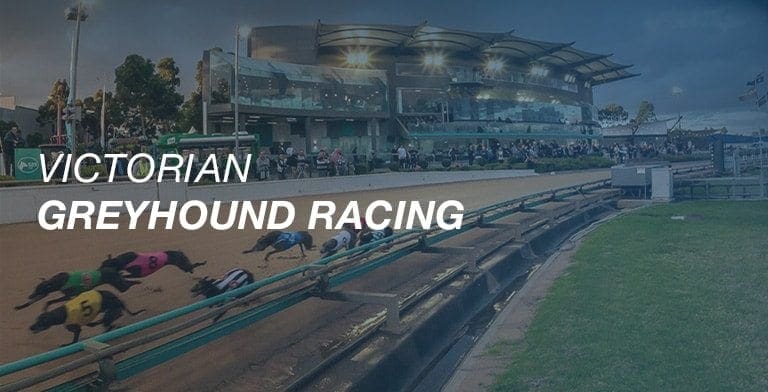 MARGARET Bannerman is eagerly awaiting the race track return of her star chaser Reefton Treasure, which is set to contest the second heat of the Group 2 Warrnambool Cup (450m) on Wednesday night.
Trained by Anthony Azzopardi, Reefton Treasure hasn't been seen since getting injured in the Group 1 Rookie Rebel (600m) in February, but confidence is high that the son of Turanza Bale and Pindari Bale is back to his brilliant best.
"I am very happy that he is back," Bannerman told Australian Racing Greyhound.
"He got injured coming out of the boxes in the Rookie Rebel – he collided with Fanta Bale just after the start and we knew there was a problem straight away because he couldn't stretch out and he is not the type of dog to just give up.
"He has been trialling well over the past few weeks and Anthony is very happy with how he has been sprinting, which is why we decided to go for the Warrnambool Cup.
"I am pleased with the job Anthony has done with him – he hasn't rushed him back, he has taken his time to make sure he is totally over his injury.
"As long as he makes it around on Wednesday night without any injuries I will be happy, but I would be over the moon if he was able to make the final."
Reefton Treasure will meet a talented field including Lion Rebel (box two), Mumma Josie (box five) and Zipping Arnold (box six), however Bannerman remains optimistic her charge will put its best paws forward.
"There are some very good dogs in the heats, so I was a bit worried about what he would come up against.
"However, when I saw the heat, although there are a couple of good dogs in it I think he is good enough to hold his own against them.
"You can't fault the dog – he tries his best every time – we have just got to hope for a bit of luck."

A dual group 1 finalist, Reefton Treasure has been a tremendous dog, winning 16 of his 37 starts with just under $100,000 in career earnings.
His career is even more remarkable given that he was a gift given to Bannerman from leviathan owner-breeder Paul Wheeler after she prepared Reefton Treasure's mother, Pindari Bale, throughout her career.
"I went all over NSW racing her in the Country Challenge which she won the final of at Wentworth Park," Bannerman said.
"When I got her off Paul Wheeler he told me I could have her to race but that he wanted to breed with her when she retired.
"He told me if she turned out well he would give me a pup out of the first litter – but she only had a small litter so I told Paul I'd wait until she had her next litter and that's how I came to get him.
"They reared him and broke him in for me – I am very lucky to be good friends with the Wheelers.
"If he has dogs which are a bit timid or need special attention then he would call me up and ask if I wanted to have a go with them.
"We have been friends for a long time and I have had a lot of fun with the dogs he has given me."
Bannerman also said she has no regrets about sending Reefton Treasure down to Anthony Azzopardi after training the black dog throughout his early career.
"It was a big decision to send him to Anthony. I train and travel all the time with my own dogs, but he had a fall at Wentworth Park which was the only track left where I could get regular starts with him.
"To be fair to the dog I decided to send him to Melbourne – it's a lot of travelling for me to race him whereas down with Anthony he is on a level playing field with all of the other dogs.
"I love the way Anthony looks after the dogs – he and Kylie are such lovely people so while it was a hard decision it is one I am now glad I made."
And, whilst she has now retired from training, Bannerman said it would be an enormous thrill to make the final next Wednesday night which is worth $47,000.
"I have retired from training now –I wanted to have a break due to everything that was happening in NSW.
"But I still love watching the dogs and going to the track so it would be an enormous thrill to see him go well this week.
"I would love to see him win a big race because I know he has got the ability – he deserves it."
Similar Greyhound Racing News