Respected Victorian trainer Ken Virtue passes away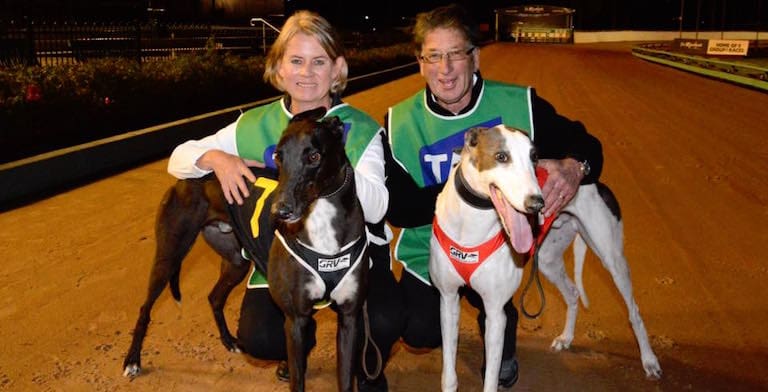 THE entire greyhound industry was shocked and saddened to learn of the passing of respected Victorian trainer Ken Virtue on Wednesday.
Virtue, an accountant by trade, had been involved in the greyhound industry since the 1970s and had run a successful rearing facility named Delta Park with his wife Michelle for many years.
Andrew Varasdi, who owned multiple greyhounds trained by Virtue, said his passing had left the local industry devastated.
"Ken has been around for a long time, so his passing was a shock to everyone," Varasdi told Australian Racing Greyhound.
"The greyhound industry is very close knit and Ken was a very big part of it. A lot of people respected him as a trainer, as a rearer, as an advisor and he was a friend to so many people."
Varasdi and Virtue had a long-lasting partnership over nearly three decades, racing several top greyhounds together, such as Group 2 Cranbourne Cup winner Banjo Boy (Vee Man Vane x Off Springer Apr '11).
"There were a lot of highs and lows – but we rode them together," Varasdi said.
"It all started when I was 19 years old and I used to go to Olympic Park with a mate – one day the two of us decided to buy a dog and somehow we ended up at Ken's property where we bought a Chariot Supreme dog.
"It didn't turn out to be any good, but we had a lot of fun and that's how I got to know Ken and our relationship grew from there – not just with the dogs – but as a friend too over the past 28 years."
Virtue had scaled down his involvement in the industry over the past 12 months, relocating to Lang Lang where he continued to train a few dogs with his wife Michelle as well as standing Banjo Boy at stud.
Varasdi said Virtue was a gentleman of the highest character and says that is how he would want to be remembered within the industry.
"Professional, thorough and someone with a huge amount of integrity," Varasdi said.
"His reputation was questioned throughout the Banjo Boy era but he was a very proud person and rightly so – he always acted in an honest and trustworthy way.
"On top of that he was supportive and a great friend – if anyone needed advice he would do everything he possible could to help them – and he was a very hardworking bloke.
"That's how he would want to be remembered and I think that's how he should be remembered."
Varasdi also thanked the greyhound industry for rallying around Virtue's family – his wife Michelle and sons Nick and Mitch – in their time of need.
"I got a phone call on 4.45am on Wednesday morning and I was ringing people at 5.30am to try and help with dogs to take the pressure off Michelle and the boys.
"The greyhound fraternity were absolutely amazing – Ken would have been so proud knowing how much everyone was trying to help out."
Similar Greyhound Racing News