Full field greyhound racing returns to Quaddie legs in SA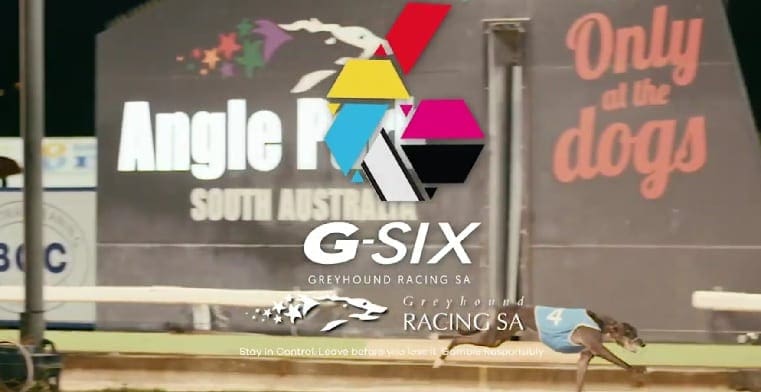 In early May, Greyhound Racing South Australia (GRSA) embarked upon a trial of six-dog fields under the banner of G-SIX racing and GRSA have today released some preliminary findings, and announced a modification to the format from 1st August 2019.
GRSA assert that the early findings of G-SIX racing suggest that the reduced field racing is viable, and that betting turnover on the format and "wagering has improved sufficiently to cover the additional stakemoney required" in order to conduct the extra races.
While no statistical evidence has been put forward, a GRSA spokesperson has suggest anecdotally that "the format also appears to have contributed to greyhounds being able to find more space in the run, as a general observation".
On the hard data front, GRSA maintain that "the number of individual weekly race starts in South Australia has risen by 5% since the start of May" and that due to the spread of weekly nominations, the geographical location of tracks, and the structure of the wagering model under which GRSA operates the reduced field concept appears suited to South Australian greyhound racing.
While GRSA have conceded that they "are still learning about the outcomes from this type of racing" they claim to have identified "some potential for the format to be modified to combine the G-SIX and G-EIGHT (8 dog field) formats at selected meetings with a view to maximising the balance and flow of nominations across the weekly schedule, commencing with the two meetings scheduled for 1st August 2019".
As a consequence GRSA will apply a hybrid approach to its race meeting programming from 1st August 2019 with the legs of the Quadrella to be conducted as eight dog fields and the remainder as six dog fields. All Murray Bridge straight track and Murray Bridge Sunday meetings will be run as eight dog fields. Heats and finals of all feature events will continue as full field formats.
GRSA claim that as a result of this approach, up to 40 additional racing opportunities will be created on a weekly basis in South Australia, with 32 of those being distributed across Gawler, Angle Park and Murray Bridge.
More Greyhounds News