Why do greyhounds go missing?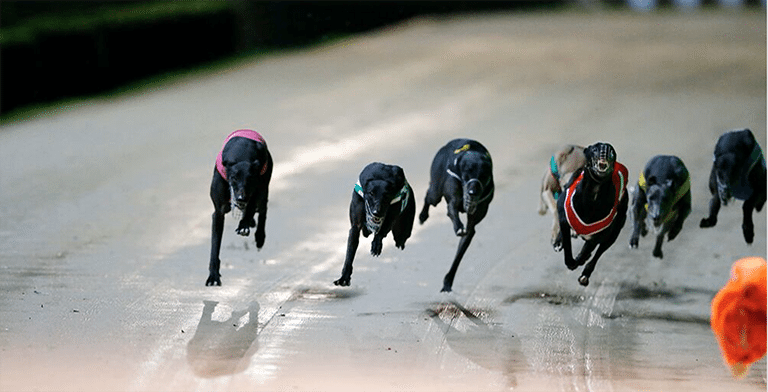 Another of life's mysteries pokes its head up regularly – scratchings which cause short fields to appear.
The code has a standard pattern of drawing eight dogs and two reserves for any race – in South Australia's case it also has a new system titled G-Six where a six plus two system is in use.
Now, I can't start off with volumes of hard data to properly describe the subject. It's too big a task for a lone ranger. But every day, as I go through results at numerous meetings around the country, I am struck by two things: first, the continuing increase in the proportion of short distance races on all programs and, second, the smaller number of boxes filled in many races.
What I can do is take a quick sample of the main two weekly meetings at each major track from Brisbane around to Adelaide to see if more work is justified.
It turns out that six- or eight-dog policies make little difference to the proportion of scratchings. Typically, around 5% of dogs are scratched with SA being the outlier with more than double that proportion. Then there are two tracks where one in four races jumps with empty boxes (Albion Park and Wentworth Park). In the remaining three (Angle Park, Sandown and The Meadows) 40% to 50% of races are short of a full field.
It makes little difference whether they are drawn that way, whether there are reserves or not or whether it's the scratchings that cause the problem. Perhaps a fuller investigation will tell more.
So what might be the main causes of the shortfalls?
Well, the declining number of starters in each race can be due only to some combination of (a) a smaller dog population, (b) increasing numbers of scratchings, and (c) state policies which define the quantity of eligible starters per race (eg Victoria has a formal minimum of six per race).
Also relevant is the common practice of varying numbers of races per meeting. For example, if Victoria is running out of nominations it simply cuts back on race numbers. In parts of NSW, such as the Northern Rivers or sometimes at Maitland and Bulli, they frequently resort to meetings with only eight or nine races (see also previous discussions on what will happen when the new Grafton track comes on stream, while new TAB meetings at Kempsey and Taree are already absorbing many of the low standard racers).
The population issue is a no-brainer. Breeding dropped like a stone following the live baiting saga in 2015 and has remained at about the 50% level ever since. Curiously, the number of races offered has generally risen over the same period, thereby forcing slow racers into the racing scene. Even so, they are not sufficient to fill the available boxes.
The biggest puzzle is the proportion of scratchings per race. You will find everything from Nil to 5 out of 10 (ie including the reserves). This means a race with 6, 7, or even 8 dogs drawn can end up with 4, 5, 6, or 7 actually jumping, all because of scratchings.
National Rule 23 (7) states that "If, in the opinion of the Stewards, a greyhound is withdrawn for an unacceptable reason the owner or trainer of the greyhound shall be guilty of an offence". (Note: an incorrect comma has been shifted by me).
The idea is that, barring exceptional circumstances, your nominated dog must be presented for the race.
Clearly, there are so many multiple scratchings that it must be concluded that the rule and the principle are being flouted – for whatever reason. Perhaps the dog should never have been nominated in the first place? Perhaps the trainer found a better offer? Perhaps an injury could not be fixed in time? Was the opposition too strong? Who knows, but it would be worth investigating? After all, the very structure of greyhound racing is being monstered as we stand.
Whatever the cause, the industry will tend to lose when a short field emerges. No third place dividend – smaller exotic rewards – favourite more likely to be at odds-on – maybe a loss of overall turnover. Tabcorp has frequently bemoaned short fields but has not provided actual figures.
So, overall, does it really matter? Well, it certainly does for form students or serious punters who must recast their approach to a race. With fewer starters, all the odds change and each dog's chance will vary. A race with four or five starters is completely different to one with seven or eight – slower beginners are better off, for example, they have less traffic to contend with and boxes are less important. Fast beginners' advantages are lessened. All of these aspects militate against bigger turnover.
There Must be Trivia
Race 6 at this week's Casino meeting managed only five starters after one scratching (which is not unusual) but the more interesting aspect is their starting prices: $1.16, $2.15, $2.40, $50.00 and $18.00. I don't have my calculator handy but this looks remarkably like a 200% "book" so it obviously cannot be a Tabcorp list. Who provides this nonsense?
Dapto – one of the nation's icons – ran seven 297m squibs' races this week, out of a total of ten. Is that the best we can do? Who can remember when the short trip accounted for just one or none each week?
Wednesday's Wentworth Park meeting had no sectionals or corrupted ones for Race 3, 4 and 5. Not unusual. Some NSW tracks still offer zero sectionals for each dog, even when the (unknown) leader's time is published in the headline summary.
All this is relevant to my point last week about the usefulness – or not – of OzChase as well as the lack of action to enhance breeding numbers. And it further emphasises the schoolboy nature of "expert" reports into "overbreeding".
Similar Greyhound Racing News