GRSA increases unplaced stakemoney for Sunday meets at Mt. Gambier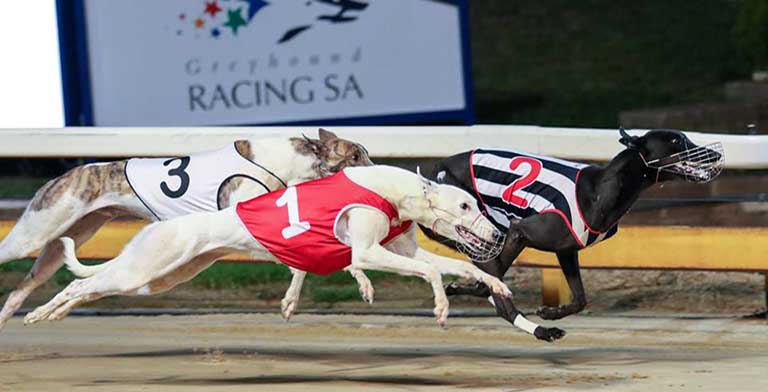 Greyhound Racing SA (GRSA) has resolved to increase unplaced stakemoney for Sunday meetings at Mount Gambier to $50, up from $20, taking effect from December 1.
This change takes into consideration a number of circumstances that are unique to the Mount Gambier Club including the fact that they are the only top tier track in South Australia yet to be allocated a weekly Category 2 meeting – the second highest level of stakemoney for standard graded events.
The decision also recognises that the Club is arguably the least favoured by the amended schedule of racing that will be implemented from the commencement of racing at the new Murray Bridge facility on December 19 with the scheduling of Sunday meetings at Mount Gambier and Murray Bridge requiring trainers from the former region to choose one over the other.
GRSA also anticipates that the move will help to strengthen the current rate of nominations for the Sunday timeslot.
GRSA embraces the notion that the industry in South Australia should be working towards equitable circumstances being in place across all Clubs, and this initiative at Mount Gambier will bring the opportunity at that Club into closer alignment with other top ranked tracks.
GRSA Chairman, Grantley Stevens, said, "The Board have identified the critical importance of having three strong regional Clubs in South Australia underpinned by a fair and balanced approach towards both stakemoney levels and infrastructure support for each".
When the Industry Consultative Group meets on Friday November 30, preliminary discussion will be held regarding a next round of stakemoney increases in 2019 in addition to the doubling of the breeder component of the SA Bred scheme from July 1 which has been announced previously.
The new Murray Bridge venue will commence with a weekly Category 2 opportunity – at all Sunday meetings – and will conduct 78 race meetings annually.
The venue that it has replaced, at Strathalbyn, was conducting 26 race meetings annually with all of those at the lower tier (Category 3) of stakemoney.
The Board of GRSA had previously committed to making Category 2 stakes available at Murray Bridge at the earliest opportunity, but had always been keen to make this available from the commencement of racing.
This being the case, participants nearer to Adelaide will have three weekly Category 2 meetings from December 19 in place of the previous two.
At a future point in time, when Mt Gambier is allocated a weekly Category 2 meeting, these additional unplaced Sunday payments will automatically revert back to standard industry levels at the time.
More Greyhounds News