Snowy's Sister and Cowboy Bebop lodge Pink Diamond series claims at Geelong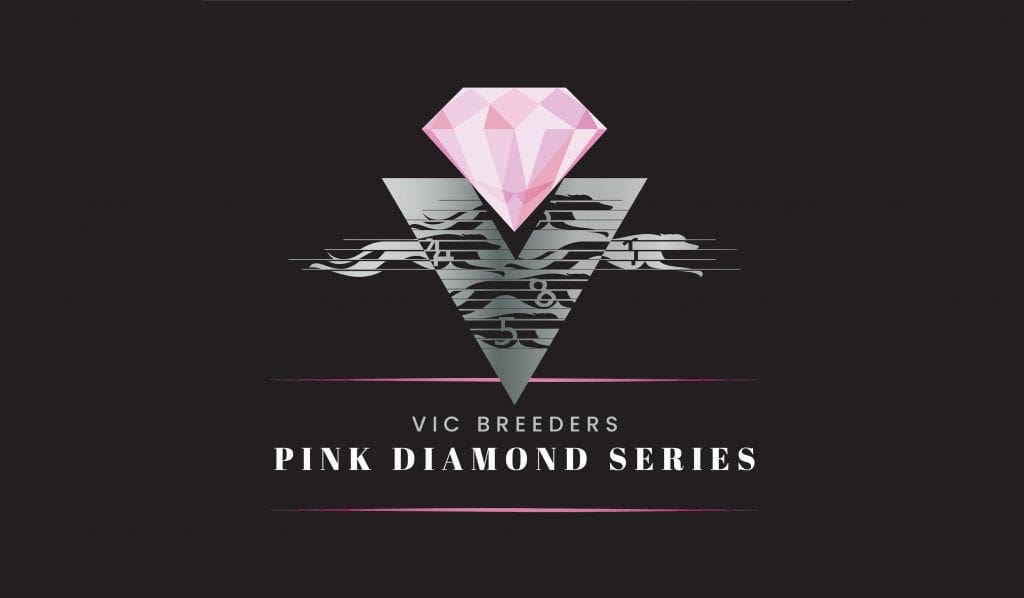 The Victorian Breeders Pink Diamond greyhound series is in full swing as the heats started on Victoria tracks during the week.
The $1.1 million dollar series is in its second year with the final being run on June 17 at Ballarat.
At Geelong on Friday night, Snowy's Sister (Tracey Deglaitis) and Cowboy Bebop (Jessica Sharp) both started like rockets over the 400m, running 22.61 and 22,63 respectively and if they can begin like that in the finals,; they are rough hopes to racing on June 17.
2022 Geelong Pink Diamond Short Course Challenge Heat 1 (400m) – Snowy's Sister (22.61)
---
2022 Geelong Pink Diamond Short Course Challenge Heat 3 (400m) – Cowboy Bebop (22.63)
---
Of the maidens, Kanji Exiled for Team Dailly looked impressive winning in the maiden series in a time of 26.19.
Punters didn't miss her either, backing her into $1.70 with greyhound betting apps at the jump.
2022 Geelong Pink Diamond Maiden Sprinter Heat 1 (460m) – Kanji Exiled (26.19)
---
Up and coming sprinters shine at Ballarat greyhounds
One of the best runs of the week in Victoria was at Ballarat from an up and coming greyhound went to the Christopher Tilley trained, Always a Thrill.
The son of Aussie Infrared x Okawa In Black careered away after starting $1.15 on fixed odds to win over the 390m in a flying 22.20.
2022 Ballarat Race 3 June 1 2022 Mixed 6/7 (390m) – Always A Thrill (22.20)
---
The best of the night however went to Nicolson Bale for Rebecca Gibbons in a time of 22.02.
Nicolson Bale will line up again for the Gibbons team on Monday night at Shepparton.
2022 Ballarat Race 10 June 1 2022 Mixed 4/5 (390m) – Nicolson Bale (22.02)
---
Similar Greyhound Racing News