South Australian Greyhound Of The Year Finalists Named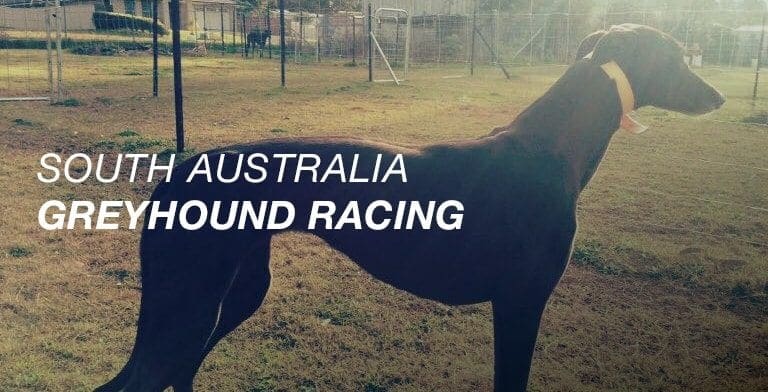 Greyhound Racing South Australia (GRSA) have announced Finalists for the 2019 SA Greyhound of the Year.
The winner will be announced at the Awards Dinner at Gawler on Saturday 15th February.
Other awards on the night will be; SA Bred GOTY, SA Distance GOTY and SA Sprinting GOTY.
2019 SOUTH AUSTRALIA GREYHOUND OF THE YEAR FINALISTS
Alfieri
2019 Starts: 17-1sts 12, 2nds 2, 3rds 1
Breeding: (Fernando Bale x Rhonda Rocks)
(SA Bred) Owner:
Trainer: Bill Wudarczyk
2019 Prizemoney: $22,745
Greyhound of the Month: None
Won Launching Pad SA final (2nd in heat)
Won 8 races in a row
Broke Murray Bridge 530m track record
Best Times:
29.50 (515m Angle Park)
25.40 (455m Murray Bridge)
29.74 (530m Murray Bridge)
Alicante Bouchet
2019 Starts: 26-1sts 11, 2nds 4, 3rds 4
Breeding: (Kilty Lad x Mighty Chaos)
(SA Bred) Owner: Meg Rawlings
Trainer: Ben Rawlings
2019 Prizemoney: $72,430
Greyhound of the Month: October
Won Group 2 WA Allstars final (2nd in heat)
Second in heat of listed WA Winter Cup (6th in final)
Third in heat of listed SA Sprint Championship (3rd in final)
Third in heat of Group 1 Adelaide Cup (6th in consolation)
Best Times:
22.14 (388m Angle Park)
29.69 (515m Angle Park)
22.29 (395m Murray Bridge)
22.62 (400m Gawler)
29.75 (520m Cannington)
Coorong Lucy
2019 Starts: 21-1sts 14, 2nds 5, 3rds 0
Breeding: (Worm Burner x Molly Be Nimble)
(SA Bred) Owner:
Trainer: Cameron Butcher
2019 Prizemoney: $34,955
Greyhound of the Month: None
Best Times:
29.51 (515m Angle Park)
19.52 (350m Murray Bridge)
22.40 (395m Murray Bridge)
25.84 (455m Murray Bridge)
Oakvale Beauty
2019 Starts: 19-1sts 9, 2nds 7, 3rds 3
Breeding: (Kinloch Brae x Oakvale Destiny)
(SA Bred) Owner:
Trainer: Nathan Wilson
2019 Prizemoney: $56,630
Greyhound of the Month: September
Won Group 3 SA Oaks final (2nd in heat)
Second in heat of Group 1 Adelaide Cup (2nd in consolation)
Best Times:
29.58 (515m Angle Park)
25.66 (455m Murray Bridge)
Times's Right
2019 Starts: 28-1sts 15, 2nds 4, 3rds 2
Breeding: (Barcia Bale x Sidney's Shadow)
(SA Bred) Owner:
Trainer: Cameron Butcher
2019 Prizemoney: $31,230
Greyhound of the Month: None
Best Times:
21.98 (388m Angle Park)
29.59 (515m Angle Park)
16.57 (300m Murray Bridge)
19.39 (350m Murray Bridge)
22.09 (395m Murray Bridge)
25.48 (455m Murray Bridge)
Similar Greyhound Racing News