Tasmanian greyhound racing to shut down immediately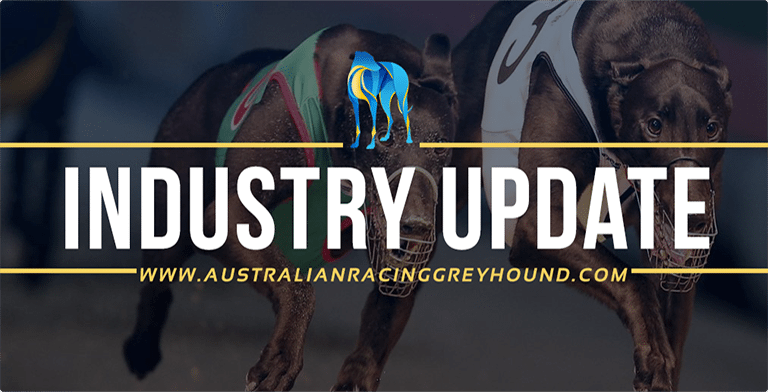 Tasmanian greyhound racing has been shut down with immediate effect. There will be no more greyhound racing in the state for the next four weeks at least.
The shock announcement comes as an increased response to the COVID-19 pandemic and accelerated counter measures by the Tasmanian government. Horse and harness racing have also been closed.
As of yesterday Tasmania had two more confirmed cases of coronavirus, bringing the state's total to 71. Both cases are were men who had recently returned from overseas. One was from Southern Tasmania and one from Northern Tasmania. One was aged in their 20s, while the other was in their 70s.
Tasmanian Premier Peter Gutwein announced the new precautions saying, "We are being cautious. (But) what is always in the back of my mind is that we have an older and more vulnerable population." Asked how worried he is about community transmission, the Premier said, "At some stage we will see community transmission. I am fully accepting of that fact."
The immediate shutdown will surely send ripples of panic through the rest of the Australian greyhound industry, which is continuing to race on under various coronavirus restrictions.
The shock news out of Tasmania will surely remind participants how fragile the current continuance of racing elsewhere is, and just how important it is to restrict all unnecessary travel and follow of all COVID-19 protocols.
Tonight's Hobart greyhound race meeting will not proceed.
Tasracing has responded to the shutdown saying they "will work closely with the Minister for Racing on the detail of a support package for the Tasmanian racing industry following today's announcement that it will cease for the next four weeks".
CEO Paul Eriksson said these details would be announced as soon as they were finalised.
"Many industry participants will be eligible for assistance measures already announced by the Tasmanian government and the Commonwealth over recent weeks, both to businesses and individuals," he said.
Mr Eriksson said he noted the Premier's comments that the public health advice about the industry continuing to operate was clear, and while disappointed, the government had little choice but to follow that advice.
"Animal welfare will be a key issue for the industry to manage during this shutdown period," he said.
"These racing animals are high-performance athletes and their care, exercising and maintenance is a 24 hour, seven days a week task.
"Stopping racing does not stop this need – lower exercise regimes which this shut down will enforce could contribute to other issues upon our return.
"It should be remembered that the cessation of racing is not just for the currently identified four week period – it will also include an extra four to 12 weeks to get the animal back into racing condition.
"While race and trial meetings will be cancelled for at least the next four weeks, those industry participants who are essential for the welfare of racing animals will be able to continue their important work."
Earlier reports suggested that training facilities would be permitted to remain open, but it remains unclear if the three Tasmanian tracks of Hobart, Launceston and Devonport will be open for trials during the shutdown.
Similar Greyhound Racing News