Tzouvelis duo light up Vince Curry Memorial heats at Ipswich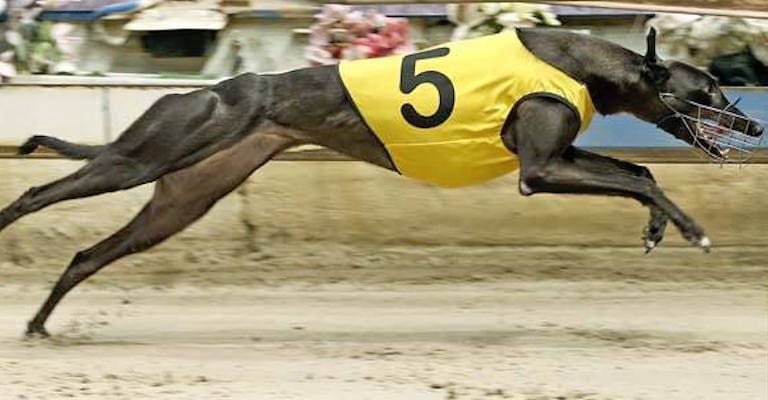 TOM Tzouvelis didn't have much luck in the Group 2 Cranbourne Cup on Saturday night with his kennel star Maurice Minor, but the Queensland trainer did have some good fortune closer to home when winning two heats of the honoured Group 2 Vince Curry Memorial Maiden (520m) at Ipswich on the same night.
Tzouvelis put the polish on sisters Brandi Alexander (Magic Sprite x Miss Lauryn Mar '16) and Femme Folle – the latter stealing time honours from the nine heats. Stepping from box five in the seventh qualifier, Femme Folle speared out of the boxes, racing to the first mark in 5.28 which was easily the best first section of the night.
Once out in front the black bitch made it a one act affair, defeating Joker Joker (My Bro Fabio x Zipping Amity Oct '15) by seven and three quarter lengths in a blistering 30.25. The slick time stunned racegoers and, admittedly, Tzouvelis himself.
"I was expecting them both to go around 30.40-30.50, so when 30.25 came up on the board I was a bit surprised, but you can never be upset when they do that," Tzouvelis told Australian Racing Greyhound.
"They were trialling nice before the heats, but with maidens you never know what [they] are going to do on race day."
Not to be outdone by her sister, Brandi Alexander was also ultra-impressive, bouncing to the front early off box seven and racing clear to win by six and three quarter lengths in 30.62.
"She did everything right. She has got early speed so we've just got to hope she can keep showing that throughout the rest of the series," Tzouvelis said.
Both youngsters had starts prior to contesting the Vince Curry series, with Brandi Alexander running placings at two starts at Lismore while Femme Folle had just the one start at Lismore for a second. Tzouvelis said they have both improved since making their race track debuts and is hopeful they can continue to race well in the Vince Curry semi-finals this Saturday night.
"They were pretty underdone when we first started them so I wasn't expecting much back then.

"They've had a bit more experience and work now so they are more well-rounded than they were two months ago.
"Being young dogs I am not getting ahead of myself. They are going to need some luck throughout the series with box draws and of course they are going to need to keep beginning well.
"At their first starts they didn't show as much speed, so I am hoping Saturday night wasn't a fluke and that they can keep beginning better."
The pair are bred to run, being out of three-time group finalist Miss Lauryn (Surf Lorian x Queen Lauryn Jan '11) – a sister to Lismore Cup and Ipswich Cup winner Regal Lauryn. Miss Lauryn is out of former champion racer Queen Lauryn (Token Prince x Cheeky Sprite Dec '05) – a six time track record holder – which won the 2009 Group 1 Gold Cup and the 2008 Group 1 Sapphire Crown.
"I purchased Miss Lauryn to get a broodbitch with some nice bloodlines with hopes of getting something decent," Tzouvelis said.
"There is a few in the litter which can run and they have all won except for one dog which was also in the Vince Curry heats which is pretty good for a litter of 11."
Meanwhile, Tzouvelis said Maurice Minor (Cosmic Rumble x Shabeky Jun '15) will keep pursuing group glory in Victoria despite an unlucky run in the Cranbourne Cup.
"He jumped good but he got sandwiched a bit. The good thing is he pulled up well so we'll nominate for the Australian Cup now and see where he draws."
Semi-finals of the Group 2 Vince Curry Memorial Maiden will be held at Ipswich this Saturday night.