Bravo: Unlawful Entry to stand at stud after fabulous career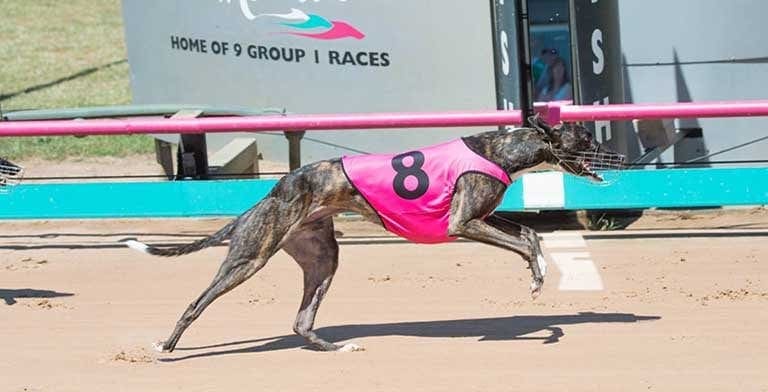 KELLY Bravo says she feels 'relieved' to have finally made the decision to retire group 1 winner Unlawful Entry (Knocka Norris x She Ain't Late Dec '13).
Bravo said retirement had been on the back of her mind for the past few months as Unlawful Entry closed in on four years of age.
Unlawful Entry was winner of 22 races from 73 starts and 28 minor placings, with his major career wins being in the 2015 Group 1 Hobart Thousand, the 2015 Group 2 Great Chase and the Listed Cup Night Sprint.
He also finished second in the Group 2 Ballarat Cup, third in the Group 2 Warrnambool Cup, third in the Group 2 Bendigo Cup, third in the Group 3 Silver Bullet and was a finalist in the Group 1 Topgun, the Group 1 Temlee, the Group 2 Cranbourne Cup, the Group 1 Australian Cup, the Group 1 Harrison Dawson and the 2016 Group 1 Hobart Thousand.
Additionally, Unlawful Entry set three track records at Warrnambool in 24.72, at Ballarat in 30.33 and Sandown Park in 28.95.
With earnings in excess of $288,000, Bravo said there was nothing else left for Unlawful Entry to prove on the race track.
"We made up our minds a while ago to retire him, it was just a case of when," Bravo told Australian Racing Greyhound.
"Now seemed like the right time – there aren't many suitable races coming up for him and we don't want to just put him around for the sake of it and risk hurting him.
"We also got a few straws pulled from his recently and they sold quickly, so we decided to pull the pin and retire him to stud."

Unlawful Entry was purchased by Brett and Kelly Bravo for their daughter Bronte and will remain at their Lovely Banks property, with straws to be sold by Paul Westerveld at Meticulous Lodge.
The 30-kilogram racer provides an excellent option for breeders, with his highly-successful sire Knocka Norris being sold overseas early in his stud career, with his straws now as rare as hen's teeth.
Bravo says she has high hopes for Unlawful Entry at stud, with his stud fee being set at $1,100.
"Obviously he isn't the highest earner we've got in the kennels, but he is the fastest and he would have to be the fastest dog in Australia on his night – he has track records at Sandown, Ballarat and Warrnambool where he came from mid-field," she said.
"He is also really well bred – his dam line is very good so he has plenty working for him in that regards."
Bravo said Unlawful Entry will now live a life of luxury as he unwinds from being a race dog and adjusts to being a much loved pet.
"He deserves to live the good life now which he will – he will have a home with us for the rest of his life."
More greyhound news