Victorian greyhound racing – More is not necessarily better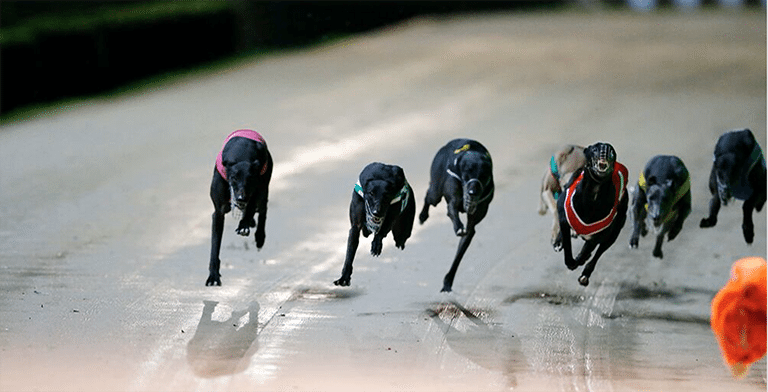 Recently, given it had some windfall funding to play with, Greyhound Racing Victoria had the option of either doing something really productive for the long term or applying the cash to something that would look good in the next annual report. It chose the latter. Here's how.
A few days back a triumphant GRV announced how "pleased" it was about the addition of an extra weekly meeting to go into an unoccupied Saturday morning slot. General Manager of Racing, Greg Kerr, (GRV has eight General Managers as well as a CEO) advised there were two main reasons for the move.
One was "to give more dogs the opportunity to gain a start", particularly those in the lower grades, while the other was too "generate extra revenue", thereby producing cash which will end up as "extra money for our participants".
All this is occurring in a climate where breeding has been at only 60% or so of pre-2016 levels due to the 2015 live baiting sagas and where state authorities have been crying poor about income falls while TAB outlets have been closed due to coronavirus rules.
As to those "opportunities", note that last week's morning meeting at Bendigo with reduced prize money did attract 12 races although they jumped with 10 empty boxes. However, taking a broader look at 21 meetings in the week leading up to the GRV announcement, we find that they were left with 169 empty boxes. Leaving aside the Speed Star night, four of those meetings failed to attract the full complement of 12 races, theoretically leaving another 40 boxes empty. That indicates there is no special demand at all for an extra weekly meeting. The 86 starters at Bendigo could have been placed easily in existing programs – nearly all of which would have rewarded connections with higher prize money. All those options included Maiden and low grade events, as at Bendigo.
Then the "extra revenue" may or may not have been achieved. GRV does not say. In fact it deliberately avoids mentioning any figures. Generally speaking, adding races to the calendar may not help a lot. With multiple SKY coverage, local and international, one extra race may well steal from the others. Betting on the "Next Up" may even rob the greyhound code. Punters have only so much in their budget and Australian wagering has long been "mature", according to Tabcorp (hence their ventures overseas and into lotteries, casinos and the like).
In practice, Tote turnover has been terrible up to 10:30 am at the morning meetings and barely enough to bet on after that. A $100 win bet or $10 on a quinella would murder the odds. Business at the online corporate bookmakers is unknown, as is usual.
These dubious experiences could well have contributed to another messy area. Given today's low dog population level, is it possible that trainers are being pressed to race their dogs more frequently? Are some just chasing more attendance fees? Can a trainer accurately assess a dog's fitness two or three days after a big run? Why are there so many scratchings? Why do stewards regularly query trainers about their charge's heavy racing program? It would be nice to have answers.
For example, stewards queried Romeo Lad's pattern of racing six times in a 17-day period between September 7 and 24, including its most recent failure at The Meadows, and also including two races over 600m. Stewards simply noted the trainer's response but did not say what it was.
Racing Rules ban a dog racing on successive days but after that it is open slather. Stewards (and graders) have no course of action available to them if they don't like what they see. The punter's only option is to look elsewhere or wait until noon when the horses start up.
NSW and SA are also fooling around with Saturday morning meetings, both at a time when dog numbers are light on and additional short races paying top money are the order of the day.
Note that in NSW in the past few years there are eleven clubs which either have added brand new short trips – 250m to 350m – to their programs or have increased the quantity of them. The morning meetings also tend to be dominated by shorter races. Happily, Victoria has resisted that push (except at Cranbourne) but has required that the morning meetings be graded "in a bottom-up style", meaning using slow or inexperienced dogs.
Still, at least Victoria is about to increase prize money across the board. That will keep the locals happy for a while although it does not say where the money is coming from. Not a word.
Plainly, Victoria's motive is to pay homage to the aim of maximising the proportion of dogs able to find a racing outlet – ie to avoid any threat of euthanasia. That's commendable at first glance but have they thrown the baby out with the bathwater? It's the opposite of striving for excellence and contains some suspect arithmetic anyway.
Alternative uses for the windfall cash might have included research into the reasons for the lack of breeding, the impact of a continuing decline in race distances, the effectiveness of GAP programs, more imaginative schemes for unrequired pups or outgraded racers and the effect of all these on the long term fortunes of the industry.
Either way, information about ups and downs in income is essential to allow the public and participants to make sense of it all. It's called transparency.
More Greyhounds News