Victorian trainers frustrated with Greyhound Racing stewards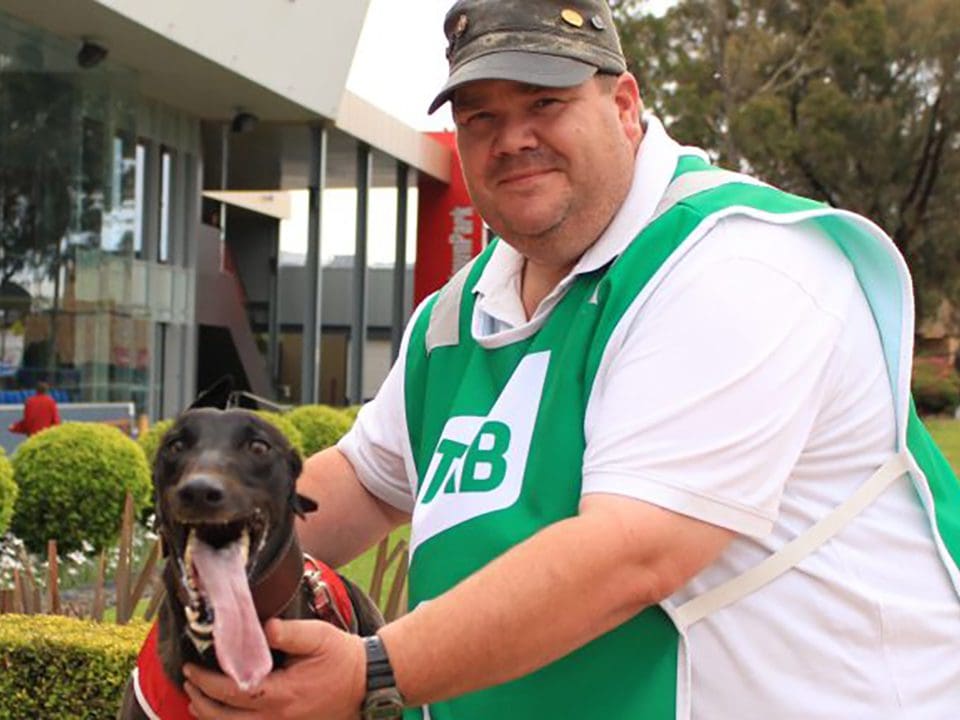 Like being on the receiving end of a parking inspector's wrath, Bendigo trainer Daniel Pell is frustrated.
At times, he doesn't know what he's in store for at Greyhound Racing Victoria meetings.
The experienced greyhounds man is unclear on the processes regarding penalties given out for dogs who commit minor or major indiscretions.
Last Wednesday at his home track when his $1.40 favourite Sekola was denied a clear path to the finish line – before finishing seventh over 425m – is a case in point.
"My biggest concern with them (GRV stewards) at the moment – besides dogs failing to chase – is certain people just get warnings and others get time," Pell told Australiam Racing Greyhound.
"Last week a dog fought mine at Bendigo and it got a warning. And it's happened a couple of weeks in a row.
"It didn't even get a fail-to-chase. It failed to chase but it didn't get a conviction, so it gets to go around and do it again next week."
Off the top of his head, Pell can name other instances of penalties handed out which have left him scratching his head.
"There have been a heap of them who have just been given warnings after a dog's pulled up or fought," he said.
"I think the biggest problem is consistency. There's no consistency in the stewarding of races.
"I had a dog who had problems and I sent it down to Rob Camilleri. The dog's name is Underworld.
"His last start at Geelong (on June 11 last year) he got pinged for marring and it got three months. He went to GAP (Greyhounds As Pets) after that.
"If you watch the replay you think 'what did he do wrong? He got three months and what did he do wrong?' And then you see others which are blatantly shocking and they get a warning.
"It's like parking inspectors. If you get them on a good day they'll let you go. Get them on a bad day and they won't."
Pell – formerly an assistant groundsman at Bendigo – also believes track curators receive mixed messages from GRV stewards.
"No one knows the track better than the main curator. They know the sand and everything," he said.
"When stewards go out and inspect a track, do they know what they're looking at? Have they had any training? What are they looking for?
"When I was at Bendigo you'd have a trackman's forum once every month or two. No stewards ever turned up.
"You'd think that they'd send a few different ones each time to get some idea, or make them go out and have a look at track preparations.
"But they've got to make a call on whether it's safe to race or not. What would they know?"
With harrowing now occurring regularly at Victorian tracks, Pell said this affects what venues trainers will race their dogs at.
"There's now a directive that all tracks must be harrowed every three weeks. It doesn't make sense," he said.
"In summer you can probably get away with it. But you don't know what sort of rain you're going to get.
"There could be a forecast for 10mm and you could get 40, or none.
"When you travel around racing dogs, people look and see that a track's been harrowed.
"So we'll avoid it for a week or so until it settles back down because you don't want to run the risk of getting injuries, which are twice as high."
Pell says Victorian track curators know their home conditions better than anyone, but they often get blocked by bureaucracy.
"If your statistics say your injury numbers are down, your racing's good and you're getting good nominations because people are happy to race there, and you're getting big trial numbers – leave it like it was four or five years ago," he said.
"Let the man who knows the most about the track make the decisions.
"They (GRV stewards) change rules and make rules for the sake of saying 'oh, we've done this and this on this month'.
"If it ain't broke, don't fix it."
GRV was contacted for comment.
Similar Greyhound Racing News