Who wants to be a millionaire? Million Dollar Chase qualifiers kick off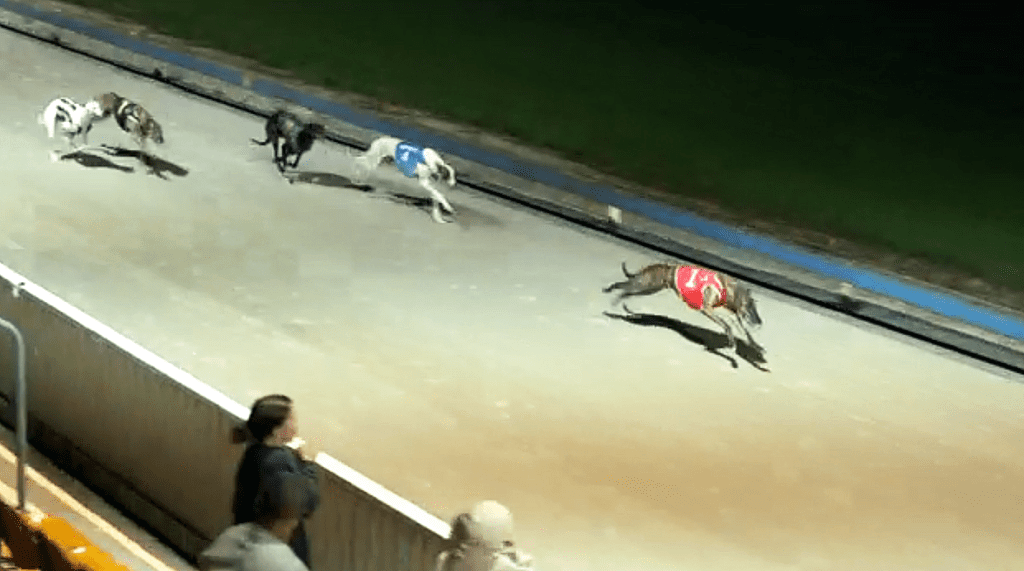 Qualifying heats for New South Wales greyhound racing's Million Dollar Chase (MDC) series kicked-off across the state today, with some serious contenders already prominent.
Gunnedah commenced proceedings with two heats run and won over the 527m yesterday afternoon, with in-form chaser Jabeni taking time honours for Hunter Valley trainer, Blake Moroney. The son of My Bro Fabio and La Houdini has won three of his past five outings and carved out the journey in 30.24.
Million Dollar Chase Gunnedah Heat 1
Fernando Hunter took out the second qualifier for trainer Michelle Sultana and prominent racing identity Brenton Avdulla; with a traditional come-from-behind victory in 30.30. The son of Fernando Bale and Mrs. Mouse defeated Casual Glance by seven lengths, who returned to the race track for the first time since November last year.
Million Dollar Chase Gunnedah Heat 2
Gunnedah MDC Regional Final
1 – Fernando Hunter (Michelle Sultana)
2 – Casual Glance (Michelle Lill)
3 – Super Start (Mark Munn)
4 – Jabeni – Blake Moroney
5 – Lektra Little (Bradley O'Neil)
6 – Georgia Keeping (Charmaine Roberts)
7 – Rico's Goddess (Brendan Allen)
8 – Two Four Rico (Brendan Allen)
Attention then shifted south to Dapto with two strong heats conducted over the 520m. Maitland Cup training hero Frank Hurst took out the first qualifier with talented chaser Sound Of Silence sizzling around the two-turn circuit in 29.68 from the inside alley.
Million Dollar Chase Dapto Heat 1
The second heat saw only six runners contest the event, with birthday girl Ruth King securing the win with Asiram, holding off a late challenge from Opinions, scoring in 29.99 – also from the inside alley.
Million Dollar Chase Dapto Heat 2
Dapto MDC Regional Final
1 – Sound Of Silence (Frank Hurst)
2 – Asiram (Ruth King)
3 – Flighty Fernando (Chloe Bilal)
4 – Ritza Donna (Mark Gatt)
5 – Hibiscus Moon (Andrew Rowe)
6 – Soul To Squeeze (Jordan Tweddle)
7 – Opinions (Marie Burton)
8 – Taw General (Andrew Rowe)
The focus then headed back north to Casino with two heats run and won under lights over the 484m. Mercy Dash for Neville Creighton took out the opening event and time honours in 27.69.
Million Dollar Chase Casino Heat 1
It was an upset result in the second Million Dollar Chase heat with Burnt Ends for Jeff Ahern saluting in 27.74 at $11 with online bookamkers. Jake's Girl finished 2.5 lengths behind in second as a $41 rank outsider with greyhound betting sites.
Million Dollar Chase Casino Heat 2
Casino MDC Regional Final
1 – Silent Sky (Jacquline Davis)
2 – Naughty But Nice (Terry Duncan)
3 – Kingsbrae Anna (Charles Northfield)
4 – Old Ace Banner (Mark Knowles)
5 – Jake's Girl (Stephen Keep)
6 – Liar For Hire (Charles Northfield)
7 – Burnt Ends (Jeff Ahern)
8 – Mercy Dash (Neville Creighton)
All three finals will be run and won next Thursday 7th April, with the first three placegetters securing a spot in the Million Dollar Chase semi-finals to be held at Wentworth Park on 29th April 2022.
Similar Greyhound Racing News