Zipping Kansas bounces back to qualify fastest for Gold Cup Final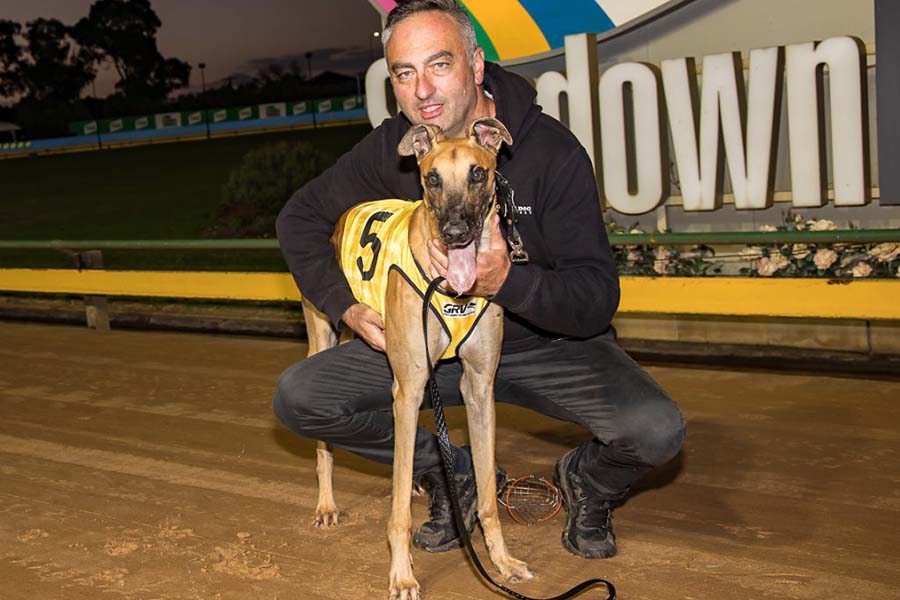 After a track-record breaking trial at The Gardens last Friday night over the 600m where he posted a ridiculous 34.10 performance on a severely rain affected surface, Zipping Kansas bounced back into the winner's circle at Wentworth Park last night as the fastest qualifier for the Gold Cup final over 720m.
A clear start was the key for the talented son of Superior Panama and Zipping Katelyn and while he was tardy at boxrise, a clear pathway allowed him to sit in second position into the home straight on the first occasion. Holistic Key for Mark Davidson took up the early lead and battled on gamely to finish second, 4.75 lengths behind the winner, with Paris and Rome for Tom Rees in third and Hank The Hustler for Jeff Britton the fourth-placed qualifier. The Bulli 590m track record holder posted a slick time of 42.09, made even more impressive given the fact trainer Jason Magri admitted he needed the run.
"It looked like he missed the kick again, he probably needed the hit out, the blow out, as he got a bit tired, but I'm just happy he won to give him some confidence back."
"After the Association Cup run we just eased up for 10 days and gave him a 500, then gave him a 600 last week at The Gardens and he's gone into this so it's been three weeks since he's had a 700."
"We've sort of worked out what we're going to do with him now going forward, which is good."
While box draws haven't done the 33kg chaser any favours in recent outings, he will have to contend with the squeeze box in next week's final.
"It's him, I can't get him to come out, it's just the dog. He's a big, lanky dog and sometimes he'll nail it and sometimes he'll come out average, but he's just going to have to learn to race, that's him."
Super Estrella was the winner of heat one, posting a respectable 42.31, after stumbling at the start of proceedings. Exiting from box 5, the David Smith-trained chaser quickly mustered speed to take the lead approaching the first turn, keeping her rivals at bay by 6 lengths in the end. Ziggy Stardust finished second, with In Your Time for Barry Evans in third, followed by Micks Recall for Jamie Hosking in fourth. Smith was evidently pleased with the daughter of Fernando Bale and Esparza's win, beaming as he spoke post-race.
"She did turn a little sideways at the start but did really well to regather and get around that dog, really proud of her."
"She's such an honest dog and just a joy to train. She always gives it her best that last little bit she usually gets tired but she pulled away tonight and I'm really happy with her and she'll be better for the run next week."
Group 3 2022 Gold Cup Final Box Draw
2022 Gold Cup Final Field

Wentworth Park720m

1 Holistic Key T: Mark Davidson

2 Paris And Rome T: Tomas Rees

3 Hank The Hustler T: Jeff Britton

4 Mick's Recall T: Jamie Hosking

5 Zipping Kansas T: Jason Magri

6 Super Estrella T: David Smith

7 In Your Time T: Barry Evans

8 Ziggy Stardust T: Adam Campton
Wentworth Park – Gold Cup Heat 1 2022 (720m)
Wentworth Park – Gold Cup Heat 2 2022 (720m)