Best bets and free tips for Saturday 12th August 2017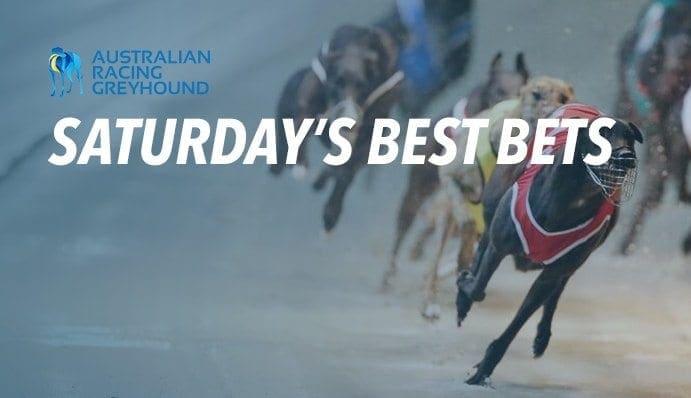 THE importance of using our assessed prices as the bottom limit to have a bet was underlined yesterday, when three of our four selections were overbet in to prices which did not reflect their true chances in the races. By coincidence or fate all three lost as well; so there is obvious advantage to sticking to only betting the odds we give you. With three of the four overbet, we still managed to get set on Maximum Bella who we got $3.10 about (SP $2.10, Our price $2.10); and we got set on Champion Model at $1.90 (SP $1.80, Our price $1.90). We couldn't get set on Pupetta Maresca who we had at $9.00 but started $7.00, nor Gregorovitch who we had a strike price of $3.25 about but ended up starting at $2.60.
So we could only get set to send 20 units around yesterday with one of those winning and returning 31 units. A positive despite having to halve our betting opportunities.
Yesterday's Greyhound Tip Results
| Turnover (Units) | Our Avg Price | Avg SP | Avg Bet | Value (Units) | Return (Units) | Strike Rate | Profit/Loss (Units) | Profit On Turnover |
| --- | --- | --- | --- | --- | --- | --- | --- | --- |
| 36 | 4.06 | 3.63 | 2.5 | -1.56 | 31 | 50% | +11 | 55% |
The free greyhound tips are coming good after a volatile star, August is looking good with a strike rate of 32% and POT of 22%. These are figures are more sustainable than the huge upswings and downswings that were being produced statistically early on.
August Greyhound Tip Results
| Turnover (Units) | Our Avg Price | Avg SP | Avg Bet | Value (Units) | Return (Units) | Strike Rate | Profit/Loss (Units) | Profit On Turnover |
| --- | --- | --- | --- | --- | --- | --- | --- | --- |
| 196 | 3.09 | 4.50 | 5.38 | +2.29 | 239.75 | 32% | +43.75 | +22% |
Horsham Greyhounds
Best Bet: Race 3 Box 4 Crash Bandicoot – Deposit $50 & bet with $150 on Topbetta's Global Tote
Will be much better suited when pushed back to the 485m start and this is probably a bit of a look opportunity for that later run, but Crash Bandicoot (Collision x J's Robin Jul '15) looks one of the better bets of the day at Horsham today despite the awkward box four draw. Absolutely wedged in to this race grading wise, Crash Bandicoot is a class above this field with two of the field having not even won a race in their past 16 starts combined. Ran 25.87 (best) winning at Warragul last start but isn't lightning from the boxes. Will be able to run over the top of them, but will need a little luck early. We're betting up here for value, as he is an odds-on chance likely to get out to almost black figures.

Crash Bandicoot Betting Strategy
| Bet Type | Assessed Price | Bet Units | Confidence |
| --- | --- | --- | --- |
| Win | $1.70 | 10 | Extreme |
The Meadows Greyhounds
Best Bet: Race 4 Box 2 Hoo Gur Affair – $500 Free Bet at Ladbrokes
Hoo Gur Affair (Barcia Bale x Gold Affair Two Dec '15) was our Print Greyhound News dog to follow and we are not about to back away from him tonight in the 1-4 win final. Unbeaten in three runs all here at The Meadows at this track and distance, with an improving best time of 30.02; and will run the early split to lead this race. Should break 30 seconds tonight and is one of the most exciting prospects in Victorian greyhound racing, but this race has drawn another very handy young greyhound in Rockoon out in box eight. Not sure he can lead from out there, so might find it hard to beat Hoo Gur Affair despite the quicker 29.71 best time. His presence offers us value – we're betting up and very confident.

Hoo Gur Affair Betting Strategy
| Bet Type | Assessed Price | Bet Units | Confidence |
| --- | --- | --- | --- |
| Win | $2.10 | 10 | Extreme |
Ipswich Greyhounds
Best Bet: Race 3 Box 3 Knocka Nova – Sportsbet $501 Sign Up Offer
Like the drop in grade here for Knocka Nova (Don't Knocka Him x Paint Oct '15) who we did back last Monday at Albion Park when he just dwelt a little at box rise, then did put in a good mid to late race run to finish in to second but found one better in Alpha Chaos. Had led all the way prior to that in 30.61 and although he will be under pressure early in this, we like him to be able to run down whatever gets the early lead. All the money will come for the Terry Hill owned and Tony Brett trained Flying Sparkles from box six which is resuming after pulling up at the catching pen the first time in a Lismore maiden final in December 2016. Flying Sparkles is undoubtedly a fast bitch, but that last run puts a big question mark over her and, given her connections; she will most likely be overbet in this race allowing us value about Knocka Nova. You will not find a better each way bet anywhere today across any code.

Knocka Nova Betting Strategy
| Bet Type | Assessed Price | Bet Units | Confidence |
| --- | --- | --- | --- |
| Win | $4.50 | 5 Win & 5 Place | Extreme |
Cannington Greyhounds
Best Bet: Race 8 Box 2 Found A Diamond – Crownbet deposit $40 bet with $140 offer
We have declared this greyhound as the best in WA, and already told you to get on the early markets for him to win the National Sprint Final at Albion Park. That should be enough of a lead for you to realise we think Found A Diamond (Turanza Bale x Miata Oct '14) will smash this WA state National Sprint Championship final tonight from box two. Won his heat of the WA state National Sprint Championship in 29.70 (best of night) and looks a moral to lead or rail up under the leaders on the first corner and bolt away with this with a slow beginner to his immediate inside. There is actually a bit of $3 around about Found A Diamond tonight and that is great shopping. Bet up and get on!

Found A Diamond Betting Strategy
| Bet Type | Assessed Price | Bet Units | Confidence |
| --- | --- | --- | --- |
| Win | $1.90 | 10 | Extreme |
Today's Greyhound Tip Results
| Turnover (Units) | Our Avg Price | Avg SP | Avg Bet | Value (Units) | Return (Units) | Strike Rate | Profit/Loss (Units) | Profit On Turnover |
| --- | --- | --- | --- | --- | --- | --- | --- | --- |
| 40 | 2.55 | 3.79 | 4.48 | +2.28 | 18 | 25% | -22 | -55% |