Association Cup place getter Rippin' Sam sold to America for $500k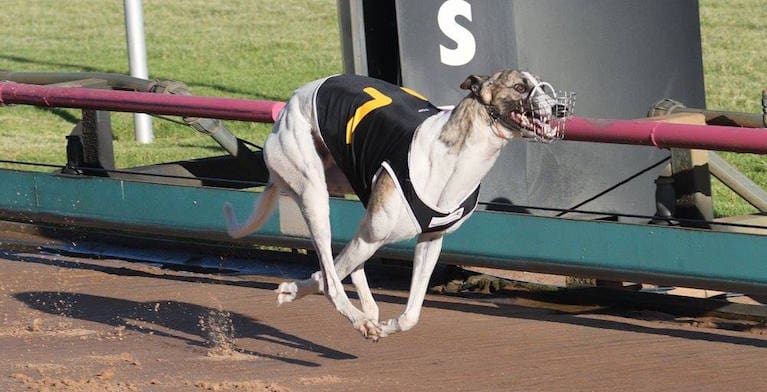 CENTRAL Coast owner Loren Harborne has confirmed rising star Rippin' Sam (Fernando Bale x Tears Siam Feb '16) has been sold to American interests for a whopping $500,000 following his second placing in Saturday's Group 1 Association Cup.
Harborne, who purchased the Rob Britton-trained greyhound as a pup, had previously knocked back a sizeable $200,000 bid to buy the white and brindle powerhouse, but said the half a million dollar offer, which was made just after his runner-up finish behind Simon Keeping in the final at Wentworth Park, was too good to refuse.
"I have always wanted to win a group 1 race, but it is impossible to knock back that kind of money," Harborne said.
"He has shown glimpses of being a star stayer, but there are no guarantees in greyhound racing so I had to make the right decision for myself and my family."
Rippin' Sam is regarded as the boom stayer in the country, having won eight of his 21 starts, including seven from 11 over 660m or further.
Despite being a stayer, which are not traditionally highly sought after at stud, he has huge value in the breeding barn.
He is by champion racer Fernando Bale, which is by American racer Kelsos Fusileer, and is out of Tears Siam, a litter sister to three-time group 1 winning stayer Space Star.
Speaking exclusively to Australian Racing Greyhound, his new owners, represented by prominent Florida investor Hank Richards, said they will continue to race Rippin' Sam in Australia for more lucrative prize money in the immediate future before sending him home to America.
"With our American lines being so influential in Australia, US breeders are also starting to see the benefit in crossing the breeding lines to get the perfect dog," Richards said.
"I have been trying to find a son of Fernando Bale – whose straws are not available in America – to bring home and stand at stud.
"Rippin' Sam ticks every box – he has a brilliant top speed which he can sustain over the longer journey and his breeding is impeccable.
"With some major staying races coming up in Australia over the next few months, he will stay here for now before heading home to hopefully show people in the US what he can do before being retired to stud.
"It is a lot of money to pay for a dog, but I am hoping in time we will be rewarded."
Richards said they will also be submitting paperwork this week to have the greyhound's name changed, with their top choice for the future star being 'April Fool'.
More Greyhounds News