Bekin Street blows away rivals in NSW Sprint Championship heat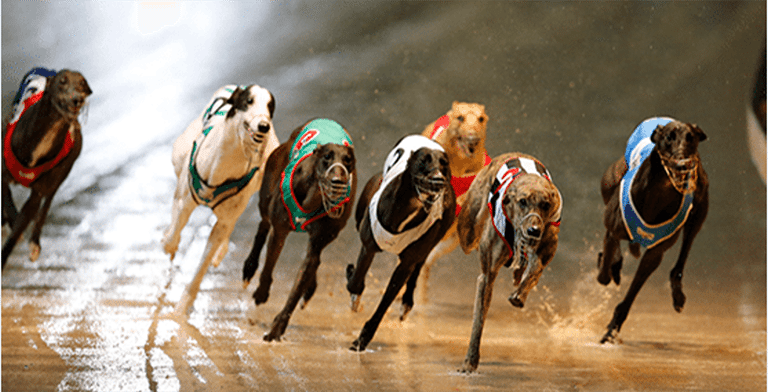 ALAN Proctor says he couldn't be happier with his boom youngster Bekin Street (Bekim Bale x Serisier Street Sep '15) which heads into next Saturday's NSW Sprint Championship (520m) at Wentworth Park as the fastest qualifier.
The 36-kilogram powerhouse was ultra-impressive in his heat of the series on Saturday night, finding the lead down the back straight and charging clear to defeat dual group winner Mister Twister (Collision x Double Twist Jan '15) by three lengths in 29.98.
It was his seventh career win at just his 13th start, taking his career earnings above the $24,000 mark.

Despite initial thoughts Bekin Street may have been giving away too much age and experience by contesting the lucrative series, Proctor said he is pleased he trusted his instincts and had a crack.
"We were a bit worried that we were throwing him in the deep end, but we knew he had the ability as he went 30.43 at Richmond," Proctor told Australian Racing Greyhound.
"Then at his last start at Wentworth Park he checked off heels and was still able to win in 30.08 so I knew it was worth giving him a go.
"I was really happy with his win on Saturday. He isn't a speed dog, but once he hits the ground he really gets going and he has got a massive second section and gets to the line well."
Bekin Street will now head towards the $10,000-to-the-winner final next weekend, with the winner earning a spot in the Group 1 National Sprint Championship, run over 520m at Albion Park on August 25.
It will be a tough challenge for Bekin Street to make the National showdown, coming up against some smart greyhounds in the NSW final such as El Magnifico (El Grand Senor x Little Grey Mar '14) in box three, Mister Twister in box five, Prevail (Collision x Provoked Feb '14) in box six and Cosmic Bonus (Cosmic Rumble x Dark And Stormy Dec '14) in box eight.
The youngster will benefit from drawing the coveted rails alley, however Proctor concedes there will be no room for error off box one.
"It's a big advantage having box one in a final like this, but you've got to be able to use it because if you miss the start off the inside they swallow you up pretty quick," he said.
"He does have a few things going for him – Dean Swain's dog [Effective Comet] shifts off the track so that should help him, but again he can't afford to do anything wrong.
"You can't underestimate any of the dogs in finals like this – any of them could win it and I think it will come down to whoever jumps and stays out of trouble."
Also set to be run next Saturday night is the NSW Distance Championship. The fastest qualifier for the feature is Cardiology (Where's Pedro x Amnesia Mar '14) which clocked a fast 42.34 when registering her 20th career win for trainer Kayla-Jane Coleman in her heat, defeating Ebby Ripper (Sh Avatar x Ebby Miss Feb '15) and Sherbini (My Bro Fabio x Hidden Assets Oct '15).
The other heat of the Distance Championship went to Starza Light (Barcia Bale x Zsa Zsa Dec '14) which saluted in the last stride over Midnight Treat (Shakey Jakey x Midnight News Jan '15) and Kim's Love (Brett Lee x Songar Mini Mag Mar '14) in 42.86.
Similar Greyhound Racing News