Greyhound Racing Tips For Friday 27th March 2009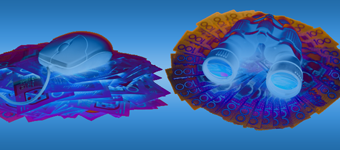 Welcome to Australian Racing Greyhound's free Greyhound Racing Tips for Friday 27th March 2009 with Tips tonight from Geelong (Victoria), Richmond (New South Wales) and selected races from Mandurah (West Australia).
It was a red letter night for our free tips with a 57% profit from the 15 bets and 6 runners getting home, with more than a few at good odds. After a slow start and a huge hole at one stage, we are now in the black at our best paying greyhound betting bookie at Betfair, and our other greyhound betting bookmakers are all less then 9% down over the 254 selections so far. It's just a matter of time until we're showing profits well over 25%.
To sweeten the deal we made Qayyim Bale the lay of the night and he didn't dissapoint, or more correctly disappointed just like we thought he would. Qayyim Bale manged to burn a hole in uneducated punters pockets starting at $1.90 and having every chance to win. For those that took our advice, the prise was sweet, a $51 winner. Thats the second race in which we've delcared an absolute lay and the winner has paid over $40. Not bad for an eight dog field and that takes us to 8 correct lays from 9 selections.

With tonights Greyhound Racing coming from Geelong (Victoria), Richmond (New South Wales) and selected races from Mandurah (West Australia), lets just recap betting advice for those tracks.
Geelong is considered to be a safe punting track especially over the 457m distance. The 347m starts are usually plagued by interference and terrible betting races, box 1 is an advantage and box 3 has a godd record of this trip. The few 600m races run can produce good results but the short run to 1st corner has caused more than one betting plunge to go astray and does give an advantage to the box 1 runner. Over the 457m boxes 1 and 8 both share favouritism with the next most preferred draw box 7.
Richmond has always been a hot bed of greyhound betting activity, both good and bad; and it has always paid to follow educated money in most races at Richmond. The track has undergone some changes in recent years but the 535m races are genrally safe betting events as most dogs will get their chance in the run. Richmond races over the 313m and 400m distances and these should be avoided as betting options. If you must bet, boxes 1 and 2 over the 313m and box 1 over the 400m journey are massive advantages. The inside 3 boxes are only slightly favoured in the 535m races and again the inside 3 boxes are slightly favoured over the longer 717m distance. Over the 618 box 1 can be an advantage with box 2 next best.
Mandurah can be a punters graveyard, the 492m distance, 647m distance and the 302m distances are corner starts and even the 405m start is only a short run before the corner. Good beginners are decidedly advantaged as are the red boxes over all 3 shorter distances. In the 302m races box 1 is a huge advantage and the same box features as prominently over the 405m, although the inside 4 boxes all perform well. Over the 492 distance box 1 is again a big advantage as is box 2. Over the 647m there is a very slight preference to the squeeze boxes, 3,4,5 and 6 but it is marginal.
Geelong Greyhounds – Race 5 – Box 4 – Miss Fluffy
Ran exceptionally well at Ballarat last start, taking the lead early and finding the line very well for a best of night 25.25 win. That took the Miss Fluffy's record to 8 starts for 5 wins and 2 seconds and this duaghter of Hallucinate ~ Uno Nan (Elektra's litter sister) looks well above average. A member of our Australian Racing Greyhound Kennel, she looks capable of leading again and offsetting her ordinary box 4 draw with another good win for our followers.
Geelong Greyhounds – Race 6 – Box 5 – Jay Bartel
Jay Bartel is another greyhound from the Phil Lenehan kennel who won well at Ballarat last Monday and was one of our selections paying $8 plus. That was his third win from 5 starts and importantly was from this same box. Is starting to get a handy record on this son of Bond ~ Kikiku is blessed with enough early sped to put himself in to this race. Will probably race outside Crusade early but will prove too good in the run to the line.
Geelong Greyhounds – Race 8 – Box 8 – Parracryl
Speedy but inconsistent Parracyl is boxed to win this race, sitting out in the pink with 2 vacsnt boxes inside. Has had 2 starts at Geelong for 2 wins and a best time of 25.72. This Wayne Vassallo trained chaser has had 5 starts from boxes 7 and 8 for 4 wins and 1 second. That's good enough for me, and although it looks like the battle of the Bales inside him, Parracryl should get the kind of run he likes and show his best here.
Geelong Greyhounds – Race 9 – Box 2 – Sardius
The Pete Gabriel trained Sardius is one of our Australian Racing Greyhound Kennel and although we would like to see her boxed out wide in this, we're going to jump on here as we know how fast he is and recent form isn't giving that away. Will likely start well in to double figures and hasn't had much luck at past 2 starts. Was going to win 2 starts back at Cranbounre before getting a check just as he was heading to the lead and has run 19.85 here. Good enough to win and price will be too good to pass up.
Richmond Greyhounds – Race 1 – Box 1 – Really Satisfies
Demolished her field here last week from box 7, running 5.35, 3065 to win by 15.25 lengths. Trained by Wayne Vanderburg and owned by Ryan Tredway, Really Satisfies is a fawn bitch by Bond ~ Miss Demeaner, and if you follow our tips, you'll know how much Bond's progeny improve drawn near the rail or able to lead. Has a conservative 10 lengths on every greyhound in this.
Richmond – Race 3 – Box 1 – Laura's Legacy
Couldn't have been more impressive last week, equalling Forty Twenty's recent 717m Richmond Track Record. Prior to that the Billy and Cathy Dance trained Laura's Legacy was a very good winner at Gosford Tuesday night, running a quick 35.13 over the 600m. A slow beginner who rattles home, this track and distance suits her perfectly as does the small field. By Primo Uno ~ Emmalena and has been crying out for this distance and we do know from Elektra and others that Primo Uno does throw a good staying type.
Richmond – Race 4 – Box 5 – Rawson Reason
We wouldn't normally delve in to a maiden race here, let alone one with 3 debut runners, but Rawson Reason is exceptionally well bred, being a son of Kiowa Sweet Trey ~ Ravada Reason. Ravada Reason finished second in a Wentworth Park Paws Of Thunder and although she has left a lot herslef as a dam yet, she stems from a line that has thrown Jaylo Blush, Rhoda Reason and Fashion Thief.
Richmond – Race 5 – Box 1 – Snell To Excell
Anthony Azzopardi's kennel have been winning everything everyhwere and Senll To Excell bobs up here from box 1 and has won 2 of 3 starts from this draw with one other placing. A winner of 9 of 19 starts with 2 minors, he hasn't won for a while but has had 1 starts here for 1 win running 30.70. Should improve dramatically from this draw.
Richmond – Race 6 – Box 6 – Forty Twenty
Equal Richmond 717m Track Record holder who also won extremely well on debut over the 720m at Wenty running an amazing 42.35 for a first up effort. Has won here in a flying 35.42 and has had 1 start here for 1 win. Overall has won 8 of 11 in Johnny Heard's capable hands, and met with extremely bad luck last start at Wentworth Park. Has had a short let-up and should be firing on all cylinders tonight.
Mandurah – Race 6 – Box 3 – Rumble Amigo
Has won 2 in a row coming in to tonight and 10 of 20 overall. Won here over this track and distance 2 starts back running 22.80 and the won a 492m race from box 7 running 28.13. Has won 4 of 5 starts from inside draws and is undefeated from this box in 2 starts. Looks too good and will lielly starts overs witht the 1 and 8 to attract some punters attention.
Mandurah – Race 7 – Box 1 – Wild Rhode
Wild Rhode grows a leg from an inside box and is in the capable hands of Ben Maclean. A last start winner over this track and distance from this box in 27.77, this greyhound just looks like they'll get the right run in transit here and finish too well.
Free $50 Bet At Sportsbet
Remember if you like any of our Tips and want to get your punting account kick started, all our readers are able to take advantage of our Free $50 Bet offer for anyone that is able to open a new account with Sportsbet. Just open a new account at Sportsbet from any of our links and you can be betting and winning for free on us.
Don't Like Our Tips? Lay Them At Betfair
If you think our selections can't win, you can make money by betting against us, laying the selection at Betfair. Follow any of our Betfair links to open a Befair account now and get a Free$50 Bet to put our greyhound Tips to the test.
Australian Racing Greyhound Dog House (NTBBA – Never To Be Backed Again)
Me Boss (New South Wales)
Bikini Beach (Queensland)
Autumn Honey Bee (New South Wales)
Teaman Titch (Victoria)
Sculpted (South Australia)
Matching Outcome (Queensland)
Australian Racing Greyhound Kennel (Follow Up On Them Next Start)< Physical (Dapto, Bulli, Richmond) Punk Appeal ( > 600m races)
Uno Express (Victoria)
Miss Amy Jade (Queensland)
Tearaway Tanya (New South Wales)
Sardius (Victoria – short races / wide draws)
Lochinvar Polo (New South Wales)
Like Iron Mike (Horsham)
After Party (Victoria)
Miss Fluffy (Victoria)
More greyhound news