Greyhound Racing Tips For Thursday 26th March 2009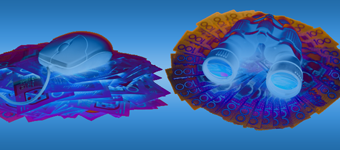 Welcome to Australian Racing Greyhound's free Greyhound Racing Tips for Thursday 26th March 2009 with Tips tonight from Sandown Park (Victoria), Dapto (New South Wales), Albion Park (Queensland), Angle Park (South Australia) and Mandurah (West Australia).
Another good result form last night's Greyhound Racing Tips with another 5 winners, and for the second night in a row a 23% ROI at our best bookie. Amongst the good winners was Adalmo at Ipswich at $4.60 and Fuel Tank, who was rewarded for finishing second to Miss Elly Mint at both her last 2 starts at $4.30.
Pure Inspiration was another of our winners who will go in to our Australian Racing Greyhound Kennel after a super impressive go to who performance that netted the Darren McDonald trained chaser the Ballarat 450m Track Record, running 24.78. Whisky Assassin had previoulsly held the record there since November 2004 at 24.81.

To top off a great night our 8th lay of the night selection Pure Love, led and was run down and beaten at $1.60. With 7 correct lays from 8 selections, if you're not following these and laying them at Befair, you really need to be working hard to find the winner and backing them at Centrebet, Iasbet, Sportingbet or Sportsbet, or working around the exotics.
There were no new additions to the Australian Racing Greyhound Dog House.
With tonights Greyhound Racing coming from Sandown Park (Victoria), Dapto (New South Wales), Albion Park (Queensland), Angle Park (South Australia) and Mandurah (West Australia). Albion park has the final of the Group 2 Bogie Leigh Queensland Futurity Heats for the bitches and Sandown's feature race tonight is the Bert Bryant Memorial, but before we get to that lets just recap our track advice for those tracks.
Sandown Park is considered one of the best two turn tracks in the country and plays reasonably fairly, although there is a slight bias towards railers and greyhounds on the speed.
Dapto is a track greyhounds either handle or they don't. Favouring early speed greyhounds over all distances, it is one of the few tracks in Australian Greyhound Racing where dogs can race extremely wide and still make ground. Look for greyhounds with exposed form on the track.
Albion Park was the first track in Australia to move to the finish-on lure system and it is definitely the better of the two Queensland TAB tracks. A lack of depth in a lot of races can cause upsets at Albion Park when favourites are over-rated or suffer interference. Tread warily when betting on the corner start 600m races; and the 700m races will often throw up odds-on favourites that have alot of weakness about them.
Angle Park is all about leading to the first corner, class dogs will knock up winning in South Australia as their is a definite lack of depth, even at higher grades. Again be wary of betting in 600m and 700m events at Angle Park as in many cases it is just the last throw of the dice for connections and there are very few genuine stayers.
Mandurah can be a punters graveyard, the 492m distance, 647m distance and the 302m distances are corner starts and even the 405m start is only a short run before the corner. Good beginners are decidedly advantaged as are the red boxes over all 3 shorter distances
Sandown – Race 1 – Box 7 – Prankster
We wouldn't normally be offering up selections in Maiden Finals, but Prankster led all the way from box 5 on debut in the heats of this race running an incredible 29.85. The very next fastest greyhound in this race is a conservative 6 lengths slower than this daughter of Bombastic Shiraz ~ Classy Alice. That makes her a half sister to speedy After Party and enigmatic Showbags, with Classy Alice stemming from the pre-potent Alice Dooley lines and a litter sister to Paua To Burn. While Paua To Burn hasn't set the world on fire in the breeding barn, it could well be Prankster is set to continue the lines high success.
Lay Of The Night – Sandown – Race 4 – Box 1 – Qayyim Bale
Went like an absolute busted arse last week when we made him our selection. The form guide says third placed but his greyhound was enver in the hunt at anytime and really just went around. Won a heat of the Australian Stayers Trophy at The Meadows but looked last week like he would struggle to win a Mt Gambier maiden. Will starts odds on and if he repeats last weeks performance will just be a passenger.
Sandown – Race 7 – Box 2 – Bees Wax
Failed for us at Ballarat last Monday night, but that followed 2 good wins at that same track. Will probably start at handsome odds is well boxed and quick enough early to lead this race. This Rob Britton trained chaser has won 3 of her last 5 starts including 2 wins here at Ballarat and a 725m Meadows victory.
Sandown – Race 8 – Box 2 – Victory Time
The Dave Browne trained Victory Time looks well boxed here with slow beginner Finlandia wasting the box 1 draw and speedy Unique Daisy drawn out in the yellow. Unique Daisy will attract all the attention with 4 starts here for 3 wins and a second, and a personal best of 29.74; but Victory Time is well suited by the box and has also won 3 starts races here fomr her 4 starts. Although she hasn't posted the same kind of time as Unique Daisy, she is a speedy bitch who might just capitalise on any inteference here and steal this at good odds.
Sandown – Race 10 – Box 8 – Roman Bale
Third time lucky for Roman Bale here, who will try and move left at the start. With relatively slow beginners in boxes 4,5,6 and 7 Roman Bale should get the room he needs. Roman Bale ran a flying 5.12 first section to be an all the way winner in 30.09 at The Meadows 4 starts back before an unlucky 4th at The Meadows at his next start. This son of Bond~Clementine Bale has won 6 from 17 and already has a good 30.07 win to his credit here from this box.
Dapto – Race 6 – Box 3 – Punk Appeal
Won very well here at Richmond 3 starts ago over this distance and then was chucked in an unsuitable 520m event at Wentworth Park before failing at Richmond. Punk Appeal is one of our Australian Greyhound Racing Specials and we have to be on him here with Elite Conquest or Strong Impact likely to lead and Punk Appeal should get the right run in behind.
Dapto – Race 7 – Box 4 – Tap That
Despite the small field, a very tricky race; but Tap That looks like she can reverse a run of outs here and take it to this lot and win leading through out. Has exceptionally good box 2 form for 3 wins and 3 placings from 6 starts and with the vacant box inside should get room to move and accelerate. Has the speed to lead if she begins, she wins.
Dapto – Race 8 – Box 1 – Ronray Bomber
Impressive last start winner form box 4 at this track leading all the way and running 30.14. That'll be good enough to win this and the move to box 1 should only help his chances. Owned and trained by the Steele's, he has won 6 of 14 starts with 2 minors and that is head and shoulders above the rest here.
Dapto – Race 9 – Box 8 – Single Impact
It looks on paper like race in two between Spring Lanore (box 7) and our selection Single Impact out in box 8. Both greyhounds won here at their last start, but Single Impact ran 30.03 and Spring Lanore ran 30.25. Single Impact also loks a quicker beginner than Spring Lanore and has the pace to clear the inside runners by than a length and cross the field. Veteran of only 2 starts but looks above average and trainer Hagob Tatian is no stranger to quick dogs.
Albion Park – Race 1 – Box 8 – Miss Amy Jade
Miss Amy Jade is one of our Australian Racing Greyhound Kennel. She is much better suited to longer distances but fronts up here in a 520m race. A last start unlucky 4th, Miss Amy Jade confirmed her status as a rising stayer by finding all sorts of trouble and then only getting clear with 150m to go and finishing just behind the placegetters. Miss Amy Jade looks well placed here based on two good wins at Ipswich over the 520m journey. On both occassions Miss Amy Jade ran best of the night times winning the maiden heat and final from boxes 2 and 5. A move to box 8 shouldn't present too much of a problem for this daughter of Bombastic Shiraz ~ Chilling Subject, as she likes to use plenty of the track. This bitch is a potential topline stayer in the making who can pick up some of these weaker 520m races in town early in her career.
Albion Park – Race 8 – Box 2 – Elma Fud
The unlikely name Elma Fud has now won 5 of 7 starts at this track and distance and won well again here last week running 30.26 from this same box. was a good 30.56 last starts winner from this box at this track. Has a personal best of 30.09 and has the box, the trainer and the early pace to win this race.
Albion Park – Race 9 – Box 2 – Stockman
Stockman overcame a difficult box 6 draw to secure the heat and final at Ipswich running 31.01 and 30.90 wining the final by 10.25 lengths. Has had 3 starts here for just the 1 win but confidence is at an all time high and expect him to just blow this lot away.
Angle Park – Race 3 – Box 3 – Divisive
Divisive shrugged off any confidence issues following a race fall 2 starts back with a come from behind confidence building 30.69 win here running down Manuka Bale. has now had 6 starts for 2 wins and 2 placings and is ideally placed in this low grade. Can either sit off the pace or drop out and come home and should beat this lot.
Angle Park – Race 5 – Box 3 – Altitude Bale
Altitude Bale put 2 absolute spastic runs together after 3 very good wins and happy to see he has had a week off before this start. Is better than those last 2 starts and will go around well over the odds. Previous wins were good, winning on 2 occassions and bolting in on both counts paying $3.90 and $4.18. Forgive the last couple of runs and back up in an ideal race.
Angle Park – Race 7 – Box 1 – Aunty Vick
Was an impressive winner at Port Pirie 2 starts ago from box 2 and then rounded them up here last week in the heats of this race coming from behind. Is unbeaten from the red box in a career that has netted 13 wins and 20 placings from 45 starts. Will have gained untold confidence from her last 2 wins and will be getting quicker the further they go. Should be able to possy up close again from this draw and be very hard to beat.
Angle Park – Race 8 – Box 4 – Scull Murphy
South Australia's best greyhound from in a 5 dog field. Put it all together last start beginning better and sitting second early before running away for a 30.22 win. Will have no trouble finding the right run in this field and will bolt in.
Don't Like Our Tips? Lay Them At Betfair
If you think our selections can't win, you can make money by betting against us, laying the selection at Betfair. Follow any of our Betfair links to open a Befair account now and get a Free$50 Bet to put our greyhound Tips to the test.
Australian Racing Greyhound Dog House (NTBBA – Never To Be Backed Again)
Me Boss (New South Wales)
Bikini Beach (Queensland)
Autumn Honey Bee (New South Wales)
Teaman Titch (Victoria)
Sculpted (South Australia)
Matching Outcome (Queensland)
Australian Racing Greyhound Kennel (Follow Up On Them Next Start)
Physical (Dapto, Bulli, Richmond)
Punk Appeal ( > 600m races)
Uno Express (Victoria)
Miss Amy Jade (Queensland)
Tearaway Tanya (New South Wales)
Sardius (Victoria – short races / wide draws)
Lochinvar Polo (New South Wales)
Like Iron Mike (Horsham)
After Party (Victoria)
Miss Fluffy (Victoria)
Similar Greyhound Racing News