Greyhound Racing Tips For Wednesday 25th March 2009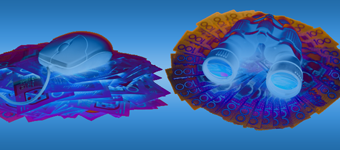 Welcome to Australian Racing Greyhound's free Greyhound Racing Tips for Wednesday 25th March 2009 with Tips tonight from Ballarat (Victoria), Warrnambool (Victoria), The Gardens (New South Wales), Ipswich (Queensland), and Cannington (West Australia).
Last nights Greyhound Racing Tips found half the card with 6 of our 12 selections saluting for a 20% profit at our best bookmaker. The best of our winners paying just short of $4, with all other selections receiving heavy support.
Our lay of the night special went under again at $1.50 and we're now sitting at 6 correct lays out of 7 for a very nice profit, it you've either worked around to find the winner or laid they greyhound at Betfair.

With tonights Greyhound Racing coming from Ballarat (Victoria), Warrnambool (Victoria), The Gardens (New South Wales), Ipswich (Queensland), and Cannington (West Australia), lets recap our track advice for those tracks, no matter how much it might upset some.
Ballarat is one of the fairest one turn tracks in the country and in general punters can bet with confidence over all distances, although inside boxes are slightly favoured and the 8 box races well off the 450m start. The track suits both speedy and strong greyhounds.
Warrnambool was redeveloped in 2008 to remove much of the bias and interference that occured on the old "egg" shaped track. Unfortunately while inteference has been reduced, "transition turns" have turned the track in to a leader biased procession. In almost all races the winner comes from the greyhound in front about 50m from the boxes. Only strong railing greyhounds can make ground from behind and wide runners are decidedly disadvantaged. The red box is favoured over all distances.
The Gardens is one of New South Wales' newest tracks and now the sole home of the NSW NCA. The track strongly favours early speed dogs but the 413m races should be avoided at all costs as they are decided more by interference than ability.The 515m races are worth betting on but the inside 3 boxes are all favoured and even good dogs will find it hard to cross from wide draws. The 600m trip, being a corner, start can often pose a difficult greyhound betting option and the inside box is a huge advantage. Few races are run of the 715m journey.
Ipswich can be a punters graveyard and as a general rule punters avoid investing in the 431m races unless you are laying them on Betfair, as the corner starts throws up many unlikely winners and lots of interference. If you must bet on these races, box 1 wins almost twice as many races as every other box with the exception of the second best box, box 2. The 520m races are a little more even, but have a decided bias toward the four inside boxes due to the short run to the corner and even class greyhounds find it hard to win from wide boxes. The 630m races are another corner start.
Cannington is one of the better two tracks which does tend to give greyhounds off the speed a chance to run on. Both the 530m, and 642m distances favour the inside boxes and the 1 box has a slight advantage over the 715m distance. The 297m races,starting at the top of the back straight, runs reasonably fairly, although box 1 is an advantage. The four inside boxes are advantaged over the 530m, the three inside boxes over the 642m and the 715m races reasonably evenly.
Warrnambool – Race 10 – Box 1 – Tad Rusty
We've tried to find this greyhound a couple of times now and almost missed him when flew the boxes at The meadows last Saturday, almost leading all the way and only just getting caught by high quality bitch Betty Boo in the best of the night. Moves to box 1 here and only has to show that same sort of beginning to win this.
Warrnambool – Race 11 – Box 8 – Nasser Bale
In a fairly ordinary field, Nasser Bale stands out with 2 wins at both his last 2 starts at Geelong and Bendigo, running a very quick 24.00 at Bendigo. Generally leads all the way when he wins and with 3 wins from 6 starts and 1 placings, this son of Overflo ~ Daphne Bale looks very well boxed out wide.
Ballarat – Race 5 – Box 1 – Serena Bee
Wayne Vasallo trained chaser who was impressive winning 2 in a row at Sale, both from box 3 and both in the best of the day. Wasn't too well suited by the wide draw last Sunday again at Sale but should improve again from this box 1 draw. Really very well graded with Acoustic bale the only possible threat, but really should be leading this and winning.
Lay Of The Night – Ballarat – Race 6 – Box 3 – Pure Love
Pure Love was basically very disappointing here last week after leading and then getting run down in 25.73, which ended up being a slow time for the night. Hasn't won around a corner since landing in Victoria and although this race looks weak, it's hard to see that changing here now. Will defnitely be prominent at some point in running but will start about $1.50 and at that price, we need to be on something else or laying him.
Ballarat – Race 8 – Box 3 – Pure Inspiration
Impressive last start winner running 24.94 best of night here last week from an awkward draw and ran an fair 8.58 first section to lead all the way. Has now won 4 of 6 starts with at Traralgon, Warragul, Geelong and here. Obviously has above average talent and with a stayer drawn to his inside, this son of Pure Octane ~ Sound Lee looks like he won't have much opposition for the early lead and doubt there's anything here that can run him down.
The Gardens – Race 2 – Box 6 – Laurie's Placard
7 starts for 4 wins and 2 placings and 1 starts for 1 win at this track and distance running a respectable 30.22. Up against some very moderate types here and should be prominent in the run and too good on the night.
The Gardens – Race 5 – Box 8 – Obafemi
Good last start winner from box 2 running 30.58 here at The Gardens over this distance and that followed a 30.49 win here again from box 1. A little concerned about the wide draw but with a lot of risky beginners and a slow begginer drawn in box 1, Obafemi should be able to secure the lead and make it 3 on end here.
The Gardens – Race 7 – Box 7 – Fuel Tank
Deserves a win after chasing home Miss Elly Mint at his past 2 starts, both in track record time. Was beaten a fair way on both occassions but that would still be good enough to win this. This Rob Browne trained greyhound has had all but 2 of his 22 starts at this track and distance for 5 wins and 9 placings. Deserves this one.
Ipswich – Race 2 – Box 1 – Aldamok
Not the most brilliant beginner Aldamo will nees just a little luck to accelerate through and secure the lead before the corner but going on his debut 31.34 win, should be good enough to do that. Ran 5th at his 2nd start but the return to box 1 should be all the advantage Aldamo needs.
Ipswich – Race 6 – Box 2 – Self Inflicted
The Thomas Noble trained Self Inflicted is a last start Albion Park winner in 31.28 and has now won 2 races form 7 starts with 2 further placings and will benefit from the inside draw here.
Cannington – Race 5 – Box 6 – Best Of Times
Qualifying Trial winner 3 weeks ago in 30.86, followed that with a win in 30.56. Won here last start in 30.61 after that. 3 starts, 3 wins, too good here.
Cannington – Race 6 – Box 7 – On The Case
High profile greyhound who has won his past 2 starts in brilliant fashion leading from box to post here on both occassion running 30.63 and 30.51 from inside draws. Has to contend with box 7 here but is racing so well at the moment, and running such good sectionals that On The Case should be too good.
Free $50 Bet At Sportsbet
Remember if you like any of our Tips and want to get your punting account kick started, all our readers are able to take advantage of our Free $50 Bet offer for anyone that is able to open a new account with Sportsbet. Just open a new account at Sportsbet from any of our links and you can be betting and winning for free on us.
Don't Like Our Tips? Lay Them At Betfair
If you think our selections can't win, you can make money by betting against us, laying the selection at Betfair. Follow any of our Betfair links to open a Befair account now and get a Free$50 Bet to put our greyhound Tips to the test.
NTBBA File (Never To Be Backed Again)
Me Boss (New South Wales)
Bikini Beach (Queensland)
Autumn Honey Bee (New South Wales)
Teaman Titch (Victoria)
Sculpted (South Australia)
Matching Outcome (Queensland)
Australian Racing Greyhound Specials (Follow Up On Them Next Start)
Physical (Dapto, Bulli, Richmond)
Punk Appeal ( > 600m races)
Cyclone Ned (Victoria)
Uno Express (Victoria)
Tearaway Tanya (New South Wales)
Sardius (Victoria – short races / wide draws)
Lochinvar Polo (New South Wales)
Like Iron Mike (Horsham)
More greyhound news