Greyhound Racing Tips For Tuesday 24th March 2009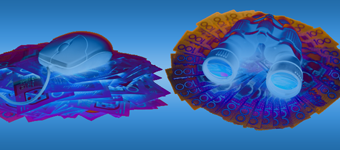 Welcome to Australian Racing Greyhound's free Greyhound Racing Tips for Tuesday 24th March 2009 with Tips tonight from Albion Park (Queensland), Gosford (New South Wales), Lismore (New South Wales), Warragul (Victoria) and Mandurah (West Australia).
Yesterday's Greyhound Racing Tips found just 3 winners but gee, wasn't there some value there. Of the 3 winners, they paid $8, $6 and $3. You won't go broke backing greyhounds like that.
Of those winners we have to add Miss Fluffy in to the Australian Racing Greyhound Kennel after her best of night win, running 25.25 at Ballarat at just her second start over the 450m distance. Blessed with brilliant early pace Miss Fluffy (Hallucinate ~ Uno Nan) has a group or classic race win in her and will be a good thing at tracks like the Meadows and Angle Park.

Our sixth Lay Of The Night selection was Big Tee Mac and we picked right, with him getting beat at $1.50 and the winner paying a massive $53. I hope people are following these lays as we are really hitting some good results at the moment.
With tonight's Greyhound Racing coming from Albion Park (Queensland), Gosford (New South Wales), Lismore (New South Wales), Warragul (Victoria) and Mandurah (West Australia); lets just recap our betting advice for these tracks.
Albion Park was the first track in Australia to move to the finish-on lure system and it is definitely the better of the two Queensland TAB tracks. A lack of depth in a lot of races can cause upsets at Albion Park when favourites are over-rated or suffer interference. Tread warily when betting on the corner start 600m races; and the 700m races will often throw up odds-on favourites that have alot of weakness about them. The 395m races are out and go affairs that, like all corner starts, are hazards to your punting dollar.
Gosford was rebuilt in the 90's to replicate the Angle park track layout and that's exactly what they got. A leader biased track that favours the inside boxes over all distances. The 400m races shjould ber avoided where possible as they are a corner start dominated by intereference. The 515m start is heavily biased to ward the insde four boxes (just like Angle Park) due to the short run to the corner and the fact the boxes are a long way off the track. The 600m starts again favour the inside four boxes and as a corner start punters need to identify leaders or good field dogs. There are very few races run over the 731m distance.
Lismore is almost circular in shape and consequently has two corner starts over the 420m and 635m starts, with box 1 heavily favoured over 420m and box 2 an absolute standout advantage over the 635m. The 520m start advantages the two inside boxes with box 8 next in preference. Again very few 722m races are held but the two inside boxes are advantaged due to the fact that it is very hard to make ground out wide and railers with early pace are advantaged over all distances.
Warragul race over only two distances, the 424m and the 699m journeys. The track is a leader biased track that strongly favours the red box runners over the 424m trip with more than 20% of winners exiting that box. Often plagued by interference in the curving back straight and entering the corner, the eight box is the next best as it is drawn to miss most of the trouble. There are very few races run over the 699m.
Mandurah can be a punters graveyard, the 492m distance, 647m distance and the 302m distances are corner starts and even the 405m start is only a short run before the corner. Good beginners are decidedly advantaged as are the red boxes over all 3 shorter distances.
Warragul – Race 5 – Box 7 – Shady Chaos
First up from a break for part owner and trainer Kel Greenough. Wasn't disgraced behind Snell To Excel last start at The Gardens back in January and has won 7 from 17 with 5 minors, so does have ability. Sure to be primed for a first up tilt as greyhounds from this kennel generally go very well fresh.
Warragul – Race 6 – Box 1 – Major Slick
Grew a leg at Sale when he had the 2 box and being unbeaten off the red box, Major Slick looks a nice bet at odds here. The other major chances are drawn wide and Major Slick has won 3 here form 14 with 6 minors and a personal best of 24.25. Just needs to step to show his best.
Warragul – Race 7 – Box 8 – Fidel Bale
Best of night last start winner at Warrnambool leading all the way from box 6. Thats was his 4th win from 4 starts from that box and has never drawn the 7 or 8 til now. Have to assume he loves an outside draw and clearly has ability based on his 25.31 Warrnambool win.
Warragul – Race 8 – Box 8 – Vee Man Vane
2008 Ballarat Cup winner and 2009 Warragul Cup finalist perfectly boxed off the track in this. Last start 23.93 best of day winner at Bendigo and is agraded certainty here.
Warragul – Race 10 – Box 1 – Double Jump
We made the Chris Johannsen trained Double Jump one of our selections at Cranbourne last Monday, finishing 4th after leading well and truly for most of the race from box 7. Gets and easier race here and box 1 and has now had 4 starts for a win and a 3rd both at Cranbourne. Should lead again and this time last.
Super beginner Tearaway Tanya will find this infinitely easier than last start second at Wenworth Park to Illusionist Flo. That came after a very impressive debut Wenty win leading all the way from box 2 running 30.25. A member of our Australian Racing Greyhound kennel who has blistering early pace and will lead this easily and win.
Gosford – Race 6 – Box 6 – Miss Elly Mint
2 last start Gardens wins over the 400m and 2 track records in the bag. Trainer Robert Smith is placing Miss Elly Mint perfectly and she will not only win this but probably run her third track record in as many runs.
Gosford – Race 8 – Box 5 – Lochinvar Polo
For third time we're plonking on our Australian Racing Greyhound Kennel greyhound Lochinvar Polo. An absolute certainty beat last start at Wentworth Park when was bolting to the lead and kennelmate and litter brother Lochinvar Prada just clipped his hind leg, all but sending Lochinvar Polo to the sand. That sent him from first to last in 2 metres. Has early pace and just needs luck to go his, and our, way just for a change.
Lismore – Race 5 – Box 3 – Rock Muncher
6 starts for 3 wins and 2 placings and was not disgraced last start on debut at Wentworth Park when got the the lead but couldn't hold out a few stronger ones late. Won't have that trouble here and with 1 start fro 1 win at the track and distance, should just lead and win.
Lay Of The Night – Lismore – Race 6 – Box 8 – Tonto Tears
has won 6 from 9 but has failed at last 2 starts including a 5th behind Millennium at Albion Park in the Queensland Futurity heats 10 days ago. Has plenty of speed inside her and is no good thing to lead at her first start at Lismore. Will start way too short and would rather be a bookie than a punter at those odds.
Lismore – Race 7 – Box 8 – Shadow Boxer
Which one will turn up? Has failed his last 2 starts at Albion Park and Cannington, but at his 3rd new track in as many weeks, Shadow Boxer should be on his toes and switched on for this. Undoubted staying talent who can either be lengths better than anything else or uninterested. We'll take the odds that he is "on" tonight and jump on the bandwagon.
Lismore – Race 9 – Box 4 – Buddy's Image
3 starts for 3 wins all at Albion Park with a best 23.00. Has obvious ability and is in the goods hands of Reg Gardoll. By Watch The Web ~ Skitzee Valley and can see no reason he should be getting beaten here.
Mandurah – Race 6 – Box 1 – Punk On Ice
Just like Ground Hog Day, Punk On Ice has again drawn the 1 box in the 6th race at Mandurah. Did the job nicely last week and can run quick enough to win this. Should be getting all the favours from this draw and has now had 3 starts for 2 wins and a second. That'll do us here.
Free $50 Bet At Sportsbet
Remember if you like any of our Tips and want to get your punting account kick started, all our readers are able to take advantage of our Free $50 Bet offer for anyone that is able to open a new account with Sportsbet. Just open a new account at Sportsbet from any of our links and you can be betting and winning for free on us.
Don't Like Our Tips? Lay Them At Betfair
If you think our selections can't win, you can make money by betting against us, laying the selection at Betfair. Follow any of our Betfair links to open a Befair account now and get a Free$50 Bet to put our greyhound Tips to the test.
Australian Racing Greyhound Dog House (NTBBA – Never To Be Backed Again)
Me Boss (New South Wales)
Bikini Beach (Queensland)
Autumn Honey Bee (New South Wales)
Teaman Titch (Victoria)
Sculpted (South Australia)
Matching Outcome (Queensland)
Australian Racing Greyhound Kennel (Follow Up On Them Next Start)
Physical (Dapto, Bulli, Richmond)
Punk Appeal ( > 600m races)
Uno Express (Victoria)
Tearaway Tanya (New South Wales)
Sardius (Victoria – short races / wide draws)
Lochinvar Polo (New South Wales)
Like Iron Mike (Horsham)
After Party (Victoria)
Miss Fluffy (Victoria)
More greyhound news