Greyhound Racing Tips For Monday 23rd March 2009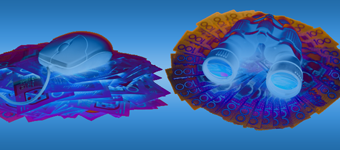 Welcome to Australian Racing Greyhound's free Greyhound Racing Tips for Monday 23rd March 2009 with Tips tonight from Ballarat (Victoria), Wentworth Park (New South Wales), Albion Park (Queensland) and Angle Park (New South Wales).
Yesterday's Greyhound Racing Tips found just 3 winners from the 10 runners after one of our selections was a late scratching. We paid the price for dabbling in Canberra's corner start races and generally weak fields at both Canberra and Sale.
To add salt to the wounds our fifth Lay Of The Night selection, Aston Volante looked gone for all money at $1.50 but managed a miracle run to get to second and proved too good in the run to the line.

Lets not dwell on it and lets review our track advice for tonight's racing.
Ballarat is one of the fairest one turn tracks in the country and in general punters can bet with confidence over all distances, although inside boxes are slightly favoured and the 8 box races well off the 450m start. The track suits both speedy and strong greyhounds.
Wentworth Park went from being a very fair track to a leader biased track with the addition of "transition turns" to the corners in the mid 90's. Leaders have been advantaged ever since that track modification and consequently red box draws are small advantage over both the 520m and 720m distances now.
Albion Park was the first track in Australia to move to the finish-on lure system and it is definitely the better of the two Queensland TAB tracks. A lack of depth in a lot of races can cause upsets at Albion Park when favourites are over-rated or suffer interference. Tread warily when betting on the corner start 600m races; and the 700m races will often throw up odds-on favourites that have alot of weakness about them.
Angle Park is all about leading to the first corner, class dogs will knock up winning in South Australia as their is a definite lack of depth, even at higher grades. Again be wary of betting in 600m and 700m events at Angle Park as in many cases it is just the last throw of the dice for connections and there are very few genuine stayers.
Ballarat – Race 4 – Box 2 – Miss Fluffy
Narrowly run down at her very first attempt at 450m at Warrnambool last start and anabsolute flying machine from the boxes. Will lead this field a long way again and should strip better at her second run at the distance. Main opposition here Camouflage (box 5) likes to lead to win but doubt very much it has anywhere near the early pace required to jump and cross Miss Fluffy.
Ballarat – Race 7 – Box 1 – Bees Wax
Ideally boxed and quick enough early to lead this 650m race, the Rob Britton trained Bees Wax looks a good bet here tonight. Has won 3 of her last 4 starts including 2 wins here at this distance and a 725m Meadows victory. With punters likely to jump on the Darren Murray bandwagon and back Splat (Box 6) we could be looking at $2.20-$2.50 about a greyhound who likes to lead, has box 1 and is unbeaten on he track. Those odds are too good to pass up.
Ballarat – Race 9 – Box 5 – Punk Platinum
The Jimmy Auld trained Punk Platinum has won 2 of 5 starts with 2 minors and those 2 wins include 30.40 Meadows maiden win by 9.25 lengths and a last start 30.03 Sandown win by 6.25 lengths. Obviously this daughter of Big Daddy Cool ~ Punk Portrait has above average ability but probably needs to lead or be near the lead to show her best. With slow beginners outside her and a quick one inside here in box 4, Punk Platinum should get a nice cart in to the race.
Ballarat – Race 12 – Box 5 – Jay Bartel
Good last start winner for us at Warrnambool in the tips when running 25.65 from box 1. Has to contend with box 5 here and will probably get led early by Born Princess who was terribly dissapointing last start here when in the lead before knocking up and running off and finishing fourth in 26.07. Born Princess should lead or go up inside Jay Bartel and cart him in to the race, but based on last weeks effort there is no way she can hold him out.
Wentworth Park – Race 3 – Box 2 – Gold Slammer
Front running stayer Gold Slammer gets a great chance to lead here with 2 vacant boxes to his outside. The James McFarlane trained Group 2 2009 Wentworth Park Gold Cup winner won brilliantly at Bulli 2 starts back running 38.10 before having now luck in the Bathurst stayers race last Wednesday. Should comfortably lead and go close to this best here tonight, which he set 3 starts back running 42.38.
Lay Of The Night – Wentworth Park – Race 4 – Box 4 – Big Tee Mac
Maitland track specialist Big Tee Mac will go around a very short quote in this race and while most wins have been over the 400 at Maitland, there has to be a huge question mark over Big Tee Mac's stamina tonight. Not certainty to lead either, there is very little chance Big Tee Mac will be able to come from behind and win this either. Not a hard race, but Big Tee Mac is highly vulnerable and will go around way too short. Better to be a bookie than a punter on him tonight.
Wentworth Park – Race 5 – Box 1 – Devine Ruler
The Parellis family owned and trained Devine Ruler is quick early, unbeaten from box 1 and has won his last 2 starts in a row leading all the way at The Gardens over 515m, running 29.99 and 29.83. Winner of 6 of 16 starts with 1 placing will just simply be too quick and too good.
Wentworth Park – Race 6 – Box 2 – Ravenstoke
Doreen Dryan certainly has Eluthra flying at the moment, and litter brother and kennelmate Ravenstoke won very well at Richmond 2 starts back before failing here last start. Idealy drawn to get a good run and hold the rail to the back straight, Ravenstoke gets his chance here tonight with a couple of speedy vulnerable types likely to set the pace with Ravenstoke finishing over them.
Wentworth Park – Race 8 – Box 4 – Arctic Romeo
Arctic Romeo has the good form of 5 wins form 12 starts with 2 placings and the class to wins this race. Wasn't disgraced getting beaten last start by Ronray Bomber at Dapto in 30.27 and although preferably boxed further out from a wider draw, he should get a nice run in to the race with all the pace inside him. One at odds.
Wentworth Park – Race 9 – Box 7 – Miss Sissy
The Peter Cohen trained Miss Sissy has built up the good record of 2 wins and a second from 4 starts, including a 29.99 Gardens win on debut. Both wins were scored leading all the way and a Gardens 5.04 first section suggests she should have enough pace to lead this race as well. Relatively inexperienced but trainer is on the comeback trail after enjoying enormous success in the 90's and doubt he'd be throwing here in cold here. Could be a real up and comer.
Albion Park – Race 8 – Box 8 – Whata Surf
This Christine Robartson trained son of Surf Lorian ~ New Guess had won 3 of 5 starts at Ipswich running second on another occassion, and was a little stiff not to win last week, running .5 length second from an awkward draw. Caused himself most of his trouble through his own inexperince but the wide draw suits here and expect him to just go bang and lead all the way.
Angle Park – Race 4 – Box 1 – Sand Hopper
Wayward Sand Hopper gets his chance to put his best foot foward here tonight from box 1. A smart 35.53 600m winner in early March, he ran in to trouble having a run over the 70om just 3 days later and has since passed 2 stewards trials here at Angle Park. Has started 5 times from box 1 for 3 wins and 2 placings and really should be winning this.
Angle Park – Race 7 – Box 3 – Diana Bale
With 2 slow beginers drawn inside her Diana Bale should just about lead her and when able to do that here 2 starts back from box 2 she win in 30.22, beating likely favourite in this race Whitey by 4 lengths. Can see a similar style of race eventuating here and Diana Bale didn't disgrace herself last start failing by a nose at Mt Gambier. Well boxed and just needs to step to steal this at odds.
Angle Park – Race 11 – Box 1 – Spring Mist
Spring Mist was an impressive Port Pirie winner 2 starts back leading all the way and winning by 2.75 lengths. Looks ideally drawn in box 1 here tonight in a race that doesn't really exude early pace. Has had 10 starts here at Angle Park for only 1 win and 1 second but should lead all the way here and add to that tally.
Free $50 Bet At Sportsbet
Remember if you like any of our Tips and want to get your punting account kick started, all our readers are able to take advantage of our Free $50 Bet offer for anyone that is able to open a new account with Sportsbet. Just open a new account at Sportsbet from any of our links and you can be betting and winning for free on us.
Don't Like Our Tips? Lay Them At Betfair
If you think our selections can't win, you can make money by betting against us, laying the selection at Betfair. Follow any of our Betfair links to open a Befair account now and get a Free$50 Bet to put our greyhound Tips to the test.
Australian Racing Greyhound Dog House (NTBBA – Never To Be Backed Again)
Me Boss (New South Wales)
Bikini Beach (Queensland)
Autumn Honey Bee (New South Wales)
Teaman Titch (Victoria)
Sculpted (South Australia)
Matching Outcome (Queensland)
Australian Racing Greyhound Kennel (Follow Up On Them Next Start)
Physical (Dapto, Bulli, Richmond)
Punk Appeal ( > 600m races)
Uno Express (Victoria)
Tearaway Tanya (New South Wales)
Sardius (Victoria – short races / wide draws)
Lochinvar Polo (New South Wales)
Like Iron Mike (Horsham)
After Party (Victoria)
More greyhound news