Greyhound Racing Tips For Thursday 23rd April 2009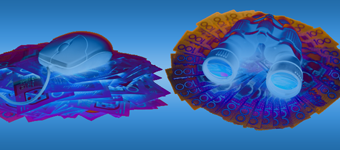 Welcome to Australian Racing Greyhound's free Greyhound Racing Tips for Thursday 23rd April 2009 with Tips tonight from Sandown Park (Victoria), Maitland (New South Wales), Albion Park (Queensland), Angle Park (South Australia) and Mandurah (West Australia).
Tonight's greyhound racing showcases group racing in three states with the Group 3 Lizrene Classic for the stayers at Sandown, the Group 3 Anniversary Cup at Angle Park and the Group 3 Mailtland Gold Cup at Maitland in New South Wales.
That last race gives Maitland a rare opportunity for night racing, swapping with Dapto, so it'll be an interesting time adjusting to the speed track of Mailtand from our usual Dapto Thurday night fare.

With tonights Greyhound Racing coming from those tracks, lets review some betting advice for them.
Sandown Park is considered one of the best two turn tracks in the country and plays reasonably fairly, although there is a slight bias towards railers and greyhounds on the speed.
Maitland predominantly race over just the two distances, 400m and 450m. The 400 starts is just a short tunr to the one and only corner and consequently the 1 box win twice as often as any other box, with the ecpetion of the 8 box, which is next best. The 450m start is further back up the back straight and consequently box draw bias evens out a little with a more normal box winning bias of 1,8,7,2 in that order.
Albion Park was the first track in Australia to move to the finish-on lure system and it is definitely the better of the two Queensland TAB tracks. A lack of depth in a lot of races can cause upsets at Albion Park when favourites are over-rated or suffer interference. Tread warily when betting on the corner start 600m races; and the 700m races will often throw up odds-on favourites that have alot of weakness about them.
Angle Park is all about leading to the first corner, class dogs will knock up winning in South Australia as their is a definite lack of depth, even at higher grades. Again be wary of betting in 600m and 700m events at Angle Park as in many cases it is just the last throw of the dice for connections and there are very few genuine stayers.
Mandurah can be a punters graveyard, the 492m distance, 647m distance and the 302m distances are corner starts and even the 405m start is only a short run before the corner. Good beginners are decidedly advantaged as are the red boxes over all 3 shorter distances.
Sandown Park Greyhounds – Race 7 – Box 6 – Birthday Boy
Birthday Boy showed some vast improvement on recent Victorian efforts at Wentworth Park the past 3 starts. At his best would bolt this in, so we have to trust he brings ome of that good northern form back down to Sandown here. Hasn't been the same dog since the boxes trapper his foot at Ballarat some time ago, but recent glimpses of speed and form encourage us to give him one last chance here tonight.
Group 3 Lizrene Classic – Sandown Park Greyhounds – Race 8 – Box 1 – Lilley Criminal
Race probably played in to her hands last start when flying Hastings Bale threw out the anchor still with a few hundred metres to run and she easily reeled in the lead before getting caught by Ima Drifter. From box 1 tonight though she gets the chance to highball out in front which is definitely the way she prefers to race. Should lead and will take more than a little catching once that happens.
Sandown Park Greyhounds – Race 9 – Box 1 – Accordion
Matching Outcome is one of those greyhounds in our Australian Racing Greyhound Dog House, and although he does looked to have improved since land in Victoria in Tina Womann's kennel, we still can't be swayed so we're looking for somehting to beat him here. Accordion from box looks the best chance to lead this and has started 4 times for 3 wins and a 3rd from the red box.
Sandown Park Greyhounds – Race 10 – Box 1 – Grease Monkey
Grease Monkey won here last week from box 7 running 30.00 after leading all the way. Does look as though he will lead this comfortably and then just has to hang on. Was caught on the line here 6 starts ago after leading from this box but with very moderate early pace throughout the rest of the field Grease Monkey looks a standout.
Maitland Greyhounds – Race 3 – Box 8 – Mint Octane
By Pure Octane ~ Awesome Mint this greyhound is royally bread and of course has put the from on the track to match. He has led all the way at his only 2 starts in 29.60 and 29.58 and is raced in the same connections as Miss Elly Mint. Box 8 has always suited the speedy "mint" dogs and he should have no trouble leading and winning this.
Maitland Greyhounds – Race 4 – Box 1 – Tearaway Tanya
Tearaway Tanya is a super early paced greyhound who won well for us back in early March at Wentworth Park on debut and fronts up here from box 1. Last 2 starts were ordinary, so we're gald she's had a short let up leading up to this race. Only has to show a fraction of the ability that won that race for her at HQ to win this from an ideal draw. Has ony ever exited this box once before for a win.
Maitland Greyhounds – Race 6 – Box 1 – Accounts
Accounts ran the Maitland 450m track record and then failed miserably in the Gold Cup Heats here last week. Back in box 1 this Christine Oldfield trained runner should be able to re-assert his winning form and take out the Gold Cup Consolation. Will need to step well enough not to get covered early as he is not the quickest from the boxes but does show plenty of strength in the run.
Maitland Greyhounds – Race 7 – Box 7 – Miss Elly Mint
The glamour girl of New South Wales greyhound racing is back! After her fighting second to Dana Beatrice in the Golden Easter Egg Final, she is back her at Maitland in this, beileve it or not; a 4/5th grade race. Will ping and win and leave everyone else wondering how the hell she qualifies for such an easy race. Tipping her not because we desperatley need the 10% return betting at $1.10 but so everyone will ensure they watch her go around.
Group 3 Maitland Gold Cup – Maitland Greyhounds – Race 8 – Box 3 – Nova Surf
Very very hot field for this years Maitland Gold Cup but plonking for the 3 box here with talented youngster Nova Surf. This Neal Gray trained runner has gone from strength to strength at each run and has now won 9 of 14 starts with 4 minors and started in a Futurity. Absolutely smoked them here last week in the heats with blistering early pace and has won 2 and placed 2 from 4 starts here at Maitland over this distance. Will lead again from box 3 with slowish beginners Magnifique and Turbo Conquest boxed inside, and doubt there's too many here who can catch her.
Maitland Greyhounds – Race 9 – Box 4 – Dentax Bale
A little risky here as Dentax Bale needs room to move as he steps awkwardly and takes a while to accelerate but is highly talented and only needs a fraction of luck early to win this. Has already won here in 25.26 and that would win this race easily. Has started twice from box 4 for 1 win and in fact won here from box 3 so can overcome the draw, but we'll have our hearts in our mouths for the first 100 metres.
Albion Park Greyhounds – Race 4 – Box 7 – Whata Surf
When you're on a good thing! Whata Surf has done the job more than once for us and did it again last week. Whata Surf is yet another from the Surf Lorian ~ New Guess litter and from box 7 with Christine Robartson holding the lead, and having started here 5 times for 3 wins and 2 placings and blessed with early pace, we have to be on again.
Albion Park Greyhounds – Race 7 – Box 2 – Lots Of Moolah
Very tricky best 8 race with 3 live chances all boxed in the inside 3 boxes and Dashing Corsair fresh from a Monday night win boxed outside. Have decided to go for the unlikely Lots of Moolah, who has been good to us in the past and think he can get past Right On Ruby in the red box and hold the running. Has won here in a flying 29.96 and has exited this box at both his last 2 starts so should know the way by now. 4 starts here for 2 wins and a 2nd seal the deal for us.
Albion Park Greyhounds – Race 8 – Box 4 – Rattle And Hum
It's just so hard to go past Rattle And Hum depsite the presence of one of our favourites Elma Fud. Suspect Elma Fud wants the inside and Rattle And Hum can handle most draws. Won well here last week for us and we'll jump in to him here again for the same reasons, especially with the vacnat box to his inside.
Group 3 Anniversary Cup – Angle Park Greyhounds – Race 8 – Box 4 – Flash Of Light
Flash Of Light was very impressive last week coming from 6th early to win running away in just outside a length off the best of the night. After failing in the Golden Easter Egg heat and then blowing them away in thr first race on "Egg Night" running 29.96, she backed that up with a 29.89 trial and last start's 30 dead win. The one they all have to beat.
Angle Park Greyhounds – Race 10 – Box 1 – Risk It
Risk it is clearly SA's best stayer and proved it agin last week from box 8 doing all the work to chase them down and win by 1.75 lengths in 43.89. That's a fair way off her best of 43.28 but is still good enough to win this and should be able to take a decent sit from the inside alley tonight. Impossible to see any of these beating him.
Don't Like Our Tips? Lay Them At Betfair
If you think our selections can't win, you can make money by betting against us and laying the selection at Betfair. Follow any of our Betfair links to open a Befair account now and get a Free$50 Bet to put our greyhound Tips to the ultimate test.
Australian Racing Greyhound Dog House (NTBBA – Never To Be Backed Again)
Me Boss (New South Wales)
Bikini Beach (Queensland)
Autumn Honey Bee (New South Wales)
Teaman Titch (Victoria)
Sculpted (South Australia)
Matching Outcome (Queensland)
Australian Racing Greyhound Kennel
Physical (Dapto, Bulli, Richmond)
Punk Appeal ( > 600m races)
Uno Express (Victoria)
Miss Amy Jade (Queensland)
Sardius (Victoria – short races / wide draws)
Lochinvar Polo (New South Wales)
Like Iron Mike (Horsham)
After Party (Victoria)
Miss Fluffy (Victoria)
Pure Inspiration (Victoria)
Fidel Bale (Victoria)
Similar Greyhound Racing News