Greyhound Racing Tips For Saturday 4th April 2009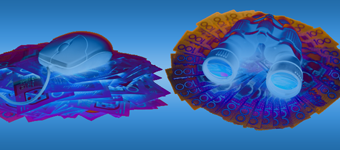 Welcome to Australian Racing Greyhound's free Greyhound Racing Tips for Saturday 4th April 2009 with Tips tonight from The Meadows (Victoria), Wentworth Park (New South Wales) and Cannington (West Australia) with the 4 semi finals of the $150,000 to the winner 2009 Group 1 Golden Easter Egg taking centre stage at Wenworth Park.
We will be providing Tips for each of the Golden Easter Egg Semi Finals, and with Sportsbet's 2009 Golden Easter Egg fxed odds market available, we're sure you can find the 8 finalists and get some pre post value for next week's final, or at least enjoy a free $50 bet on the race.

Last night took us back a few steps with just the 3 winners, and all at short prices; we had a couple of unlucky runners at good prices, but we're not going to dwell on it. That was yesterday and tonight's greyhound racing looks extremely exciting so lets get to it.
With tonight's Greyhound Racing coming from The Meadows (Victoria), Wentworth Park (New South Wales) and from Cannington (West Australia), lets just recap betting advice for those tracks.
The Meadows races over the 525m, 600m and less frequently the 725m distances and the track definitely favours railers; it is almost impossible to make ground once you get wide on the track at The Meadows. The inside 3 boxes are favoured over the 525m, and the inside 4 boxes over the 600m. The outside boxes are a decided disadvantage over the both the shorter distances.
Wentworth Park went from being a very fair track to a leader biased track with the addition of "transition turns" to the corners in the mid 90's. Leaders have been advantaged ever since that track modification and consequently red box draws are small advantage over both the 520m and 720m distances now.
Cannington is one of the better two tracks which does tend to give greyhounds off the speed a chance to run on. Both the 530m, and 642m distances favour the inside boxes and the 1 box has a slight advantage over the 715m distance.
Lay Of The Night – Wentworth Park Greyhounds – Race 1 – Box 7 – Flash Of Light
Flash Of Light was our selction last week and looks to be one of those really freakish greyhounds who possess enourmous speed. Had won 9 of 14 starts prior to failing in last weeks Golden Easter Egg heats. Reportedly trialled 29.90 here prior to that but was all at sea last week in didn't handle the track at all. Doubt she can learn field sense in a week and as she will start long odds on, we'd rather be bookies than punters on her tonight. Lay her on betfair for a stack.
Wentworth Park Greyhounds – Race 2 – Box 5 – Gold Slammer
We made Gold Slammer our selection at his last start here 2 weeks ago, but wasn't able to lead trailing Others Quoted all the way and finishing second. Should atone here tonight in this smaller field and and with no other early pace dog in the race, Gold Slammer should be able to comfortably secure the lead where he races best.
2009 Golden Easter Egg Semi Final 1 – Wentworth Park Greyhounds – Race 3 – Box 3 – Brislane
Dana Tiger from the very in from Wes and Rod McDonald kennel looks the likely leader here from box 6. If that happens the chances of favoured several runners here will go out the window. Dana Tiger was only just collared 3 runners last week running 4th after leading all the way, but only went under .75 lengths to scrape in to the semi's tonight. Going to back here to lead again tonight and run second, but the Richie Dean trained Brislane was very impressive last week finishing strongly to catch Queen Rose. Has had 8 starts here for 4 wins and with kennel mate Radio Star boxed in the red not beginning of late, Brislane should be able to secure the run to go after Dana Tiger.
2009 Golden Easter Egg Semi Final 2 – Wentworth Park Greyhounds – Race 4 – Box 8 – Miss Elly Mint
There will be plenty willing to "pot" Miss Elly Mint tonight from box 8, but when your running 5.36 to the first section, there's not a lot of greyhound that can go with you. There's no doubting her first 2 sections are her best, but she should have derived some benefit from last weeks run after 3 400m races from a break. Will lead again and while plenty will be backing Mantra Lad to beat her, when you race like Mantra Lad and get back in the field, you are always going to need plenty of luck in running. Evergreen runner Trew Millions is well boxed outside speedy Nimbastic and well boxed Cool Flight who should ensure he gets a cosy run through the corner. Trew Millions a class runner greyhound, coming off a second behind Miss Slick at Cannington in the Perth Cup; and ran on well here last week behind Dana Beatrice. Miss Elly Mint from Trew Millions.
2009 Golden Easter Egg Semi Final 3 – Wentworth Park Greyhounds – Race 5 – Box 2 – Birthday Boy
The Steve Elsum trained Birthday Boy made the long road trip from South West Victoria to Wentworth park last week and was having his first look at the track when a very impressive second last week behind Size Can Matter. Came from back in the field there and should get a good run here formt his box at his second look at the track. Was beginning better until he got "trapped" in the boxes at Ballarat when they partially opened and then slammed shut again trapping the promising greyhounds head and feet. Has had chronic metacarpal problems since then that haven't been suited by some of Victoria's hard tracks. With the rain playing its part Birthday Boy will get conditions to suit. Killarney Babe was just held out by flying Dana Beatrice last week, but with the boxes reversed Killarney Babe should lead from the 5 with Tyson Magic and Dana Beatrice pushing down on her from the outside. Killarney Babe will hold the inside but the intereference caused will open the field up and Birthday Boy will get the perfect trail. Birthday Boy from either Killarney Babe or Size Can Matter.
2009 Golden Easter Egg Semi Final 4 – Wentworth Park Greyhounds – Race 6 – Box 1 – El Galo
5.37, 13.74, 29.83. El Galo only has to run those sections again to win with a leg in the air. Has been beaten 50% of his run from box 1, but it's just not sensible to try and bet against him here. Is racing in just good fashion at the moment and deserves to make another Group 1 final. The only race here is for second. The Tina Womann trained Shiver Inside looks the only other likely runner that can go forward and was very impressive last week, leading from this same wide box and beating Radio Star in 30.17. Can't see anything else that can take up the second position behind El Galo and should do enough in the run to hold the position. If there is a danger to Shiver Inside running second, it will come from the other Womann runner Spiral Glory or Richie Dean trained Hendrix.
Wentworth Park Greyhounds – Race 8 – Box 8 – Bells Pace
The Kristy Sultana trained Bells Pace never got a crack at them last week running 4th behind El Galo from box 4. Is drawn out where he wants to be tonight and has won 3 of 4 starts in the pink. Won 3 in a row here at Wenty prior to last weeks Golden Easter Egg Heat and has enough early toe to cross the field and lead all the way.
Wentworth Park Greyhounds – Race 9 – Box 8 – Magnifique
Two greyhound drawn in this tonight both missed out getting in to the Golden Easter Egg Heats and proved they had enough pace to be competitive by Stewards Trialling last week prior to thee heats. Tenacous Ted trialled a flying 29.65 solo and Magnifique trailled 29.87 in a field of 3 beating Thursday night's Albion Park winner Ryan's A Rocket by 9 lengths. They'll be jumping from the trees to get on Tenacious Ted here from box 3 based on his solo trial and recent Hobart form. But Big Daddy Cool's can often look a million dollars trialling solo or against weak opposition and at the short quote he is going to go around at, we need to look elsewhere. Going to go with Magnifique who might get posted 3 wide early but has the form on the track in fields and should be able to run down any of those that can lead this.
Wentworth Park Greyhounds – Race 10 – Box 8 – Gibbo's Girl
Trained by Ruth King Gibbo's Girl has won 7 from 9 and debuted here with a 30.18 win 2 weeks ago leading thoughout from box 3. Will lead from box and her 2 main threats in Arthur Ritis and Punk Appeal will get back and try and run on. Gibbo's Girl has had 3 starts from out in the pink for three wins and will make it 4 tonight.
The Meadows Greyhounds – Race 1 – Box 2 – Tad Rusty
Getting incredibly difficult to catch this greyhound, but based on his excellent 2nd here 3 starts back, when only just caught by very promising Betty Boo; he should be leading this and winning. Ran a quick 5.01 first section that day from box 4 and the move to box 2 should only really help. His corrected time that day was 30.15 and Tad Rusty only has to run up to that to win. If he doesn't win tonight he'll have to go in to the "can't back him/can bet against him" category.
The Meadows Greyhounds – Race 2 – Box 5 – Miss Martini
The Tina Womann trained Miss Martini is consistently leading all her races at Sandown but weakens in the run and usually gets run down. Suprisingly this is her first start her on a track which should suit her perfectly. Should lead from box 5 and at The Meadows weaker greyhounds can get home when they lead comfortably and that should be the case here.
Cannington Greyhounds – Race 2 – Box 1 – Carlson Bale
Carlson Bale is not the most genuine conveyance but should get the gun run here rom box 1. Doubt he can lead but only has to hold his line get a nice trail behind the leader and should prove too strong. Has had won his only start from this box in WA and did put 2 in a row togther here back in late February.
Free $50 Bet At Sportsbet
Remember if you like any of our Tips and want to get your punting account kick started, all our readers are able to take advantage of our Free $50 Bet offer for anyone that is able to open a new account with Sportsbet. Just open a new account at Sportsbet from any of our links and you can be betting and winning for free on us.
Don't Like Our Tips? Lay Them At Betfair
If you think our selections can't win, you can make money by betting against us, laying the selection at Betfair. Follow any of our Betfair links to open a Befair account now and get a Free$50 Bet to put our greyhound Tips to the test.
Australian Racing Greyhound Dog House (NTBBA – Never To Be Backed Again)
Me Boss (New South Wales)
Bikini Beach (Queensland)
Autumn Honey Bee (New South Wales)
Teaman Titch (Victoria)
Sculpted (South Australia)
Matching Outcome (Queensland)
Australian Racing Greyhound Kennel
Physical (Dapto, Bulli, Richmond)
Punk Appeal ( > 600m races)
Uno Express (Victoria)
Miss Amy Jade (Queensland)
Sardius (Victoria – short races / wide draws)
Lochinvar Polo (New South Wales)
Like Iron Mike (Horsham)
After Party (Victoria)
Miss Fluffy (Victoria)
Pure Inspiration (Victoria)
Similar Greyhound Racing News