Greyhound Racing Tips For Sunday 5th April 2009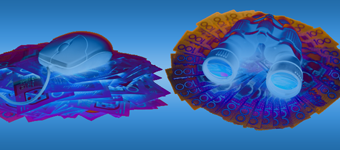 Welcome to Australian Racing Greyhound's free Greyhound Racing Tips for Sunday 5th April 2009 with Tips tonight from Sale (Victoria) and Port Pirie (South Australia).
After last nights uber-exciting greyhound racing in the Golden Easter Egg semi's, we come back down to earth today with moderate fields at both venues. And while last nigt was highly enjoyable it didn't completely translate to profitable, so we have plenty of work to do today.
Greyhound Racing tonight comes from just the two tracks, Sale (Victoria) and Port Pirie (South Australia).

Sale greyhounds race over the 440m, 520m and 650m distances. The 440m races start at the top of the back straight and are the best betting option, with 520m races starting on a corner and very few 650m races being run. The 440m races show a fairly normal distribution with boxes 1,2,7 and 8 all performing well. The 520m races are heavily biased to the two inside boxes, winning more than a third of all races over that distance.
Port Pirie races over the 412m, 516m and 728m journeys. Starting at the top of the home straight the 516m races are the best betting options, although a lack of depth in form is generally the biggest problem with all races at Port Pirie.
Sale Greyhounds – Race 4 – Box 2 – Pure Elle
Pure Elle is well boxed here in the 2 and has an excellent inside box draw record. Has had 4 starts here at Sale for 2 wins and a second and can improve dramatically on an oridnary last starts 6th and a last at The Meadows before that. Look for a huge improvement.
Sale Greyhounds – Race 7 – Box 2 – Kaygee
Pam Tabone rarely has a bad dog in her kennel and Kaygee has a good record of 8 wins and 11 placings from 28 starts with good wins at Bendigo, Warragul, Sale, Traralgon and at Sandown. Hasn't had a lot of luck at her past 3 starts, but is more than capable of jumping quickly and leading this field all the way to the post.
Sale Greyhounds – Race 8 – Box 1 – Carlinford Ron
Won very well in the heats of this race last week and from this same box. Carlinford Ron thenb went to Sandown on Wednesday coming from well back to run second over the 515m. Is ideally placed back here and boxed and it's difficult to see him getting beaten as long as he gets the sort of run he should.
Port Pirie Greyhounds – Race 6 – Box 6 – Regatta Bale
Regatta Bale was a hit and run winner in Victoria at The Meadows in February and has won 7 of his last 11 starts and has enough early pace to lead this field and win running away. The winner of 23 of his 61 starts with a further 18 placings, he stands out as a classy greyhound drawn in a reasonably weak race.
Port Pirie Greyhounds – Race 7 – Box 2 – Daddy Lassoo
Daddy Lassoo only has to produce his first up best of day winning run at Strathalbyn to bolt this race in. At his first SA run for trainer Col Haagmans, Daddy Lassoo ran 18.45 for the 319m trip at Strathalbyn from from box 7 and won by 6.75 lengths. That run was a vast improvement on his previous Victorian form and has since run 2nd here, 3rd at Port Augusta and 2nd at Strathalbyn. Only has to bring that form to Port Pirie today lead this 412m race and win.
Free $50 Bet At Sportsbet
Remember if you like any of our Tips and want to get your punting account kick started, all our readers are able to take advantage of our Free $50 Bet offer for anyone that is able to open a new account with Sportsbet. Just open a new account at Sportsbet from any of our links and you can be betting and winning for free on us.
Don't Like Our Tips? Lay Them At Betfair
If you think our selections can't win, you can make money by betting against us, laying the selection at Betfair. Follow any of our Betfair links to open a Befair account now and get a Free$50 Bet to put our greyhound Tips to the test.
Australian Racing Greyhound Kennel
Physical (Dapto, Bulli, Richmond)
Punk Appeal ( > 600m races)
Uno Express (Victoria)
Miss Amy Jade (Queensland)
Sardius (Victoria – short races / wide draws)
Lochinvar Polo (New South Wales)
Like Iron Mike (Horsham)
After Party (Victoria)
Miss Fluffy (Victoria)
Pure Inspiration (Victoria)
Australian Racing Greyhound Dog House (NTBBA – Never To Be Backed Again)
Me Boss (New South Wales)
Bikini Beach (Queensland)
Autumn Honey Bee (New South Wales)
Teaman Titch (Victoria)
Sculpted (South Australia)
Matching Outcome (Queensland)
More greyhound news