Greyhound Racing Tips For Monday 6th April 2009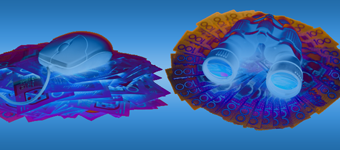 Welcome to Australian Racing Greyhound's free Greyhound Racing Tips for Monday 6th April 2009 with Tips tonight from Cranbourne (Victoria), Wentworth Park (New South Wales), Albion Park (Queensland) and Angle Park (New South Wales). Wentworth Parks meeting features 4 semi finals of the Group 3 2009 Multiquip Magic Maiden, which will be tricky to tips in, but we'll try and guide you right.
Just the 2 winners form 5 selections yesterday for a small .5 of a bet loss. Won't take much tonight to reel that back in.
With racing tonight from Cranbourne (Victoria), Wentworth Park (New South Wales), Albion Park (Queensland) and Angle Park (New South Wales), lets just recap the way those tracks play.

Cranbourne races over the 311m, 520m and 699m distances. Punters should stay away from the 311m races as a short run to the first corner cause unpredictable results and leaders usually win. Box 8 is a huge advantage in these races. The 520m distance runs more consistently and the track show a more normal distribution of the four "bookend" boxes performing best. The 699m races are run infrequently and usually contain one standout selection.
Wentworth Park went from being a very fair track to a leader biased track with the addition of "transition turns" to the corners in the mid 90's. Leaders have been advantaged ever since that track modification and consequently red box draws are small advantage over both the 520m and 720m distances now.
Albion Park was the first track in Australia to move to the finish-on lure system and it is definitely the better of the two Queensland TAB tracks. A lack of depth in a lot of races can cause upsets at Albion Park when favourites are over-rated or suffer interference. Tread warily when betting on the corner start 600m races; and the 700m races will often throw up odds-on favourites that have alot of weakness about them.
Angle Park is all about leading to the first corner, class dogs will knock up winning in South Australia as their is a definite lack of depth, even at higher grades. Again be wary of betting in 600m and 700m events at Angle Park as in many cases it is just the last throw of the dice for connections and there are very few genuine stayers.
Wentworth Park Greyhounds – Race 1 – Box 7 – Snell To Excell
Anthony Azzopardi has got Snell To Excell back in good form after some ordinary performances, and has put 2 wins back to back at Richmond form good inside box draws. Gets a run here tonight from box as reserve and really only has to run within a few lengths of his last 2 starts to bolt this in. Ordinary field and we have to take Snell To Excell and trust he will bring his recent form to Wenty.
Wentworth Park Greyhounds – Race 2 – Box 5 – Miss Swip
Miss Swip is back from WA, where she put some handy wins together over the longer journeys, including a last start 642m Cannington win in 37.04 leading all the way. Has started at this track and distance 10 times for 2 wins and 2 placings, an has a PB of 30.11 to go with it. Won't be at the front in the first 50m but only needs a clear run to cover them.
Wentworth Park Greyhounds – Race 3 – Box 2 – Sky Fly High
Sky Fly High is last starts free for all winner here last week over Dolphin Call and looks a moral lead this race from box 2 with 2 moderate beginners boxed either side. Has aPB of 29.92 here and has won 6 races with 5 minors from 21 starts. Is strong in the run on and only has to get hear the lead on the rail toi win this.
Multiquip Magic Maiden Semi Final 1 – Wentworth Park Greyhounds – Race 4 – Box 1 – Adhara Shine
Adhara Shine only ran an an even 5.54 first section in last weeks heats, but motored from there to be this weeks quickest qualifier for the Magic Maiden Semi Finals. May have been in a little trouble had she not drawn the red box here; but with the added advantage of the inside this Jeff Crawford trained daughter of Collision ~ Sutro Star looks too good for these.
Multiquip Magic Maiden Semi Final 2 – Wentworth Park Greyhounds – Race 5 – Box 1 – Murray Cod
Murray Cod was anything but dead in the water last week running 30.18, just getting collared by Tommy Cash (box 4) near the line. Has come up again with the red box for trainer Mark Bell and this burly son of Closing Argument ~ Miss Blue Blood surely must be learning the way from the rails alley. Tommy Cash has to again overcome an ordinary box.
Multiquip Magic Maiden Semi Final 3 – Wentworth Park Greyhounds – Race 6 – Box 1 – Gazmick Storm
Again the red box looks to hold the key to this Magic Maiden Semi Final and the Marie Burton trained Gazmick Storm looks the winner in this third semi final. Only ran 5.60 early here last week before finishing well for a 6.75 length 30.33 win. This son of Vapour Whirl ~ Sophia Lee will have to push through around the corner but has ability to offset and ordinary start and should get clear at some point in the race.
Multiquip Magic Maiden Semi Final 3 – Wentworth Park Greyhounds – Race 7 – Box 3 – Dyna Blade
Look for huge improvement here tonight from the Brendan Wheeler trained Dyna Blade. This son of Pure Octane ~ Virginia Allen is bred along very good lines and wasn't disgarced here last week form box 2. Ran a slow 5.68 early before finishing second running a moderate 30.85. LOts of pace outside in this race but the Reg Kay trained Kay Size was all over the track last week and with trouble likely on the corner Dyna Blade will be well placed to take advantage and rail through to the lead.
Wentworth Park Greyhounds – Race 8 – Box 1 – Forty Twenty
The Johnny Heard trained equal Richmond 717m Track Record holder come off a short break for a very good 618m win last start. Was a super impressive Wentworth Park 720m debut winner running 42.35 before unbeleivably finding enough trouble in a field of 5 to finish 4th at his next run. Way too good for that to happen again and just jump on and enjoy the ride.
Wentworth Park Greyhounds – Race 9 – Box 7 – Take The Kitty
Take The Kitty was as impressive as could be here last week, overcoming a poor start to win running away in the best of the night 30.09. Looks to have a promising future and the Warren Harper trained runner was a good all the way the start before at Gosford running a flying 29.76. Has only won 4 from 13 but looks like it is all coming together now.
Wentworth Park Greyhounds – Race 9 – Box 1 – Jane Reaction
The Lindsay Aker's trained Jane Reaction was caught by the promising Take The Kitty here last week from box 4 and should lead again here form box 1. With not a lot of early speed engaged here Jane Reaction should be able to build a nice enough break to hold on down to the line. Still managed to run 30.23 getting beaten here last week, so should be able to go well enough to secure this more than handy race tonight.
Cranbourne Greyhounds – Race 8 – Box 1 – Drill 'Em
On anothr ordinary race card, jock full of 311m races, we'll have to wait until Race 8 for our 1 bet at Cranbounre and the Dave Knocker trained Drill 'Em has started twice from box 1 for a win and a 2nd, including a 30.21 effort here at Cranbourne leading almost all the way. Hasn't shown a lot of early toe lately but hasn't been very lucky with box draws either. The move to the red box should help Drill 'Em improve dramatically here tonight and take this race out.
Albion Park – Race 4 – Box 8 – Zingara
The Mike Stephenson trained Zingara has enough pace to cross this field and wasn't disgraced running 5th here last week from box 2. Had previously won 2 in a row here running 23.49 and 30.44. Has won 6 from 29 starts and should be right in this.
Albion Park – Race 5 – Box 8 – Elma Fud
The unlikely name Elma Fud won a free for all here Thursday night using box 2 to advantage and has now won 6 of 9 starts at this track and distance. The Christine Robartson trained greyhound was again our selection last week, and ran well for us scoring in 30.34. Has a PB of 30.09 and winning form is good form.
Albion Park – Race 6 – Box 3 – Royston Renegade
The Peter Roy trained Royston Renegade won very well here 2 starts ago to put 2 wins back to back here and to go unbeaten over the Albion Park 600m. Wasn't disgraced last Thursday getting beaten a 1.5 lengths in to 2nd and meets a similar field here tonight. With 3 starts for 2 wins and close 2nd here at this distance, he looks to good again.
Angle Park – Race 3 – Box 1 – Amber's Ace
Amber's Ace looks a little more than handy and scored a 30.22 win here last start and a 30.16 win here 3 starts ago. Both those wins came form racing at or near the lead and Amber's Ace has a good record now of 5 starts for 2 wins and a 2nd. Should be able to lead again from the inside box and looks too good for these.
Angle Park – Race 6 – Box 7 – Classic Icon
Classic Icon has led all the way at 2 of his past 3 starts from box 1 at Gawler and box 7 here running 30.22. Has enough early pace to do the same again tonight and looks way too good for these.
Angle Park – Race 7 – Box 4 – Humming Brock
Humming Brock is another Angle Park runner who looks like he should be able to lead all the way. A good beginner who has won 2 of his last 3 here leading from boxes 4 and 3 and running a flyign 29.86 best of night last start. Has the ability to overcome the poor box draw.
Don't Like Our Tips? Lay Them At Betfair
If you think our selections can't win, you can make money by betting against us, laying the selection at Betfair. Follow any of our Betfair links to open a Befair account now and get a Free$50 Bet to put our greyhound Tips to the test.
Australian Racing Greyhound Kennel
Physical (Dapto, Bulli, Richmond)
Punk Appeal ( > 600m races)
Uno Express (Victoria)
Miss Amy Jade (Queensland)
Sardius (Victoria – short races / wide draws)
Lochinvar Polo (New South Wales)
Like Iron Mike (Horsham)
After Party (Victoria)
Miss Fluffy (Victoria)
Pure Inspiration (Victoria)
Australian Racing Greyhound Dog House (NTBBA – Never To Be Backed Again)
Me Boss (New South Wales)
Bikini Beach (Queensland)
Autumn Honey Bee (New South Wales)
Teaman Titch (Victoria)
Sculpted (South Australia)
Matching Outcome (Queensland)
Similar Greyhound Racing News