Greyhound Racing Tips For Monday 30th March 2009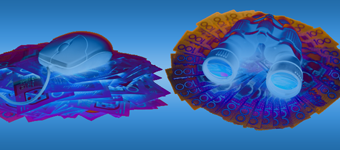 Welcome to Australian Racing Greyhound's free Greyhound Racing Tips for Monday 30th March 2009 with Tips tonight from Cranbourne (Victoria), Wentworth Park (New South Wales), Albion Park (Queensland) and Angle Park (New South Wales).
Yesterday's racing predicatbly threw up some rough results in the Group 3 2009 Multiquip Magic Maiden but we managed to find 6 winners from our 17 selections and returned a very nice profit to put us back in the black with our best paying bookmaker Betfair.
Again we nailed our Lay of the night selection with Aston Volante following the script to perfection and getting beaten at $1.80. With the winner paying in excess of $19.00, again we remind our followers to either lay the greyhound nominated as the lay of the night at Betfair or do some homework and go wide to find the winner and the excotics. That takes our lay of the night selections record to an amazing 90% strike rate.

With racing tonight from Cranbourne (Victoria), Wentworth Park (New South Wales), Albion Park (Queensland) and Angle Park (New South Wales), lets just recap the way those tracks play.
Cranbourne races over the 311m, 520m and 699m distances. Punters should stay away from the 311m races as a short run to the first corner cause unpredictable results and leaders usually win. Box 8 is a huge advantage in these races. The 520m distance runs more consistently and the track show a more normal distribution of the four "bookend" boxes performing best. The 699m races are run infrequently and usually contain one standout selection.
Wentworth Park went from being a very fair track to a leader biased track with the addition of "transition turns" to the corners in the mid 90's. Leaders have been advantaged ever since that track modification and consequently red box draws are small advantage over both the 520m and 720m distances now.
Albion Park was the first track in Australia to move to the finish-on lure system and it is definitely the better of the two Queensland TAB tracks. A lack of depth in a lot of races can cause upsets at Albion Park when favourites are over-rated or suffer interference. Tread warily when betting on the corner start 600m races; and the 700m races will often throw up odds-on favourites that have alot of weakness about them.
Angle Park is all about leading to the first corner, class dogs will knock up winning in South Australia as their is a definite lack of depth, even at higher grades. Again be wary of betting in 600m and 700m events at Angle Park as in many cases it is just the last throw of the dice for connections and there are very few genuine stayers.
Cranbourne Greyhounds
There will be no tips tonight from Cranbourne with 8 of the 12 race card comprised of unpredictable 311m races, and of the 4 520m races, there is 1 maiden and the other 3 5th grades are incredibly weak and full of inconsistent chasers.
Wentworth Park Greyhounds – Race 3 – Box 2 – Disorderly
Queensland visitor Disopderly flew around Lismore last Tuesday night clocking a best of night 30.20 from this same box. This Neil Falls trained greyhound has had 5 starts here previously for 1 30.26 win and 1 3rd placing. That winning run will be good enough to take this race out with a slow beginner drawn to his right ensuring he gets enough room to move early.
Wentworth Park Greyhounds – Race 4 – Box 4 – Montivideo
The Peter Rodgers trained Mintivideo has the pace to lead this race and with several slow beginners drawn here, this daughter of Primo Uno ~ Glimmering Black might just steal this race at big odds. Has had 3 starts here an been unable to lead at each, which is where she needs to be. Looks well drawn to ping the lids tonight and wasn't disgraced in a rough race 2 starts ago at Gosford, where she and Lochinvar Polo caused each other more than enough trouble.
Wentworth Park Greyhounds – Race 6 – Box 8 – Emo Appeal
The John Harris trained Emo Appeal went whoosh here last week and managed a best of night 29.98 win by 7.25 lengths. Any greyhound sthat can break the 30 sec barrier has obvious ability and he has to contend with the 8 box here, this son of Monsters Inc ~ Twinkle Appeal has a good record here of 5 starts for 2 wins and 2 placings and has nopw put 2 wins back to back here, winning from box 8 at the prior starts. Winning form is good form, stick with him.
Wentworth Park Greyhounds – Race 7 – Box 3 – Tearaway Tanya
Tearaway Tanya is a member of our Australian Racing Greyhound Kennel and has won well in the past for us. She ran secons here 2 starts back when we were on her and she was unable to lead and then had no luck at Gosford. Prior to that she won very well on debut here running 30.26 leading all the way from box 2. Gets her chance to reproduce her first up effort here.
Wentworth Park Greyhounds – Race 9 – Box 1 – Take The Kitty
The Warren Harper trained Take The Kitty was a good all the way last start winner at Gosford and starts here from box 2 running a flying 29.73. Jumps from box 1 tonight and despite having only won 3 of 12 with 7 placings, she looks to be putting it all together now and should just bolt this in.
Wentworth Park Greyhounds – Race 10 – Box 1 – Spring Lanore
Despite having won only 2 of 11 race starts, Spring Lanore was in the Group 1 Golden Easter Egg nominations but did not secure a run. Connections are either dreaming or have a good opinion of this daughter of Brett Lee ~ Knockabout Betty. Has put 2 good runs back to back at Dapto leading all the way in 30.26 and then being beaten just a neck in 30.08 by Single Impact when having to do all the chasing. Has enough early pace to be prominent at Wentworth Park debut and box 1 is a huge advantage.
Albion Park Greyhounds – Race 5 – Box 3 – Whata Surf
This Christine Robartson trained son of Surf Lorian ~ New Guess had won 3 of 5 starts at Ipswich running second on another occassion, and again caused himself most of his trouble through his own inexperience here last week by missing the start and then having to work through the field to finish just behind the first 2 greyhounds. That's 2 unlucky run in a row at Albion Park but the move to box 3, closer to the rail where he wants to be should help.
Albion Park Greyhounds – Race 6 – Box 2 – Lots Of Moolah
Flew around Albion Park last Thursday night running 29.76 and winning by 3.25 lengths. That was first run since returning from Victoria and this race looks even easier. Should jump to the front and lead all the way tonight.
Albion Park Greyhounds – Race 7 – Box 5 – Pop Culture
Was pretty unlucky here last week going down a short margin in a moderate 30.52 after leading. Just duffed the start a little last wek and that cost him the 2 tenths he needed to win. Should put himself safely in to the race agin tonight and justb has to begin on terms to lead again.
Angle Park Greyhounds – Race 5 – Box 3 – Phils Pride
Gets his chance here from box 3 with 2 slow beginners drawn his inside. Has a good record from this box and with all the stronger chances drawn toward the outside, there's bound to be trouble back in the run. Has the pace to lead the inside 2 to the corner and that should be all it will take to secure a comanding lead.
Free $50 Bet At Sportsbet
Remember if you like any of our Tips and want to get your punting account kick started, all our readers are able to take advantage of our Free $50 Bet offer for anyone that is able to open a new account with Sportsbet. Just open a new account at Sportsbet from any of our links and you can be betting and winning for free on us.
Don't Like Our Tips? Lay Them At Betfair
If you think our selections can't win, you can make money by betting against us, laying the selection at Betfair. Follow any of our Betfair links to open a Befair account now and get a Free$50 Bet to put our greyhound Tips to the test.
Australian Racing Greyhound Dog House (NTBBA – Never To Be Backed Again)
Me Boss (New South Wales)
Bikini Beach (Queensland)
Autumn Honey Bee (New South Wales)
Teaman Titch (Victoria)
Sculpted (South Australia)
Matching Outcome (Queensland)
Australian Racing Greyhound Kennel (Follow Up On Them Next Start)
Physical (Dapto, Bulli, Richmond)
Punk Appeal ( > 600m races)
Uno Express (Victoria)
Miss Amy Jade (Queensland)
Tearaway Tanya (New South Wales)
Sardius (Victoria – short races / wide draws)
Lochinvar Polo (New South Wales)
Like Iron Mike (Horsham)
After Party (Victoria)
Miss Fluffy (Victoria)
More greyhound news