Greyhound Racing Tips For Tuesday 31st March 2009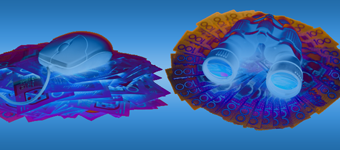 Welcome to Australian Racing Greyhound's free Greyhound Racing Tips for Tuesday 31st March 2009 with Tips tonight from Albion Park (Queensland), Gosford (New South Wales), Lismore (New South Wales), Warragul (Victoria) and Mandurah (West Australia).
Just the 4 winners yesterday, and for the first time Sportsbet was our best result losing less than 1 bet on the night. After last night's racing Tearaway Tanya comes out of the Australian Racing Greyhound Kennel as she is not beginning as she was and that's her biggest asset. What for her to return after a short beak.
There was no lay of the night declared as we couldn't identify a suitable odds-on favourite that looked vulnerable enough.

With racing tonight from Albion Park (Queensland), Gosford (New South Wales), Lismore (New South Wales), Warragul (Victoria) and Mandurah (West Australia), lets review our track advice for those tracks.
Albion Park was the first track in Australia to move to the finish-on lure system and it is definitely the better of the two Queensland TAB tracks. A lack of depth in a lot of races can cause upsets at Albion Park when favourites are over-rated or suffer interference. Tread warily when betting on the corner start 600m races; and the 700m races will often throw up odds-on favourites that have alot of weakness about them. The 395m races are out and go affairs that, like all corner starts, are hazards to your punting dollar.
Gosford was rebuilt in the 90's to replicate the Angle park track layout and that's exactly what they got. A leader biased track that favours the inside boxes over all distances. The 400m races shjould ber avoided where possible as they are a corner start dominated by intereference. The 515m start is heavily biased to ward the insde four boxes (just like Angle Park) due to the short run to the corner and the fact the boxes are a long way off the track. The 600m starts again favour the inside four boxes and as a corner start punters need to identify leaders or good field dogs. There are very few races run over the 731m distance.
Lismore is almost circular in shape and consequently has two corner starts over the 420m and 635m starts, with box 1 heavily favoured over 420m and box 2 an absolute standout advantage over the 635m. The 520m start advantages the two inside boxes with box 8 next in preference. Again very few 722m races are held but the two inside boxes are advantaged due to the fact that it is very hard to make ground out wide and railers with early pace are advantaged over all distances.
Warragul race over only two distances, the 424m and the 699m journeys. The track is a leader biased track that strongly favours the red box runners over the 424m trip with more than 20% of winners exiting that box. Often plagued by interference in the curving back straight and entering the corner, the eight box is the next best as it is drawn to miss most of the trouble. There are very few races run over the 699m.
Mandurah can be a punters graveyard, the 492m distance, 647m distance and the 302m distances are corner starts and even the 405m start is only a short run before the corner. Good beginners are decidedly advantaged as are the red boxes over all 3 shorter distances.
Warragul Greyhounds – Race 7 – Box 7 – Hello Bucks
Hello Bucks has had 7 starts for 4 wins and a placing, with 3 of the wins at Sale and 1 at Traralgon. Ran a best of night over the 298 at Traralgon last start and already has a win of likely favourite Shockmount drawn in box 6. Another Elite State with plenty of early toe. Should go close despite wide draw.
Warragul Greyhounds – Race 8 – Box 1 – Burra Bye
Speedy Burra Bye finished third in the Healesville Cup and then did the job for us at Warragul back on the 10th March from box 2. She followed that up with another win at Warragul, and a good win at Cranbourne. Forgive last start at Geelong, on the weekend and with the good record of 8 wins from 15 starts with 4 placings, this daughter of Carnage ~ Burra Lass looks likely to add to her current unbeaten record here from 2 starts.
Warragul Greyhounds – Race 12 – Box 6 – Burra Lane
Burra Bye's litter sister Burra Lane look to have inherited much of Burra Bye's speed and early toe and has racked up a good record of runs at Healesville of 5 starts for 3 wins and 2 seconds. Failed at only run here but deserves another chance and looks the likely leader.
Gosford Greyhounds – Race 5 – Box 8 – Cool Westend
We passed over Cool Westend here last week and paid the price as Forty Twenty's litter sister went bang from the outset and led all the way running a more than handy 35.13. That took her Gosford 600m record to 2 starts for a win and a 2nd and although she failed last start at Wentworth Park over the 720m when never in the hunt, back here at Gosford Cool Westend looks the best of good things.
Gosford Greyhounds – Race 8 – Box 1 – Houdini Lad
Houdini Lad has finished down the track in the past 2 starts behind Miss Elly Mint in track record times. Hasn't won over this longer distance but should appreciate the drop in class and the slower beginners and lead this race a long way from box 1. Will get the staggers, the last 100m but could well steal this at good odds.
Gosford Greyhounds – Race 10 – Box 1 – Go Wild Genius
The Beverley Sweeny trained Go Wild Genius won his only race in 12 starts from this box and finds himself in a very moderate race and well boxed for this. Has the ability to lead and head off likely favourite Always Quoted form box 2. Well be good odds and isn't the worst.
Lismore Greyhounds – Race 7 – Box 2 – Cosmic Rumble
The Steve Kavanagh owned and trained Cosmic Rumble was ultra impresive leading all the way last week in a best of night 30.05 from this same box. That was his 3rd win in a row after wins here and at Casino. Can't see anything here stopping him from leading and once that happens the race is over.
Albion Park Greyhounds – Race 5 – Box 1 – Rylee's Road
The Greg Stella trained Rylee's Road has won and runa second at his past 2 starts up the straight at Capalaba and has a good record of 4 wins and 2 placings from 9 starts. Don't like betting in these 395 m races but you don't win strack track races without good box speed and that coupled with red box should be enough for Rylee's Road tonight.
Don't Like Our Tips? Lay Them At Betfair
If you think our selections can't win, you can make money by betting against us, laying the selection at Betfair. Follow any of our Betfair links to open a Befair account now and get a Free$50 Bet to put our greyhound Tips to the test.
Australian Racing Greyhound Dog House (NTBBA – Never To Be Backed Again)
Me Boss (New South Wales)
Bikini Beach (Queensland)
Autumn Honey Bee (New South Wales)
Teaman Titch (Victoria)
Sculpted (South Australia)
Matching Outcome (Queensland)
Australian Racing Greyhound Kennel (Follow Up On Them Next Start)
Physical (Dapto, Bulli, Richmond)
Punk Appeal ( > 600m races)
Uno Express (Victoria)
Miss Amy Jade (Queensland)
Sardius (Victoria – short races / wide draws)
Lochinvar Polo (New South Wales)
Like Iron Mike (Horsham)
After Party (Victoria)
Miss Fluffy (Victoria)
Similar Greyhound Racing News