Greyhound Racing Tips For Wednesday 1st April 2009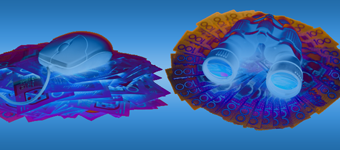 Welcome to Australian Racing Greyhound's free Greyhound Racing Tips for Wednesday 1st April 2009 with Tips tonight from Ballarat (Victoria), Warrnambool (Victoria), The Gardens (New South Wales), Ipswich (Queensland), and Cannington (West Australia).
Just the 2 winners yesterday, and if Bob Geldof and The Boomtown Rats had've been greyhound punters they wouldn't have needed a mass murder as inspiration for their song, and it would've been called "I Don't Like Tuesdays".
There was no Lay of the night declared as we couldn't identify a suitable odds-on favourite that looked vulnerable enough.

With racing tonight from Albion Park (Queensland), Gosford (New South Wales), Lismore (New South Wales), Warragul (Victoria) and Mandurah (West Australia), lets review our track advice for those tracks.
Ballarat is one of the fairest one turn tracks in the country and in general punters can bet with confidence over all distances, although inside boxes are slightly favoured and the 8 box races well off the 450m start. The track suits both speedy and strong greyhounds.
Warrnambool was redeveloped in 2008 to remove much of the bias and interference that occured on the old "egg" shaped track. Unfortunately while inteference has been reduced, "transition turns" have turned the track in to a leader biased procession. In almost all races the winner comes from the greyhound in front about 50m from the boxes. Only strong railing greyhounds can make ground from behind and wide runners are decidedly disadvantaged. The red box is favoured over all distances.
The Gardens is one of New South Wales' newest tracks and now the sole home of the NSW NCA. The track strongly favours early speed dogs but the 413m races should be avoided at all costs as they are decided more by interference than ability.The 515m races are worth betting on but the inside 3 boxes are all favoured and even good dogs will find it hard to cross from wide draws. The 600m trip, being a corner, start can often pose a difficult greyhound betting option and the inside box is a huge advantage. Few races are run of the 715m journey.
Ipswich can be a punters graveyard and as a general rule punters avoid investing in the 431m races unless you are laying them on Betfair, as the corner starts throws up many unlikely winners and lots of interference. If you must bet on these races, box 1 wins almost twice as many races as every other box with the exception of the second best box, box 2. The 520m races are a little more even, but have a decided bias toward the four inside boxes due to the short run to the corner and even class greyhounds find it hard to win from wide boxes. The 630m races are another corner start.
Cannington is one of the better two tracks which does tend to give greyhounds off the speed a chance to run on. Both the 530m, and 642m distances favour the inside boxes and the 1 box has a slight advantage over the 715m distance. The 297m races,starting at the top of the back straight, runs reasonably fairly, although box 1 is an advantage. The four inside boxes are advantaged over the 530m, the three inside boxes over the 642m and the 715m races reasonably evenly.
Warrnambool Greyhounds – Race 3 – Box 3 – Uno Express
Uno Express is trained by Kevin Mugavin and is a member of our Australian Racing Gryehound Kennel. A winner of 4 of 8 starts with 1 placings and a recent Horsham 5th grade heat and final winner. Would be better suited drawn wider, but will want to lead anyway to win.
Warrnambool Greyhounds – Race 6 – Box 2 – Roman Bale
We hate to do this to you but for the fourth time we have to be on lucky for Roman Bale here from box 2. After a few unsuccesful attempts in metro grades Roman Bale should appreciate the huge drop in grade here and drawing the inside is an advantage as Roman Bale will try and move left at the start.
Warrnambool Greyhounds – Race 11 – Box 7 – Vanilla Slice
Vanilla Slice has only won 2 races from 23 starts but did record an all the way victory here over the 390m from this box and only other win was from box 8. With the slow beginning reserve getting a run from box 8, Vanilla Slice should be able to lead and is a different greyhound when able to be in clear unpressured running.
Ballarat Greyhounds – Race 6 – Box 7 – Stagger Inn
Has won 4 of his last 5 starts, 3 at Healesville and 1 at Warrnambool. Has form around promising Miss Fluffy, and has plenty of early pace. Should be able to lead and prove to good.
Ballarat Greyhounds – Race 7 – Box 7 – Uncle Chris
The Darren Mcdonald trained Uncle Chris was a good last start Bendigo winner, running 31.35 and leading most of the way from this same box. Scratchings improve his chances here and should have no trouble securing a run to go after likely early leader Dodgee Tom.
Ballarat Greyhounds – Race 8 – Box 4 – Parracryl
The Wayne Vassallo traine Parracryl is capable of very quicktimes on his night and won brialliantly at Geelong last week from box 8 running 25.55. SWill be aided by the scratching to his inside and will have to be as Taipan Bale is sitting up in box 2. Taipan Bale had been a little out of form recently but put it all togethr last start at Bendigo running 23.97. That said Taipan Bale will start very short and on his night Parracryl is every bit as as quick. Go with Parracryl at odds.
Ballarat Greyhounds – Race 11 – Box 4 – Just Lucy Ann
Open race but Just Lucy Ann has a decided advantage here, having drawn the red box and in a failry ordinary race looks the likely leader. Just Lucy Ann won just her second race start at Horsham 2 starts ago but managed to run 27.25 best of day in doing so. In her last 4 starts she has drawn the red box 3 times and used it to its fullest, winning 1 and running a second on another occassion; but has raced handy at each attempt. Based on the all the way 27.25 Horsham win, she should be winning this.
The Gardens Greyhounds – Race 2 – Box 4 – Richie's Dream
The peter Honnery trained Richie's Dream has been around the placings at 4 of his past 5 starts and was a good last start 3rd here working from back in the field. Is down in grade where and did win his 1 and only race from 7 starts be leading throughout. Just needs to step with them to be a good chance at odds.
The Gardens Greyhounds – Race 5 – Box 1 – Cyrus Tokaam
The Helen and Tom Pullman trained greyhounds have grown a leg since they likeable couple took over Keinbah trial track and Cyrus Tokaam is no exception. Dissapointing at his last 2 starts, he won here in 30.25 from this box leading practically all the way. Will start good odds here and is a huge chance from the box, where he has started 12 times for 5 wins and 4 placings.
The Gardens Greyhounds – Race 9 – Box 8 – La Voca
The John Sweet trained La Voca scored a handy all the way win here 2 starts back from box 4 running 30.03 in the process. Hasn't missed place in 5 runs and can ping the lids and offset this wide box draw and steal this race.
Ipswich Greyhounds – Race 3 – Box 6 – Gnaraloo
hHate betting in these 431m races, but the Mal Dawson trained Gnaraloo is a classy greyhound at her best who was an impressive last start Albion Park winner from box 2 running 30.15 winning by 4.5 lengths. Has won 12 of 30 starts with 7 placings and although never starting from these boxes has won 3 of 8 at Ipswich. has the class to offset the 6 box and win this.
Ipswich Greyhounds – Race 8 – Box 1 – Self Inflicted
The Tom Noble trained Self Inflicted got blown away by Azakhan 2 starts ago here and then failed last start from box 7. The move to box 1 is abig help and Self Inflicted won from this box 3 starts ago at Albion Park. Should use the box to advantage tonight.
Ipswich Greyhounds – Race 10 – Box 3 – Aldamo
Used the box to perfection here last week from box 1 when hunting up and shouldering his way through on the corner to go on and win his 2nd race from 3 starts, all of them here at Ipswich. Sghould know his way around the track by now and should be capable of offsetting the 3 box and pushing his way in to the race in the small field.
Cannington Greyhounds – Race 2 – Box 7 – Cloverlea Road
Ran 4 seconds in row when starting his career and has since posted 3 wins in a row, all here, in 30.79, 30.76 and 30.83. By Brett Lee ~ Thai Again Cloverlea Road is a litter brother to Tian Hao Lee, Tian Hao Miss, Magnifique and Brislane. Clearly has some of the family speed and is graded to win again.
Free $50 Bet At Sportsbet
Remember if you like any of our Tips and want to get your punting account kick started, all our readers are able to take advantage of our Free $50 Bet offer for anyone that is able to open a new account with Sportsbet. Just open a new account at Sportsbet from any of our links and you can be betting and winning for free on us.
Don't Like Our Tips? Lay Them At Betfair
If you think our selections can't win, you can make money by betting against us, laying the selection at Betfair. Follow any of our Betfair links to open a Befair account now and get a Free$50 Bet to put our greyhound Tips to the test.
Australian Racing Greyhound Dog House (NTBBA – Never To Be Backed Again)
Me Boss (New South Wales)
Bikini Beach (Queensland)
Autumn Honey Bee (New South Wales)
Teaman Titch (Victoria)
Sculpted (South Australia)
Matching Outcome (Queensland)
Australian Racing Greyhound Kennel (Follow Up On Them Next Start)
Physical (Dapto, Bulli, Richmond)
Punk Appeal ( > 600m races)
Uno Express (Victoria)
Miss Amy Jade (Queensland)
Sardius (Victoria – short races / wide draws)
Lochinvar Polo (New South Wales)
Like Iron Mike (Horsham)
After Party (Victoria)
Miss Fluffy (Victoria)
Similar Greyhound Racing News