Greyhound Racing Tips For Wednesday 6th May 2009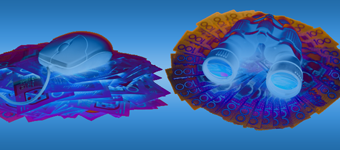 Welcome to Australian Racing Greyhound's free Greyhound Racing Tips for Wednesday 6th May 2009 with Tips tonight from Ballarat (Victoria), Warrnambool (Victoria), The Gardens (New South Wales), Rockhampton (Queensland), and Cannington (West Australia).
Warrnambool takes centre stage tonight with the finals of the Group 2 Warrnambool Classic plus just the final of the Group 2 Warrnambool Cup. El Galo is attempting to become only the second greyhound ever to earn more than $500,000 in prizemoney against one of the best country cups fields assembled for some time. If he is to do it, he'll do it tough starting from box 4 with plenty of pace underneath him and Taipan Bale to his immediate outside.
El Galo proved last week the "new" track suits his style of racing even better than the "old", which he won on last year. It went almost unnoticed because of Remo Rubik's 25.08 track record, but in the heats last week El Galo set new first split record figures of 6.43. We'll get to the Cup later in the tips and also try to help you find the winner of the Warrnambool Classic.

With tonight's racing coming Ballarat (Victoria), Warrnambool (Victoria), The Gardens (New South Wales), Rockhampton (Queensland), and Cannington (West Australia), lets be quite honest. There is no way on earth we are going to try and steer you into winners at Rockhampton tonight. While it will be a curiousity to see the racing there as a tab meeting, that's where it ends. If you have a healthy respect for your money, put a pen through the whole meeting.
So with one track out of the way, lets review our betting advice for those tracks left to bet on.
Ballarat is one of the fairest one turn tracks in the country and in general punters can bet with confidence over all distances, although inside boxes are slightly favoured and the 8 box races well off the 450m start. The track suits both speedy and strong greyhounds.
Warrnambool was redeveloped in 2008 to remove much of the bias and interference that occured on the old "egg" shaped track. Unfortunately while inteference has been reduced, "transition turns" have turned the track in to a leader biased procession. In almost all races the winner comes from the greyhound in front about 50m from the boxes. Only strong railing greyhounds can make ground from behind and wide runners are decidedly disadvantaged. The red box is favoured over all distances.
The Gardens is one of New South Wales' newest tracks and now the sole home of the NSW NCA. The track strongly favours early speed dogs but the 413m races should be avoided at all costs as they are decided more by interference than ability.The 515m races are worth betting on but the inside 3 boxes are all favoured and even good dogs will find it hard to cross from wide draws. The 600m trip, being a corner, start can often pose a difficult greyhound betting option and the inside box is a huge advantage. Few races are run over the 715m journey.
Cannington is one of the better two tracks which does tend to give greyhounds off the speed a chance to run on. Both the 530m, and 642m distances favour the inside boxes and the 1 box has a slight advantage over the 715m distance. The 297m races,starting at the top of the back straight, runs reasonably fairly, although box 1 is an advantage. The four inside boxes are advantaged over the 530m, the three inside boxes over the 642m and the 715m races reasonably evenly.
Warrnambool Greyhounds – Race 3 – Box 1 – Puzzle Ben
Based on Puzzle Ben's only 2 runs from box he looks a good risk in the event with several of the favoured chances drawing poorly and others too inconsistent. He has managed a 1st and a 2nd from this box for a 25.74 win at Ballarat and a fair 2nd here behind talented Jay Bartel. Trained locally and sure to have plenty of local knowledge will go around big odds and has more chance than most.
Warrnambool Greyhounds – Race 4 – Box 5 – Rhyme Thyme
This Graeme Long trained runner is in a class of his own in with this lot, having won his last 5 starts in a row at Wangaratta, Bendigo, The Meadows and Ballarat. First start here but won over 650 at Wangaratta and has beaten some handy types recently. Has a fair bit of early pace and with an vacant box to his outside, should get every chance.
Warrnambool Greyhounds – Race 5 – Box 6 – Hybrid Theory
The Chris Darmanin trained Hybrid Theory didn't have much choice but to run second last week behind Gardam Prince from a poor drawn and finding plenty of trouble. Resumed form a lengthy spell with a more than impressive Warragul win prior to that and is a very high class bitch. Many seem to be jumping off here here and but she trialled at Warrnambool prior to the Cup Heats, running brilliant times. Has super speed from the boxes and can offset the wide box.
Group 2 Warrnambool Cup – Warrnambool Greyhounds – Race 6 – Box 4 – El Galo
Hanify's Impact would have been some chance here tonight but if rumours are correct she is currently at some point in the seasonal cycle and as such we need to give her a wide berth.
Gardam Prince has been given every chance by drawing box 1 where his is undefeated from and has won 12 from 13 starts but only ran 6.51 early last week despite a trial on the track prior.
Remo Rubik from box 3 set the same early split and went on with it running a new track record of 25.08 but will have to lead again to run a similar time and that looks unlikely with the new first split record holder, El Galo boxed outside him.
El Galo ran a sensational 6.43 early last week and that just leads this field by a clear length giving him th echance to take the running. But if he even slight touches the dogs inside him Tapian Bale is boxed outside and equally capable of rattling off brilliant splits and could apply pressure.
Tapian Bale missed it a conservative 3 lengths last week and still managed to get up for 2nd after doing a heap of work.
Outside Taipan Bale is one of our favourite greyhounds Fidel Bale. This youngster couldn't match El Galo's brilliance last week but if there is any interference, he's the greyhound you want to be on.
Doubt Fedex will reproduce last weeks good form and 2 weeks in a row and his relative tardiness early is a real handicap on this track.
Dancing Lights get every chance from box 8, having never been beaten from out there but led and got run down last week on a leader biased track. Would have to lead clearly to sneak home here.
One of the toughest and most exciting country cups seen for a long long time, despite the low nominations. Very tough race as it could play out many different ways. Have to stick with the proven early pace on this leaders track.
1st – El Galo, 2nd – Tapian Bale, 3rd – Fidel Bale
Group 2 Warrnambool Classic – Warrnambool Greyhounds – Race 8 – Box 8 – Kafelnikov
Despite the fact that none of these could break 25.40 on a track record track, one of these eight will be gifted $60,000 after the race. Don't expect any of these other than perhaps Kafelnikov to actually go on and become anything of note. In fact this race has proven to be a bit of a donation in recent times with none of the last few winners going on to achieve much at all. That said, someone has to win it and it will definitely go to the greyhound that leads form the boxes. Kafelnikov is the most consistent runner in this race and has enough early pace to lead from box 8. Has won 3 of his last 4 starts here and at Geelong. Looks the classiest runner in this field by far and should win easily.
Ballarat Greyhounds – Race 4 – Box 8 – Captain Milo
Lets hope Captain Milo can get us the choccy's here. A wide box is generally a good thing for son of Primo Uno and and as a general rule Mark Delbridge's greyhounds jump to the left. So Shiraz Law in box 7 should give Captain Milo, from box 8, enough room to get a Kenworth started in the right direction. Captain Milo did win a qualy here in a pedestrian 26.10 before winning that final in 25.82. Looks to have above average ability and has a perfect draw.
Ballarat Greyhounds – Race 5 – Box 4 – Arapilies
Darren McDonald's Arapilies has graduated well from the Bendigo Goldrush Maiden Series and gone on with it winning well at Geelong in 25.92 and then 25.69. Led all the way at both those starts and does have to overcome the 4 box but does have enough early pace to do that tonight. Has won 4 form 5 overall with the only failure coming in the Maiden Series final. Looks well placed here and too good for these.
Ballarat Greyhounds – Race 7 – Box 8 – Pharoah King
Pharoah King is a highly talented greyhound that wasn't disgraced behind Hanify's Impact last week in the Warrnambool Cup Heats running 2nd most of the way before fading for 4th. Has won 3 from 6 starts here and gets an ideal draw with a PB of 25.38. Just has to push up early and will blow this field away.
Ballarat Greyhounds – Race 8 – Box 8 – Black Houdini
The Darren McDonald appreciation 5th grade here with the Cranbourne trainer starting 2 greyhounds, who on face value have all the chance in the world to quinella the race. Going for Black Houdini from box who smashed them in the heats leading all the way from box 4 running 8.63 early and 25.37 best of night overall. Has started 9 times from boxes 7 or 8 and for 6 wins and 1 placing. Should just be way too good.
Ballarat Greyhounds – Race 9 – Box 2 – One More Ruby
This will make it a D Mac treble. One More Ruby is perhaps not quite as talented as the two other runners, but did graduate from the Bendigo Maiden Series and did win a Geelong 5th grade heat before getting beaten in the final by Arapilies. At both her 2 wins from 5 starts she has led all the way, so we'll know very quickly if we're good here. If she leads, she wins.
The Gardens Greyhounds – Race 7 – Box 8 – Road Map
Another from the flying Surf Lorian ~ Nova Keroma litter that includes Maitland Gold Cup runner up Nova Surf. Remarkably took 6 starts to break through for a 30.30 win here last week after leading almost all the way. Has managed 1 win and 3 placings so far and should go on with it now she has won. Is capable of a 5.10 early split at this track and that does put here at the pointy end of the field.
The Gardens Greyhounds – Race 8 – Box 1 – Lorna Moira
Noted "crasher" Lorna Moira won't have anyone inside here to hold her up here and should just go bang at the start, drop straight to the rail and burn them off. Suprisingly has only won 3 of 9 starts from box 1, and is coming off some indifferent form of late, albeit against better greyhounds than appear in this. Really needs to assert herself here and provide a dominate performance as she isn't getting any younger and is in danger of being pensioned off. Take on trust.
Don't Miss The Late Mail With Our Twitter Tips
Sometimes things can happen after we publish out Tips which change the way we view a race. Now by using Twitter you can take advantage our of our expert form analysis minute by minute as events happen. Follow us on Twitter and you'll be able to receive all our Late Mail direct to your phone or email, so you'll never miss that next winner, no matter where you are. Follow @GreyhoundRacing on Twitter now and start winning more.
Free $50 Bet At Sportsbet
Remember if you like any of our Tips and want to get your punting account kick started, all our readers are able to take advantage of our Free $50 Bet offer for anyone that is able to open a new account with Sportsbet. Just open a new account at Sportsbet from any of our links and you can be betting and winning for free on us.
Don't Like Our Tips? Lay Them At Betfair
If you think our selections can't win, you can make money by betting against us and laying the selection at Betfair. Follow any of our Betfair links to open a Befair account now and get a Free$50 Bet to put our greyhound Tips to the ultimate test.
Australian Racing Greyhound Dog House (NTBBA – Never To Be Backed Again)
Me Boss (New South Wales)
Bikini Beach (Queensland)
Autumn Honey Bee (New South Wales)
Teaman Titch (Victoria)
Sculpted (South Australia)
Matching Outcome (Queensland)
Miss Opie (Victoria)
Australian Racing Greyhound Kennel
Physical (Dapto, Bulli, Richmond)
Punk Appeal ( > 600m races)
Uno Express (Victoria)
Miss Amy Jade (Queensland)
Sardius (Victoria – short races / wide draws)
Lochinvar Polo (New South Wales)
Like Iron Mike (Horsham)
After Party (Victoria)
Miss Fluffy (Victoria)
Pure Inspiration (Victoria)
Similar Greyhound Racing News