Greyhound Racing Tips For Thursday 7th May 2009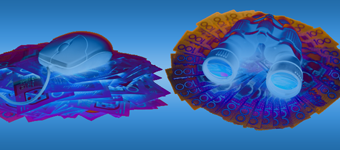 Welcome to Australian Racing Greyhound's free Greyhound Racing Tips for Thursday 7th May 2009 with Tips tonight from Sandown Park (Victoria), Dapto (New South Wales), Albion Park (Queensland), Angle Park (South Australia) and Mandurah (West Australia).
The main feature of the night will be five heats of the Group 1 Sandown Cup for the stayers, with the winners and 3 fastest 2nds progressing to Australia's richest staying race and a potential $100,000 first prizemoney.
Although not a group race Albion Park will showacse the youngsters in the Flying Amy Puppy Classic, and we'll get another look a Australia's rising star High Earner, who looks the heir apparent to El Galo's mantle.

Nice little profit last night with plenty of winners and few over $4.00, despite the fact we missed the Warrnambool Classic and Warrnambool Cup winners with Kafelnikov running second in the Classic and El Galo bombed the start and was never in it. Hanify's Impact despite supposedly in the middle of a seasonal cycle, not only made it "over the table" in both the heat and the final; but pinged the lids last night as we know, that's all you have to do to win at Warrnambool.
While on the subject of Warrnambool, anyone who cares for the racing industry as whole or who can appreaciate the true spectacle of jumps racing an the Warrnambool May Carnival, please read our rant today about RVL and the Brumby Governments decision to cut the industry off at the knees. Be amused, be offended, be in agreeance; it doesn't matter, just please be vocal on this issue; it's the only way to stop the flu-like spread of the hysteria purging from groups who seek to stop all racing.
With tonights Greyhound Racing coming from Sandown Park (Victoria), Dapto (New South Wales), Albion Park (Queensland), Angle Park (South Australia) and Mandurah (West Australia), lets just recap our track advice for those tracks.
Sandown Park is considered one of the best two turn tracks in the country and plays reasonably fairly, although there is a slight bias towards railers and greyhounds on the speed.
Dapto is a track greyhounds either handle or they don't. Favouring early speed greyhounds over all distances, it is one of the few tracks in Australian Greyhound Racing where dogs can race extremely wide and still make ground. Look for greyhounds with exposed form on the track.
Albion Park was the first track in Australia to move to the finish-on lure system and it is definitely the better of the two Queensland TAB tracks. A lack of depth in a lot of races can cause upsets at Albion Park when favourites are over-rated or suffer interference. Tread warily when betting on the corner start 600m races; and the 700m races will often throw up odds-on favourites that have alot of weakness about them.
Angle Park is all about leading to the first corner, class dogs will knock up winning in South Australia as their is a definite lack of depth, even at higher grades. Again be wary of betting in 600m and 700m events at Angle Park as in many cases it is just the last throw of the dice for connections and there are very few genuine stayers.
Mandurah can be a punters graveyard, the 492m distance, 647m distance and the 302m distances are corner starts and even the 405m start is only a short run before the corner. Good beginners are decidedly advantaged as are the red boxes over all 3 shorter distances.
Group 1 Sandown Cup Heat 1 – Sandown Park Greyhounds – Race 2 – Box 3 – Austin Bale
Is Mantra Lad right? That is the question in this heat of the Sandown Cup. We're betting no and on face value he hasn't fired a shot for some time. We can't really be on him until he shows something like his old form. Given that decision there is only one greyhound to be on here. Austin Bale has impressively won 3 of his last 4 starts, all over thge staying distance including a 42.51 win here. That'll almost be good enough here, but suspect Austin Bale can improve on that too.
Group 1 Sandown Cup Heat 2 – Sandown Park Greyhounds – Race 3 – Box 5 – Natalie Rass
Another interesting heat. Again it revolves around how well the best greyhound in the race is going. Chinatown Lad has lost a leg by his standards and only showed a glimmer of his former self trialling 42.70 her last week solo. Hasn't won since September 2008 and can't have him. With him out of the way Victoria's most improved stayer Natalie Rass looks the likely winner. Won the Group 3 Lizrene 2 starts ago and rattled home behind Austin Bale last week. In form.
Group 1 Sandown Cup Heat 3 – Sandown Park Greyhounds – Race 5 – Box 2 – Next Top Model
Is Next Top Model a genuine stayer? It;s hard to make a case for it, but the final assessment comes down to the fact that if she can stay, she'll lead and win based on her 2983 win here 3 starts back. Went around in a Geelong 600m race last start in preparation for this and ran a narrow 2nd. Plenty of early pace and not a lot of stamina in this, especially with the late scratching of Risk It, so lets hope Next Top Model can secure the right run in transit.
Group 1 Sandown Cup Heat 4 – Sandown Park Greyhounds – Race 6 – Box 2 – Lady Moscato
Lady Moscato hasn't down a lot wrong recently and did run 2nd behind Natalie Rass in the Group 3 Lizrene. Has started 5 times at this track and distance for 3 wins and a 2nd at that makes her almost favourite to win the final, not just the heat in a bunch of Group 1 heats where very few of the greyhounds have actually won at the course and distance. Should lead and be too good.
Group 1 Sandown Cup Heat 5 – Sandown Park Greyhounds – Race 7 – Box 2 – Headley Bale
This heat was robbed of its interest when Queen Lauryn was scratched due to a virus. With her not running this becomes a bit of a contest of Headley Bale vs Genista Reign. Headley Bale was been very impressive winning all her last 3 starts at The Meadows, Warrnambool and here. Ran 42.26 last week, which we suspect will be too good for Genista Reign.
Sandown Park Greyhounds – Race 9 – Box 7 – True Kihael
True Kihael failed at his first start here runnign 2nd behind Jeddy Boy. Wasn't really disgraced and should be improved by the look at the track. Was one of the standout finds of the 2009 Golden Easter Egg series and convincingly won the Group 3 The Ambrosoli at Wentworth Park. Has won 4 of his last 8 starts and 8 from 15 overall with just the 1 unplaced run. Very talented greyhound.
Sandown Park Greyhounds – Race 11 – Box 1- Lady Gaga
Box 1, Jason Thompson, a 29.85 Sandown winner, 2 starts at Sandown for 2 wins, 5 career starts for 4 wins and a 3rd. You do the math. Lady Gaga by the length of the straight.
Dapto Greyhounds – Race 6 – Box 1- Excel Like Time
It's not really even going to be a fair contest. Anthony Azzopardi trains Excel Like Time who can run 5.38 here early and won easily from box 2 last week running 29.83. Gets the ideal draw and has won 4 of 5 starts here, running 2nd on the other occassion. Very good 25.30 Group 3 Maitland Gold Cup heat winner from box 5 before failing in the final from box 7. Made amends putting his best foot forward last week and will do the same again here.
Dapto Greyhounds – Race 9 – Box 1- Thai Amaze
Thai Amaze gets a perfect draw to go on with it here after winning her maiden from box 5 in 29.91 and then running 2nd in the final from box 6. Did run a 5.39 first section when winning and leading all the way and from box 1 tonight should be able to lead easily in this. 29.921 is too quick for any of these so just needs to run up to her best.
Dapto Greyhounds – Race 10 – Box 1- Bright Teddy
Another box 1 runner and Tim Caines trained Bright Teddy gets his best chance from box 1. Not the strongest conveyance in racing and will need to ping and lead easily to steal this. Did run a very moderate 30.69 leading all the way here last week but overall has won 3 of 8 starts with 4 minors and should lead at good odds.
Albion Park Greyhounds – Race 7 – Box 8 – Gnarraloo
Mal Dawson's flying machine Gnarraloo emphatically took out both his heat and final of the Ipswich Auction 431m series before failing here last week from box 4. Didn't fly the lids on that occassion and should get every chance to put himself in the picture from box 8 tonight. Has won 7 of 18 starts here with 4 minors and has a PB of 30.31. Can improve dramatically on that time and should get every chance.
Albion Park Greyhounds – Race 8 – Box 6 – High Earner
El Galo's heir apparent goes around in this, the final of the Flying Amy Puppy Classic. The Christine Robartson trained runner hasn't lost a race from 6 starts here at Albion Park and has managed a flying 29.76 win here last start 3 weesk ago. The star of the impressive Collision ~ Double Guess litter led throughout running 30.08 here last week first up for 3 weeks and he has now won 9 of 13 starts with 3 minors and should be able to continue his his climb to greatness here.
Albion Park Greyhounds – Race 9 – Box 1 – Rattle And Hum
Its seems like Rattle And Hum vs Elma Fud Round VIII as these 2 greyhounds just seem to draw against each other week in week out. Rattle And Hum has the edge tonight from box 1 and should be able to assert himself. Only has to run a 5.80 or less first section to lead and from there we all know he can really run. Has won 10 of 24 starts here with a further 9 placings and wins from the draw.
Angle Park Greyhounds – Race 8 – Box 1 – Scull Murphy
SA's best greyhound from box 1 after a 2 week break? Don;t be suprised if he just leads here and makes every post a winner as he did 3 starts back running 29.77. Fresh from a short break he should push forward enough early to hold the rail and whether he leads or takes the sit is immaterial, he just wins.
Don't Miss The Late Mail With Our Twitter Tips
Sometimes things can happen after we publish out Tips which change the way we view a race. Now by using Twitter you can take advantage our of our expert form analysis minute by minute as events happen. Follow us on Twitter and you'll be able to receive all our Late Mail direct to your phone or email, so you'll never miss that next winner, no matter where you are. Follow @GreyhoundRacing on Twitter now and start winning more.
Free $50 Bet At Sportsbet
Remember if you like any of our Tips and want to get your punting account kick started, all our readers are able to take advantage of our Free $50 Bet offer for anyone that is able to open a new account with Sportsbet. Just open a new account at Sportsbet from any of our links and you can be betting and winning for free on us.
Don't Like Our Tips? Lay Them At Betfair
If you think our selections can't win, you can make money by betting against us and laying the selection at Betfair. Follow any of our Betfair links to open a Befair account now and get a Free$50 Bet to put our greyhound Tips to the ultimate test.
Australian Racing Greyhound Dog House (NTBBA – Never To Be Backed Again)
Me Boss (New South Wales)
Bikini Beach (Queensland)
Autumn Honey Bee (New South Wales)
Teaman Titch (Victoria)
Sculpted (South Australia)
Matching Outcome (Queensland)
Miss Opie (Victoria)
Australian Racing Greyhound Kennel
Physical (Dapto, Bulli, Richmond)
Punk Appeal ( > 600m races)
Uno Express (Victoria)
Miss Amy Jade (Queensland)
Sardius (Victoria – short races / wide draws)
Lochinvar Polo (New South Wales)
Like Iron Mike (Horsham)
After Party (Victoria)
Miss Fluffy (Victoria)
Pure Inspiration (Victoria)
Similar Greyhound Racing News