Greyhound Racing Tips For Tuesday 7th April 2009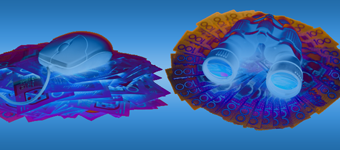 Welcome to Australian Racing Greyhound's free Greyhound Racing Tips for Tuesday 7th April 2009 with Tips tonight from Tips tonight from Albion Park (Queensland), Gosford (New South Wales), Lismore (New South Wales), Warragul (Victoria) and Mandurah (West Australia).
Good night's greyhound betting last night with Miss Swip proving what good value can be found still backing the best greyhound in the race, she paid a massive $11.43 on Betfair. Despite Elma Fud falling and and 1 scratching and our last 5 best not having the best of luck, we still had an awesome night and our betting at Betfair is now solidly in the black with an $1,179 profit. Not a bad effort for only 1 months work.
Of course lets not get excited about continuing that run tonight, as Tuesday's are about as hard as they get for greyhound betting.

With racing tonight from Albion Park (Queensland), Gosford (New South Wales), Lismore (New South Wales), Warragul (Victoria) and Mandurah (West Australia), lets review our track advice for those tracks.
Albion Park was the first track in Australia to move to the finish-on lure system and it is definitely the better of the two Queensland TAB tracks. A lack of depth in a lot of races can cause upsets at Albion Park when favourites are over-rated or suffer interference. Tread warily when betting on the corner start 600m races; and the 700m races will often throw up odds-on favourites that have alot of weakness about them. The 395m races are out and go affairs that, like all corner starts, are hazards to your punting dollar.
Gosford was rebuilt in the 90's to replicate the Angle park track layout and that's exactly what they got. A leader biased track that favours the inside boxes over all distances. The 400m races shjould ber avoided where possible as they are a corner start dominated by intereference. The 515m start is heavily biased to ward the insde four boxes (just like Angle Park) due to the short run to the corner and the fact the boxes are a long way off the track. The 600m starts again favour the inside four boxes and as a corner start punters need to identify leaders or good field dogs. There are very few races run over the 731m distance.
Lismore is almost circular in shape and consequently has two corner starts over the 420m and 635m starts, with box 1 heavily favoured over 420m and box 2 an absolute standout advantage over the 635m. The 520m start advantages the two inside boxes with box 8 next in preference. Again very few 722m races are held but the two inside boxes are advantaged due to the fact that it is very hard to make ground out wide and railers with early pace are advantaged over all distances.
Warragul race over only two distances, the 424m and the 699m journeys. The track is a leader biased track that strongly favours the red box runners over the 424m trip with more than 20% of winners exiting that box. Often plagued by interference in the curving back straight and entering the corner, the eight box is the next best as it is drawn to miss most of the trouble. There are very few races run over the 699m.
Mandurah can be a punters graveyard, the 492m distance, 647m distance and the 302m distances are corner starts and even the 405m start is only a short run before the corner. Good beginners are decidedly advantaged as are the red boxes over all 3 shorter distances.
Warragul Greyhounds – Race 3 – Box 8 – My Luck's In
Lets hope our lucks in and My Luck's In does everything right from box 8 here. Has put 2 good runs together at Warrnambool, winning his maiden in 22.51 and looks like a handy type. Speed here is all inside so no reason My Luck's In can't overcome the wide box.
Warragul Greyhounds – Race 5 – Box 5 – Happy Hopper
The Jason Thompson trained Happy Hopper won't start flash odds but has won 6 of his last 6 starts, the last 2 in best of the night and winning form is good form. Looks to good for these.
Warragul Greyhounds – Race 6 – Box 8 – Lochinui
Another Jason Thompson trained runner who is resuming here after 7 months. Looked to have injured a hock or tendon at his last start but was recognised a fast converyance before that. Is rumoured to have trialled well leading up to this, so have to take on trust. If anywhere near old form will bolt this in.
Warragul Greyhounds – Race 7 – Box 1 – Extra Stride
The Carl Haas trained Extra Stride looks the likely leader here from box 1. Has led at 7 of his last 8 starts, getting run down on all but 1 occassion. Should be suited here from this box although only run where he didn;t lead recenlty was at this track. Has had 5 starts here for a win and 3 placings.
Warragul Greyhounds – Race 9 – Box 1 – Hello Bucks
Hello Bucks has had 8 starts for 4 wins and 2 placings, with 3 of the wins at Sale and 1 at ralgon. Ran a best of night over the 298 at Traralgon 2 starts back ans we were on him last start here when he rean second. Wasn't disgraced running second all the way then from box 7 and the move to box 1 should be all the help he needs.
Gosford Greyhounds – Race 5 – Box 1 – Watta Guy
No easy task here for us to back up on Watta Guy after a terrible run from this box back on the 30th March at Wentworth Park but all up Watta Guy has started from the red 7 times for 3 wins and a placing. Has definitely got to lead to win but get the feeling this Margaret Greer trained runner should put his best foot foward tonight.
Gosford Greyhounds – Race 7 – Box 3 – Mr Jinx
How do you tip against Mr Jinx here? He has a career record of 10 wins form 20 starts and 7 placings; and has won his last 3 in a row at Richmond and The Gardens. Has early pace and has won 2 of 3 starts from this box. In very capable hands and should go well.
Gosford Greyhounds – Race 8 – Box 8 – Come Over Nova
The John Sweet trained Come On Over has won 4 of 5 starts, 2 of them in the best of the night; but is having her first start here at Gosford tonight. Won last start at The Gardens from box 8 an will start gain tonight from the the same alley. Has early pace and will lead and win despite wide draw.
Gosford Greyhounds – Race 9 – Box 1 – Betsey Baretta
The Tom Astbury trained Betsey Baretta gets her perfect box here in this 600m race tonight. Has early pace and a good win to her credit last start over ever consisten Kayla Enlim. 3 starts back she had a good win at Wentworth Park from this same box running 30.24 and that sort of run will be good enough to win this. Coriakin Star has 2 good Gardens 600m wins to his name at his last 2 starts, so likely we'll get some good odds, but Betsey Baretta will also have to lead early.
Lismore Greyhounds – Race 3 – Box 7 – Yorklea Prince
Yorklea Prince finished a fair way behind Yorklea Gkory here last week, but gets a wide box and room to move and is the only greyhound in this field who is race fit for the 635m distance and has a win to his name over it. Last start 8th in harder grade doesn't inspire confidence but they don't get much weaker than this race here tonight.
Lismore Greyhounds – Race 6 – Box 7 – Yorklea Glory
Yorklea Glory did the job well last week from this same box, leading all the way in 37.68. Its impossible to tip against here tonight in a similar field and from the same draw. Only has to run up to that last run and his win 2 starts ago at Albion Park to win again.
Albion Park Greyhounds – Race 4 – Box 6 – Queen Lauryn
You'll go a long way to see somehting like this again. A one time queen of australian greyhound racing going around on the weakest night of racing of the week, and in a four dog field against greyhounds which have all combined only won 9 races total. Queen Lauryn herself has won 18 races and over $50,000 prizemoney. I'm tipping her here not beacuse she's a good bet, she won't be; she'll start $1.01; but because I sincerely hope she can't put her old pre-steroid ban form back together. I hope for everyone's sake she wins this by 30 lengths or retires.
Albion Park Greyhounds – Race 5 – Box 5 – Bogie Bomber
If Tony Brett couldn't win the previous race with Queen Lauryn then don't even dream of jumping in to Bogie Bomber here, but with 3 starts for 2 wins and a placcing to his name Bogie Bomber looks way too good for this lot and with a PB of 30.08 should win by a comparable margin to Queen Lauryn.
Mandurah Greyhounds – Race 6 – Box 2 – Punk On Ice
Punk On Ice is a good beginner who has had all 4 career starts here over the Mandurah 405m trip. Has won 2 of those with 2 placings and again draws a good box here. Looks the likely leader again and if he runs up to his 22.74 best, won't have a lot of trouble winning again tonight.
Free $50 Bet At Sportsbet
Remember if you like any of our Tips and want to get your punting account kick started, all our readers are able to take advantage of our Free $50 Bet offer for anyone that is able to open a new account with Sportsbet. Just open a new account at Sportsbet from any of our links and you can be betting and winning for free on us.
Don't Like Our Tips? Lay Them At Betfair
If you think our selections can't win, you can make money by betting against us, laying the selection at Betfair. Follow any of our Betfair links to open a Befair account now and get a Free$50 Bet to put our greyhound Tips to the test.
Australian Racing Greyhound Kennel
Physical (Dapto, Bulli, Richmond)
Punk Appeal ( > 600m races)
Uno Express (Victoria)
Miss Amy Jade (Queensland)
Sardius (Victoria – short races / wide draws)
Lochinvar Polo (New South Wales)
Like Iron Mike (Horsham)
After Party (Victoria)
Miss Fluffy (Victoria)
Pure Inspiration (Victoria)
Australian Racing Greyhound Dog House (NTBBA – Never To Be Backed Again)
Me Boss (New South Wales)
Bikini Beach (Queensland)
Autumn Honey Bee (New South Wales)
Teaman Titch (Victoria)
Sculpted (South Australia)
Matching Outcome (Queensland)