Greyhound Racing Tips For Tuesday 21st April 2009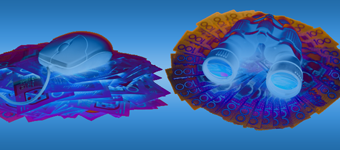 Welcome to Australian Racing Greyhound's free Greyhound Racing Tips for Tuesday 21st April 2009 with Tips tonight from Tips tonight from Albion Park (Queensland), Gosford (New South Wales), Lismore (New South Wales), Warrnambool (Victoria) and Mandurah (West Australia).
Tonight's racing features 12 heats of the Group 2 Warrnambool Classic, but depsite the Group 2 status of the race, most races are dominated by only one or two runners without a lot of depth, so be prepared to very short priced winners and extreme upsets, when they occur.
Master Victorian greyhound trainer, Darren McDonald has five runners entered and as far as we can tell they all trialled at the track last week running between 25.30 and 25.60. That'll be good enough to win all their heats and with most dogs running average first sections last week, they should be further improved with the look at the track.

Last night's greyhound tipping was again, about as good as it ever gets. 15 selections for 8 winners, 5 seconds and just the 2 unplaced. Thise 8 winners netted a massive collect of over $3000 clear profit at Betfair, Centrebet, Iasbet and Sportingbet. Even Sportsbet returned over $2700 profit. Not a bad night's work!
With racing tonight from Albion Park (Queensland), Gosford (New South Wales), Lismore (New South Wales), Warrnambool (Victoria) and Mandurah (West Australia), lets review our track advice for those tracks.
Albion Park was the first track in Australia to move to the finish-on lure system and it is definitely the better of the two Queensland TAB tracks. A lack of depth in a lot of races can cause upsets at Albion Park when favourites are over-rated or suffer interference. Tread warily when betting on the corner start 600m races; and the 700m races will often throw up odds-on favourites that have alot of weakness about them. The 395m races are out and go affairs that, like all corner starts, are hazards to your punting dollar.
Gosford was rebuilt in the 90's to replicate the Angle park track layout and that's exactly what they got. A leader biased track that favours the inside boxes over all distances. The 400m races shjould ber avoided where possible as they are a corner start dominated by intereference. The 515m start is heavily biased to ward the insde four boxes (just like Angle Park) due to the short run to the corner and the fact the boxes are a long way off the track. The 600m starts again favour the inside four boxes and as a corner start punters need to identify leaders or good field dogs. There are very few races run over the 731m distance.
Lismore is almost circular in shape and consequently has two corner starts over the 420m and 635m starts, with box 1 heavily favoured over 420m and box 2 an absolute standout advantage over the 635m. The 520m start advantages the two inside boxes with box 8 next in preference. Again very few 722m races are held but the two inside boxes are advantaged due to the fact that it is very hard to make ground out wide and railers with early pace are advantaged over all distances.
Warrnambool was redeveloped in 2008 to remove much of the bias and interference that occured on the old "egg" shaped track. Unfortunately while inteference has been reduced, "transition turns" have turned the track in to a leader biased procession. In almost all races the winner comes from the greyhound in front about 50m from the boxes. Only strong railing greyhounds can make ground from behind and wide runners are decidedly disadvantaged. The red box is favoured over all distances.
Mandurah can be a punters graveyard, the 492m distance, 647m distance and the 302m distances are corner starts and even the 405m start is only a short run before the corner. Good beginners are decidedly advantaged as are the red boxes over all 3 shorter distances.
Group 2 Warrnambool Classic Heat 1 – Race 1 – Box 4 – Vintage Octane
Group 2 winning stayer Vintage Octane resumes here after his Cannington Galaxy campaign from box 4. Not likely to lead this race, with speedy Extreem Rhode inside him and debutante Insurgent boxed outside him, but is a front running stayer and fresh should have enough zip to be the exception that proves the rule, and be able to run those two greyhounds down in front.
Group 2 Warrnambool Classic Heat 2 – Race 2 – Box 1 – Ned's Pedro
Unbeaten Ned's Pedro is not having much luck with box draws, is he?? Starting from box 1 tonight and having only ever drawn boxes 8 and 3 in his career so far, the Bendigo Goldrush Maiden winner will be way too good for these again tonight. Only possiblke greyhound who can make it interesting is Kafelnikov in box 3. Those two a standout quinella.
Group 2 Warrnambool Classic Heat 3 – Race 3 – Box 1 – Classic Yankee
Easily one of the weaker Classic Heats, Classic Yankee will get all the favours from box 1 and only has to run up to his debut 30.06 all the way win at Traralgon to take this out. Has won 2 of 4 starts so far, and just needs to jump to win.
Group 2 Warrnambool Classic Heat 4 – Race 4 – Box 2 – Southwood Bear
Locally trained Southwood Bear won on debut here last week over the shorter distance and should lead this tonight from box 2. Winning time of 22.54 wasn't overly special but neither are any of these. King's Wizard has already received a "ticket" after only 6 starts, so you can't seriously consider him and debut runner for the Womann kennel stays under notice.
Group 2 Warrnambool Classic Heat 5 – Race 5 – Box 2 – Cordozar
Cordozar has already 2 races here at Warrnambool over both distances. Usually jumps and leads and with slow beginning Pure Saraji on the inside Cordozar will be unchallenged to lead and should cruise to victory.
Group 2 Warrnambool Classic Heat 6 – Race 6 – Box 2 – Maywether
Darrne Fisher trained Maywhether won here last week from box 4 running 25.55, just outside the best of the night and should be untroubled to win this from box 2 tonight. Has won 3 of 9 starts with 2 minors including a 30.21 Sandown win and 18.70 at Healesville and will be too good.
Group 2 Warrnambool Classic Heat 7 – Race 7 – Box 7 – Rumble Supreme
Darren McDonald trained Rumble Supreme has lengtsh on the others here, and was one of the greyhounds that trailled better than 25.60 here last week. That'll win this with a leg in the air and with slow Flying Spin drawn to his outside he should have no trouble pushing up for the lead early.
Group 2 Warrnambool Classic Heat 8 – Race 8 – Box 3 – Extreme Rhode
Have to take Extreme Rhode on trust that he will show something of the form that saw him put 2 wins abck to back at Horsham during the VBIS Maiden series. One of those wins was in a flying 26.81, but that form has been sadly missing at his past 2 starts here and at Horhsam. Have to take on trust that he will show somewhere near his best.
Group 2 Warrnambool Classic Heat 9 – Race 9 – Box 7 – Trew Chase
With the scratching of Pure Inspiration, this race has been thrown wide open. None of the remaining greyhound can go within 10 lengths of winning the final and only represent nuisance value. We are only offering a tip here for the sake of completeness, so forced to choose we'll pop for the Tina Womann trained Trew Chase who has at least got a 30.31 Meadows win to his name and can occassionally show early pace. Terrible race.
Group 2 Warrnambool Classic Heat 10 – Race 10 – Box 7 – Grand Cassie
Another weak heat that will offer nothing to the overall series. Forced to choose we"' go for Grand Cassie from box 1 who will get every chance with the scratching to her outside. Did lead all the way for 2 wins at her first 2 starts over the shorts at Cranbourne but hasn't shown anything like that pace at her next 4 starts. Just hope the track bias plays in to our hands here and she can lead easily.
Group 2 Warrnambool Classic Heat 11 – Race 11 – Box 7 – Kokoda Rhode
Yet another race that is no better than non-tab fare. Have to trust that either of the 2 debutant's have some ability as the other definitely don't, especially after Lady Beware was a late scratching. Will go with the local Norm McCullagh trained runner Kokoda Rhode but would be just as happy to stay out here.
Group 2 Warrnambool Classic Heat 12 – Race 12 – Box 4 – Daze End
Would love to be able to tip you somehting else in this, but the fact is we know this dog trialled better than 25.60 here last Thursday night, so based on that we have to ignore the fact he has won only 2 from 11. Those 2 wins were good enough though running 29.95 and 30.23 at Sandown. 2 vacant boxes in this should help his chances.
Gosford Greyhounds – Race 5 – Box 2 – Tip Top Thomas
Tip Top Thomas was a good winner for us at Richmond at his first start back on the 27th March over the 535m. Ran 3rd in the miaden final there a week later and will be well suited here from box 2, with a vacant box to his inside over 600m. In the good hands of Johnny Heard and is sure to have been well prepared for this.
Gosford Greyhounds – Race 7 – Box 6 – Ashby Pearl
The John Sweet trained Ashby Pearl has now racked up 3 wins and 1 placing from 6 starts including 2 good back to back wins at The Gardens in 30.18 and 30.15. That'll be good enough to wins this and does have early pace and can handle a wide box draw. Should be able to take a position early and be hard to beat.
Lismore Greyhounds – Race 6 – Box 3 – Yorklea Glory
Happy to stick with Yorklea Glory again, who did the job well for us last week and 2 starts ago at this track and distance. Leads thoughtout whenl able to win and will get every chance from box 3 tonight. We'll back her again against a simialr field to last week.
Albion Park Greyhounds – Race 7 – Box 1 – That's My Missus
Dunno what he was thinking when he named this one, but the Tony Hess owned and trained That's My Missus has won 3 of 9 starts with 2 2nds and has had 6 starts here at Albion Park for 1 wina nd 1 2nd. That form is way better than anything else in this and with the added advantage of box 1, she looks past the post. Has a PB of 30.25 and that wins this by a long way.
Don't Like Our Tips? Lay Them At Betfair
If you think our selections can't win, you can make money by betting against us and laying the selection at Betfair. Follow any of our Betfair links to open a Befair account now and get a Free$50 Bet to put our greyhound Tips to the ultimate test.
Australian Racing Greyhound Dog House (NTBBA – Never To Be Backed Again)
Me Boss (New South Wales)
Bikini Beach (Queensland)
Autumn Honey Bee (New South Wales)
Teaman Titch (Victoria)
Sculpted (South Australia)
Matching Outcome (Queensland)
Australian Racing Greyhound Kennel
Physical (Dapto, Bulli, Richmond)
Punk Appeal ( > 600m races)
Uno Express (Victoria)
Miss Amy Jade (Queensland)
Sardius (Victoria – short races / wide draws)
Lochinvar Polo (New South Wales)
Like Iron Mike (Horsham)
After Party (Victoria)
Miss Fluffy (Victoria)
Pure Inspiration (Victoria)