Greyhound Racing Tips For Monday 20th April 2009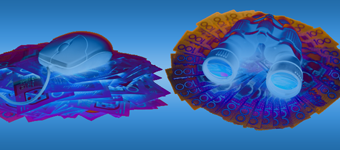 Welcome to Australian Racing Greyhound's free Greyhound Racing Tips for Monday 20th April 2009 with Tips tonight from Cranbourne (Victoria), Wentworth Park (New South Wales), Albion Park (Queensland) and Angle Park (New South Wales).
Due to the early start yesterday we abandoned the tips Canberra and Sale, which are usually very difficult in any case and certainly don't offer any positive expected value for us.
With racing tonight from Cranbourne (Victoria), Wentworth Park (New South Wales), Albion Park (Queensland) and Angle Park (New South Wales), lets just recap the way those tracks play.

Cranbourne races over the 311m, 520m and 699m distances. Punters should stay away from the 311m races as a short run to the first corner cause unpredictable results and leaders usually win. Box 8 is a huge advantage in these races. The 520m distance runs more consistently and the track show a more normal distribution of the four "bookend" boxes performing best. The 699m races are run infrequently and usually contain one standout selection.
Wentworth Park went from being a very fair track to a leader biased track with the addition of "transition turns" to the corners in the mid 90's. Leaders have been advantaged ever since that track modification and consequently red box draws are small advantage over both the 520m and 720m distances now.
Albion Park was the first track in Australia to move to the finish-on lure system and it is definitely the better of the two Queensland TAB tracks. A lack of depth in a lot of races can cause upsets at Albion Park when favourites are over-rated or suffer interference. Tread warily when betting on the corner start 600m races; and the 700m races will often throw up odds-on favourites that have alot of weakness about them.
Angle Park is all about leading to the first corner, class dogs will knock up winning in South Australia as their is a definite lack of depth, even at higher grades. Again be wary of betting in 600m and 700m events at Angle Park as in many cases it is just the last throw of the dice for connections and there are very few genuine stayers.
Cranbourne Greyhounds – Race 1 – Box 1 – Miss Opie
Miss Opie put a few good runs together at Sandown and Shepparton but has been out of sorts the last few runs. Gets a chance to atone here from box 1 with the scratching to her outside. Has been missing the start hopelessly of late and usually is thereabouts in the run. Needs to hunt up on the rail in this and if she doesn't show in this tonight, she'll have to got to the Dog House.
Cranbourne Greyhounds – Race 3 – Box 2 – Gaelic Style
The Steve Shinners trained Gaelic Style looks a graded certainty in this race from box 2 with the reserve gaining a run from box having no early pace. Gaelic Style has won 8 of 19 starts with 5 placings and has a good 25.20 Ballarat win, 30.24 Meadows win and 30.09 Sandown win on his record. Has early pace and should lead easily and prove too good.
Cranbourne Greyhounds – Race 6 – Box 3 – Dante Bale
Dante Bale came from behind the speedy Hot Eire here last week to win running away by 3 lengths in 30.41. The way this race will run Hot Eire will lead easily from box 1 and again prove a sitting duck for Dante Bale who should get a good run behind early leaders Hot Eire and likely favourite Pure Grunt. Pure Grunt won't enjoy being posted for the journey and Dante Bale should be good enough to find the lead in the home straight.
Wentworth Park Greyhounds – Race 1 – Box 4 – Locatelli
Dave Righetti's Locatellie did the job here on Saturday night in the very last race of the night, overcoming box 6 as an odds on pop to win, leading almost all the way in 30.14. If he can do that from box 6 there is no reason he should have any problem from box 4 tonight in a field that looks no harder.
Wentworth Park Greyhounds – Race 4 – Box 2 – Top Drop
The John Brain trained Top Drop has only won 2 from 12 starts here but does look a good chance here from box 2 in an even field. Shouldn't have any trouble finding the front and the rails draws have been winning everything at Wenty lately.
Wentworth Park Greyhounds – Race 5 – Box 1 – Queen Rose
Not a bad free for all for a Monday night, and with the scratching of Facinate Marina from box, Queen Rose looks like she'll find the forn easily for Kristy Sultana and then the question just becomes, can she last ? Radio Star may not get the sort of run he wants rom box 8 an has been beginning terribly of late, so for that reason we're going with Queen Rose who should enjoy a big lead down the back straght.
Wentworth Park Greyhounds – Race 6 – Box 1 – Take The Kitty
Ken Cheetham would be giggling having drawn the red box in this race with talented Take The Kitty. 2 starts ago Take The Kitty used box 1 to advantage to keep hunting up on the rail to win running away in 30.09 after being second last early. Will again need some luck early but should do just enough to take advantage of the first corner scrimmage and hunt through.
Wentworth Park Greyhounds – Race 8 – Box 2 – Best Of Elite
On debut here tonight Best Of Elite should just go bang from the boxes and lead all the way based on her last start 29.94 win at The Gardens. Broke 5 seconds for the first section on that occassion and a repeat effort of that will see her a big early leadder. Is sure to get weary in the run but has now won 4 from 10 starts with 2 minors and could be more than handy.
Wentworth Park Greyhounds – Race 10 – Box 4 – Magic City
Fresh from turning New Zealand greyhound racing on it's head for several months, Andy Lord and Jodie Gilbert won't wait long before making their presence felt back here at headquarters where they dominated racing for so long. Magic City himself proved a dominant force in the upper echelons of NZ racing before returning to Canberra for a good 30.79 win from box 5. Won't have too much trouble with the 4 box, and will prove a welcome return for Andy Lord and Jodie Gilbert.
Albion Park Greyhounds – Race 5 – Box 4 – Dashing Corsair
If Dashing Corsair does not win in this reduced field of just 5 runners, we can safely put the pen through him forever. A winner of half of his 16 starts here at this track and distance he has put 2 moderate runs back to back lately but only has to run with 5 lengths of his personal best of 30.01 to win this tonight.
Albion Park Greyhounds – Race 7 – Box 5 – Ease The Payne
Another from the fying Collision ~ New Guess litter from the Robartson team, and hopefully Ease The Payne can do just that for us here from a tricky box draw. Has won just 3 of his 8 starts and last 3 runs have been well spaced. Hasn't started since a last on 21st January 2009, so have to trust Robartson's would not have him in if he wasn't 100%. Good enough to win this at odds if right.
Albion Park Greyhounds – Race 10 – Box 7 – Pop Culture
Pop Culture hasn't shown much at his past 4 starts after winning 3 races well at Ipswich earlier in his career. At his last start he never got a free run at any point, albeit most of the bad luck was of his own making, but nevertheless the run was better than it looks, just. Did run a narrow second here in 30.52 and that would be good enough to win this race against an even bunch, just needs to stay out everything else's way early.
Angle Park Greyhounds – Race 6 – Box 1 – Burberry Bale
Burberry Bale is unbeaten from 2 starts from box 1 and has won 2 from his past 3 starts winning in 30.83 here and 21.18 at Gawler. Thise times don't inspire overconfidence here but given he does have early pace and goes well from box 1, it's just enough to tip the scales in favour of the Matcott trained runner.
Angle Park Greyhounds – Race 7 – Box 7 – Humming Brock
Humming Brock is in a real purple patch of form at present having won 4 of his last 5 starts running 30.00, 29.86, 30.25 and 29.96 all at this track and distance. Isn't getting any younger but is flying at present and no reason not to back up on him tonight.
Angle Park Greyhounds – Race 11 – Box 8 – Proven Apache
The Troy Murray trained Proven Apache has won 4 from his last 6 starts, the last from boxes 5 and 7 so should have no trouble handling box 8 here in tonight. Last win was a personal best 30.23 and the "Proven" dogs really thrive on confidence. Has way too much talent for the rest of these and only has to perform to his best.
Don't Like Our Tips? Lay Them At Betfair
If you think our selections can't win, you can make money by betting against us and laying the selection at Betfair. Follow any of our Betfair links to open a Befair account now and get a Free$50 Bet to put our greyhound Tips to the ultimate test.
Australian Racing Greyhound Dog House (NTBBA – Never To Be Backed Again)
Me Boss (New South Wales)
Bikini Beach (Queensland)
Autumn Honey Bee (New South Wales)
Teaman Titch (Victoria)
Sculpted (South Australia)
Matching Outcome (Queensland)
Australian Racing Greyhound Kennel
Physical (Dapto, Bulli, Richmond)
Punk Appeal ( > 600m races)
Uno Express (Victoria)
Miss Amy Jade (Queensland)
Sardius (Victoria – short races / wide draws)
Lochinvar Polo (New South Wales)
Like Iron Mike (Horsham)
After Party (Victoria)
Miss Fluffy (Victoria)
Pure Inspiration (Victoria)
More Greyhounds News