Greyhound Racing Tips For Thursday 30th April 2009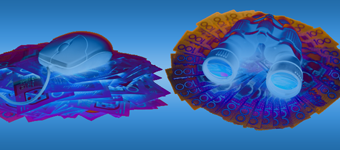 Welcome to Australian Racing Greyhound's free Greyhound Racing Tips for Thursday 30th April 2009 with Tips tonight from Sandown Park (Victoria), Dapto (New South Wales), Albion Park (Queensland), Angle Park (South Australia) and Mandurah (West Australia).
Tonight's Greyhound Racing doesn't feature any group racing but with the Sandown Cup heats only a week away and the Brisbane Winter Carnival not far away, and The Meadows Maturity Classic starting soon many of the best chances are having their final runs tonight and Saturday night.
With tonights Greyhound Racing coming from Sandown Park (Victoria), Dapto (New South Wales), Albion Park (Queensland), Angle Park (South Australia) and Mandurah (West Australia), lets just recap our track advice for those tracks.

Sandown Park is considered one of the best two turn tracks in the country and plays reasonably fairly, although there is a slight bias towards railers and greyhounds on the speed.
Dapto is a track greyhounds either handle or they don't. Favouring early speed greyhounds over all distances, it is one of the few tracks in Australian Greyhound Racing where dogs can race extremely wide and still make ground. Look for greyhounds with exposed form on the track.
Albion Park was the first track in Australia to move to the finish-on lure system and it is definitely the better of the two Queensland TAB tracks. A lack of depth in a lot of races can cause upsets at Albion Park when favourites are over-rated or suffer interference. Tread warily when betting on the corner start 600m races; and the 700m races will often throw up odds-on favourites that have alot of weakness about them.
Angle Park is all about leading to the first corner, class dogs will knock up winning in South Australia as their is a definite lack of depth, even at higher grades. Again be wary of betting in 600m and 700m events at Angle Park as in many cases it is just the last throw of the dice for connections and there are very few genuine stayers.
Mandurah can be a punters graveyard, the 492m distance, 647m distance and the 302m distances are corner starts and even the 405m start is only a short run before the corner. Good beginners are decidedly advantaged as are the red boxes over all 3 shorter distances.
Sandown Park Greyhounds – Race 4 – Box 4 – True Kihael
NSW greyhound True Kihael was one of the standout finds of the 2009 Golden Easter Egg series and concingly won the Group 3 The Ambrosoli at his last start at Wentworth Park. Finds himself in a field here that is a fair way from the quality of those he has been racing against recently. Has won 4 of his last 7 starts and 8 from 14 overall with just the 1 unplaced run. Very talented greyhound.
Sandown Park Greyhounds – Race 5 – Box 1 – Connel Bale
Lokk for Connel Bale to grow a leg here from the 1 box. A last start all the way second behind improved Matching Outcome at this track, the Graeme Bate trained runner has started 9 times from box 1 for 4 wins and 3 2nds. Hasn't yet broken through for a Sandown win but will get every chance from this box and last weeks run was full of merit.
Sandown Park Greyhounds – Race 6 – Box 5 – Kiowa Bee
Kiowa Bee hasn't started for 3 weeks since winning a 4/5th grade race here in 29.92, leading all the wayt from box 3. That run followed a handy 2nd here the week prior from this box when we were on him. Has now started 8 times at Sandown for 3 wins and 2 2nds and can handle the squeeze box draw. Will have to ping the boxes, but has run 5.19 early here and that should just about lead this.
Sandown Park Greyhounds – Race 7 – Box 6 – Genista Reign
Genista Reign showed he can travel and win by winning on debut at Wentworth Park in the Group 3 Easter Chase heats and then running 4th in the final behind Lilley Criminal. Returned home for 1 run and prodeuced a 5 length 41.90 vitcory at Albion Park. Neil Falls is well and truly on a roll and winning everywhere, so we can be very confident in trainer and dog here tonight, with many of the Sandown Cup hopefules going around.
Sandown Park Greyhounds – Race 8 – Box 5 – Birthday Boy
Zero reason not to back up on the rejuvenated Birtday Boy here. Steve Elsum has turned this bloke back around after losing all form previously. Birthday Boy hadn't been the same dog since the boxes trapper his foot at Ballarat some time ago, but recent glimpses of speed and form at Wentworth Park tipped us in to him when he won well here last week, coming from 4th down the back straight to power to victory in 29.80. Looks to have turned it all around and at his best is one of the best in the country.
Sandown Park Greyhounds – Race 10 – Box 2 – Captain Hastings
Look for Captain Hastings to turn some indifferent form around here from his first inside draw since winning at The Meadows in late March. Has been there abouts at his 5 starts since but can rapidly improve from box 2 here tonight. At his best flys the boxes and leads throughout and should get the opportunity to do that tonight. Good enough to win, just has to begin.
Dapto Greyhounds – Race 6 – Box 2 – Excel Like Time
Impossible to go past Excel Like Time in this race after his 25.30 Group 3 Maitland Gold Cup heat win from box 5. Was never in it from box 7 in the final but has started 3 times from tonights box 2 for 2 wins and has won 3 from 4 at this track and distance running 2nd at the other start. That form is good enough to bolt this in and with a 5.38 first section at this track and a slow beginner on his inside he should be a guaranteed put in take out opportunity.
Dapto Greyhounds – Race 8 – Box 7 – Surf Magic
The Tracey Hurst trained Surf Magic had put some very good wins together at Gosford before failing at her last 2 starts at Wentworth Park. One of those three wins at Gosford was over the highly promising Showtime Leo who flew around The Gardens last start. On that occassion Surf magic led him easily and suspect she can do the same again here tonight from box 7, where she has started 6 times for 2 wins and 3 placings.
Dapto Greyhounds – Race 9 – Box 8 – Jaylo Magic
Another Tracey Hurst trained greyhound Jaylo Magic looks the one to beat in Dapto's 9th race. A veteran of just 5 starts, she won both her 2 career wins here, winning both her maiden heat and final runs. Has been thereabouts a 3 starts since running 3rd, 3rd and 2nd at Gosford. Should appreaciate the return to Dapto and the wide box here tonight and should just ping and win.
Albion Park Greyhounds – Race 2 – Box 2 – Rose Chalice
Very hard to go past Rose Chalice back at Albion Park where she has won 4 of 7 starts. Won well at Lismore over Whirly Storm last week at Lismore and is fast enough to take up a handy position in the run to the first corner. Has a PB of 30.32 here which is just good enoigh to win this.
Albion Park Greyhounds – Race 3 – Box 2 – Bogie Bomber
Interesting race with 3 live chances in Another Request, Bogie Bomber and Rattle And Hum. Bogie Bomber won 3 in a row here before finishing second behind Dial Triple Oh last start here in 30.35. Has a PB here of 29.96 and runs as fast a 5.68 early which should be good enough to see him lead again. Lacks nothing in the breeding department being by Bombastic Shiraz ~ Bogie Leigh and should prove too good.
Albion Park Greyhounds – Race 4 – Box 2 – Whata Surf
Quite afew of our favourites turn up in this race with Whata Surf, Dashing Corsair and NSW raider Punk Appeal all matched against each other. Have to go with Whata Surf who just keeps doing the job for us and did it yet again last week. Whata Surf is another from the Surf Lorian ~ New Guess litter and has now won 4 of 6 starts at this track and distance with 2 minors and has a PB of 30.22. Just keeps winning and impossible to go past him.
Albion Park Greyhounds – Race 6 – Box 7 – High Earner
The next big thing goes around in this race with the Christine Robartson trained High Earner stepping out from box 7. Hasn't lost a race from 5 starts here at Albion Park and has managed a flying 29.76 win here last start 3 weesk ago. The star of the impressive Collision ~ Double Guess litter he has now won 8 fo 12 starts with 3 minors and having already run 3 sub 30 second runs at Albion Park, should be able to add to his tally here.
Albion Park Greyhounds – Race 7 – Box 2 – Queen Lauryn
Drawn against the hardest of these middle distance fields she has so far seen, Queen Lauryn might feel the pressure for all of the first 2 metres, because that's about how long it will take for her to lead agaikn and virtually solo trial over the distance. Ran 34.60 here beating a field of spastics 3 starts ago and then had 2 cracks at Ipswich over the 630m, picking up the Ipswich 630m track record by .01 second at her last start. Still hasn't raced anything of note over these longer journeys and will be heading to Sandown next week for Australia's richest staying race, the Sandown Cup over the testing 717m. Will have to gap this lot to be even close to ready for next week.
Albion Park Greyhounds – Race 9 – Box 1 – Lots Of Moolah
Lots of Moolah, got crossed and shuffled back to last from box last week here when we were on him. Tried a couple of times to get it all going again but kept finding trouble. That shouldn't occur form box 1 here tonight and he should be able produce the same form that put 2 wins back to back here in late March running 29.96 on the best of those. The very classy and speedy Gnarraloo is also engaged in this, so don't take silly odds as she will put a ton of pressure on our selection early.
Angle Park Greyhounds – Race 1 – Box 2 – Chop Bluey
Chop Bluey should be able to step up in grade here ton ight from this box and pick up his 3rd win in a row. Won his last 2 races here from boxes 1 and 3 and seems to have found plenty of confidence. Has run 30.39 here which compares well with likely favourite Suspicious Tine who can only run about that time herself. Has won all hos 5 starts from boxes 1,2,3 and 4 and after finding his way to the line first from boxes 1 and 3 at his last 2 starts, we suspect he may do the same tonight.
Angle Park Greyhounds – Race 6 – Box 6 – Drink Driver
Drink Driver and Rob Harnas were well rewarded last week for some incredibly consistent interstate performances against better company, when Drink Driver flew from the boxes and led all the way to take out the Group 3 Anniversary Cup from 5. In this small field this week and starting from box 6, he should be just as impressive.
Angle Park Greyhounds – Race 7 – Box 1 – Proven Apache
We tried to find this bloke last time out at Angle Park on the 20th April but couldn't get the right run for him from box 8. The Troy Murray trained Proven Apache has won 4 from his last 7 starts and his last win was a personal best 30.23 so lacks nothing in the talent department. Has had a short break and should go well from this box tonight.
Angle Park Greyhounds – Race 9 – Box 1 – Risk It
SA's best stayer did the job for us for the second week in a row, coming from off the pace to catch Steve McLaren for the second week in a row. Meets a very similar field here tonight and is on having this last hit out before tackling the Sandown Cup next week. Should prove too classy again.
Don't Miss The Late Mail With Our Twitter Tips
Sometimes things can happen after we publish out Tips which change the way we view a race. Now by using Twitter you can take advantage our of our expert form analysis minute by minute as events happen. Follow us on Twitter and you'll be able to receive all our Late Mail direct to your phone or email, so you'll never miss that next winner, no matter where you are. Follow @GreyhoundRacing on Twitter now and start winning more.
Don't Like Our Tips? Lay Them At Betfair
If you think our selections can't win, you can make money by betting against us and laying the selection at Betfair. Follow any of our Betfair links to open a Befair account now and get a Free$50 Bet to put our greyhound Tips to the ultimate test.
Australian Racing Greyhound Dog House (NTBBA – Never To Be Backed Again)
Me Boss (New South Wales)
Bikini Beach (Queensland)
Autumn Honey Bee (New South Wales)
Teaman Titch (Victoria)
Sculpted (South Australia)
Matching Outcome (Queensland)
Miss Opie (Victoria)
Australian Racing Greyhound Kennel
Physical (Dapto, Bulli, Richmond)
Punk Appeal ( > 600m races)
Uno Express (Victoria)
Miss Amy Jade (Queensland)
Sardius (Victoria – short races / wide draws)
Lochinvar Polo (New South Wales)
Like Iron Mike (Horsham)
After Party (Victoria)
Miss Fluffy (Victoria)
Pure Inspiration (Victoria)
Similar Greyhound Racing News