Greyhound Racing Tips For Wednesday 29th April 2009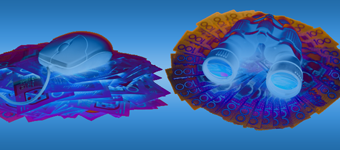 Welcome to Australian Racing Greyhound's free Greyhound Racing Tips for Wednesday 29th April 2009 with Tips tonight from Ballarat (Victoria), Warrnambool (Victoria), The Gardens (New South Wales), Ipswich (Queensland), and Cannington (West Australia).
Warrnambool takes centre stage tonight with four semi finals of the Group 2 Warrnambool Classic plus just the five heats of the Group 2 Warrnambool Cup. Despite Bendigo Cup attracting eight high quality heats for their country cup, trainers have given the new Warrnambool track a wide berth with just 40 greyhounds nominated for the heats.
Whether that low turn out is related to the obvious track bias to leading greyhounds or not is something only the trainers can answer. But there is probably no coincidence that some of the quickest box dogs in training have turned out for the heats and, with the exception of the oustanding Fidel Bale; there is scarcely a single "come from behind" greyhound in the heats.

Ironically the fact the club only attracted five heats has made the heats all the more interesting by condensing the quality and ,given most will have to lead to win, the early action from the boxes should be intense.
Of course, the greyhound who has taken the last 14 months all before him, El Galo makes a return to the country cups scene, bypassing the race that started it all for him last year, the Bendigo Cup, to concentrate on this race, the second of his country cup victories in 2008.
And while he won the final on the "old" track this time last year, the "new" track suits his style of racing even better as strong dogs had a better chance of running down leaders on the old track. As it stands now the leader needs to stop at the 400m mark, or the finish on greyhounds have to be exceptional, or they need rail up under the leader to run them down. Can't see El Galo stopping over 450m on this speed track, so he should get every chance to add to his tally and close in on the Australian prizemoney record.
Last night's racing again saw a small step back after a very good start but as we are still well and truly in front at all our bookies, Betfair, Iasbet, Centrebet, Sportingbet and Sportsbet; we'll push on with confidence with the knowledge that Wednesday night's have generally been good to us in the past.
With tonight's racing coming Ballarat (Victoria), Warrnambool (Victoria), The Gardens (New South Wales), Ipswich (Queensland), and Cannington (West Australia), lets review our betting advice for those tracks.
Ballarat is one of the fairest one turn tracks in the country and in general punters can bet with confidence over all distances, although inside boxes are slightly favoured and the 8 box races well off the 450m start. The track suits both speedy and strong greyhounds.
Warrnambool was redeveloped in 2008 to remove much of the bias and interference that occured on the old "egg" shaped track. Unfortunately while inteference has been reduced, "transition turns" have turned the track in to a leader biased procession. In almost all races the winner comes from the greyhound in front about 50m from the boxes. Only strong railing greyhounds can make ground from behind and wide runners are decidedly disadvantaged. The red box is favoured over all distances.
The Gardens is one of New South Wales' newest tracks and now the sole home of the NSW NCA. The track strongly favours early speed dogs but the 413m races should be avoided at all costs as they are decided more by interference than ability.The 515m races are worth betting on but the inside 3 boxes are all favoured and even good dogs will find it hard to cross from wide draws. The 600m trip, being a corner, start can often pose a difficult greyhound betting option and the inside box is a huge advantage. Few races are run over the 715m journey.
Ipswich can be a punters graveyard and as a general rule punters avoid investing in the 431m races unless you are laying them on Betfair, as the corner starts throws up many unlikely winners and lots of interference. If you must bet on these races, box 1 wins almost twice as many races as every other box with the exception of the second best box, box 2. The 520m races are a little more even, but have a decided bias toward the four inside boxes due to the short run to the corner and even class greyhounds find it hard to win from wide boxes. The 630m races are another corner start.
Cannington is one of the better two tracks which does tend to give greyhounds off the speed a chance to run on. Both the 530m, and 642m distances favour the inside boxes and the 1 box has a slight advantage over the 715m distance. The 297m races,starting at the top of the back straight, runs reasonably fairly, although box 1 is an advantage. The four inside boxes are advantaged over the 530m, the three inside boxes over the 642m and the 715m races reasonably evenly.
Group 2 Warrnambool Classic Semi Final 1 – Warrnambool Greyhounds – Race 3 – Box 8 – Exotic Rhode
Norm McCullagh deliberately prepares his pups each year to try and win the Warrnambool Classic. That preparation has so far netted him 12 Classic finalists with the crowing gloring being his Classic Final trifecta in 2000. That preparation shone through last week when Exotic Rhode showed her best and flew out of box 2 and led all the way running 25.52. Probably can't repeat the sensational 6.49 first section of last week, but can afford to lose 1.5 lengths on that time and still lead this. Box 8 gives her every chance.
Group 2 Warrnambool Classic Semi Final 2 – Warrnambool Greyhounds – Race 4 – Box 5 – Ned's Pedro
Ned's Pedro could not have been more impressive last week winning against the handy Kafelnikov and for the first time having to chase hard from behind and under pressure. That made it 4 starts for 4 wins and despite drawing box 5 here, still looks quick enough to race to the lead early. If that happens they won't run him down, and if it doesn't he may still prove too good.
Group 2 Warrnambool Cup Heat 1 – Warrnambool Greyhounds – Race 5 – Box 6 – Tapian Bale
Doesn't matter what happens here, Taipan Bale just leads and wins. The freak has now won all of his last 6 starts including the Bendigo Cup and it is impossible to see him getting beaten on a track that favours leaders. Will shoot from the boxes and win with a leg in the air.
Group 2 Warrnambool Cup Heat 2 – Warrnambool Greyhounds – Race 6 – Box 3 – Dancing Lights
One of the more even cup heats and with the scratching of the box 2 greyhound, Dancing Lights will get all the favours from box 3 and should be able to meander to the lead with ease. Isn't getting any younger and overcame severe injury to return to racing after a 5 months break with a slashing 24.14 all the way at Bendigo last week. Has some very quick wins to her name and has won 23 of 36 starts. High quality bitch who looks back to her best.
Group 2 Warrnambool Cup Heat 3 – Warrnambool Greyhounds – Race 7 – Box 6 – El Galo
Really want to tip Fidel Bale here as he is flying at the moment and has posted 6 wins at his past 7 starts, including a herculian effort to win at Geelong after overcoming severe interference. Is one of the few greyhounds with enough ability to overcome the Warrnambool track bias and win from behind but has to contend with El Galo tonight. Freshened up since the Easter Egg series in NSW, El Galo should be ideally suited to this track and will ping the boxes and put a gap in them early, especially with the vacant box to his inside. Fancy that gap will be too big for Fidel Bale to make up and El Galo will go into straight in to the final of the race he won here last year.
Group 2 Warrnambool Cup Heat 4 – Warrnambool Greyhounds – Race 8 – Box 4 – Hybrid Theory
Kendale Bale proved here last week Warrnambool is no place for dogs that get back in the field, and the this heat of the cup looks a race in 2 between Hybrid Theory and the well boxed Gardam Prince. Hybrid Theory returned to racing at Warragul 2 weeks ago with a sensational 24.14 win and trialled at Warrnambool last week, running equally brilliant times. Has super speed from the boxes and doubt Gardam Prince can stay with her early. Should lead and hold off Gardam Prince.
Group 2 Warrnambool Classic Semi Final 3 – Warrnambool Greyhounds – Race 9 – Box 8 – Explosive Rhode
Another Norm McCullagh trained chaser who gets another box 8 draw. As a rule the McCullagh line has always gone well from outside boxes and Explosive Rhode whould be no different tonight. Despite only running second last week after getting back from box 4, he should be able to win as he likes from out in the 8 tonight. Hasn't set the world on fire at his 2 career wins here of 25.77 and 25.76 but don't be surprised if he improves substantially on those runs tonight.
Group 2 Warrnambool Cup Heat 5 – Warrnambool Greyhounds – Race 10 – Box 6 – Hanify's Impact
Speed tracks ideally suit greyhounds like Hanify's Impact who should get good cover from her inside with Tad Rusty likely to pave the way for her and ruin the chances of the inside division. Hanify's Impact journied to Warrnambool last week and managed a 25.27 win leading all the way. Will only be improved by that run and can run brilliant first sections which is what is required at Warrnambool.
Group 2 Warrnambool Classic Semi Final 4 – Warrnambool Greyhounds – Race 11 – Box 2 – Cordozar
Vintage Octane absolutely wastes the red box draw here and should give Cordozar the best of runs from box 2. Cordozar has racked up some very good wins and does his best racing at or near the lead. Kafelnikov from bix 5 will not be easy to beat but fancy wide running Vintage Octane will take him out willm Cordozar powers away up front. All the "experts" will be on the McDonald and Langton runners here and we'll get a great price about a greyhound who should lead and has only ever missed place in 2 of his 13 career starts.
Ballarat Greyhounds – Race 6 – Box 4 – Great Thyme
We keep tipping against this greyhound and he keeps sticking it to us whenever we do. Has only missed a place once in his past 8 starts, and that was a fall at Wangaratta. Flew around this track last week running 25.33 and a repeat of that will be good enough to take this out.
Ballarat Greyhounds – Race 7 – Box 5 – Poetic Royale
On the surface this greyhound does appear poorly boxed but the Kevin Mugavin trained runner does appreciate a wide box and does have enough early pace to offset the draw and lead. Has posted good wins at The Meadows and Warrnambool and just needs to put her best foot forward to win this at odds.
Gardens Greyhounds – Race 2 – Box 8 – On My Mind
On My Mind wasted the inside alley draw last week by beginning only average and with the wet track at Newcastle, the move to box 8 should be an advantage. Led here at this track and distance 4 starts back from box 7 before getting run down late by Come Over Nova. Good enough to reverse last weeks losing run.
Gardens Greyhounds – Race 6 – Box 8 – Black Benny
Black Benny was very impressive last week winning his 3rd race in as many races all here at this track and distance and running 29.98. 2 of those wins cam e from wide boxes and looks ideally boxed again, especially on a wet track. Might just be a topliner on the rise and his sire Premier Fantasy is starting to throw some very special types.
Ipswich Greyhounds – Race 4 – Box 2 – Painted Enforcer
Painted Enforcer didn;t get a lot of peace early and the worked hard to get close enough to strike last week, but through inexperience threw the race away. Hopefully should get a better run early here tonight and if that happens he should pprove hard to beat. Painted Enforcer was very impressive winning here the week prior from box 1 and should bounce back tonight in this weaker field.
Ipswich Greyhounds – Race 8 – Box 4 – Harbour Queen
We'll give Harbour Queen another chance here this week. She began awkwardly last week and then got no peace for the first 100m getting bounced off runners left and right. The Brian Francis trained greyhound has won 7 of 12 starts and has won 4 of her 6 starts at this track and distance and just needs to come out clean to put last weeks failure behind her.
Don't Miss The Late Mail With Our Twitter Tips
Sometimes things can happen aftwer we publish out tips which change the way we view a race. Now by using Twitter you can take advantage our of our expert form analysis minute by minute as events happen. Follow us on Twitter and you'll be able to receive all our Late Mail direct to your phone or email, so you'll never miss that next winner, no matter where you are. Follow @GreyhoundRacing on Twitter now and start winning more.
Free $50 Bet At Sportsbet
Remember if you like any of our Tips and want to get your punting account kick started, all our readers are able to take advantage of our Free $50 Bet offer for anyone that is able to open a new account with Sportsbet. Just open a new account at Sportsbet from any of our links and you can be betting and winning for free on us.
Don't Like Our Tips? Lay Them At Betfair
If you think our selections can't win, you can make money by betting against us and laying the selection at Betfair. Follow any of our Betfair links to open a Befair account now and get a Free$50 Bet to put our greyhound Tips to the ultimate test.
Australian Racing Greyhound Dog House (NTBBA – Never To Be Backed Again)
Me Boss (New South Wales)
Bikini Beach (Queensland)
Autumn Honey Bee (New South Wales)
Teaman Titch (Victoria)
Sculpted (South Australia)
Matching Outcome (Queensland)
Miss Opie (Victoria)
Australian Racing Greyhound Kennel
Physical (Dapto, Bulli, Richmond)
Punk Appeal ( > 600m races)
Uno Express (Victoria)
Miss Amy Jade (Queensland)
Sardius (Victoria – short races / wide draws)
Lochinvar Polo (New South Wales)
Like Iron Mike (Horsham)
After Party (Victoria)
Miss Fluffy (Victoria)
Pure Inspiration (Victoria)
More greyhound news