Greyhound Racing Tips For Tuesday 28th April 2009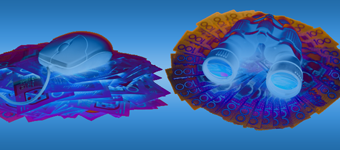 Welcome to Australian Racing Greyhound's free Greyhound Racing Tips for Tuesday 28th April 2009 with Tips tonight from Tips tonight from Albion Park (Queensland), Gosford (New South Wales), Lismore (New South Wales), Warragul (Victoria) and Mandurah (West Australia).
Well tonight we've prayed to the gods, bled a chook and made sure all our karma stones are in a line, as we need to break our current losing streak. We're still showing a healthy profit, especially at Betfair, but there's nothing like two losing night's back to back to make you want to kick the neighbour's cat. So with all that negativity out of the way lets get down to business.
With racing tonight from Albion Park (Queensland), Gosford (New South Wales), Lismore (New South Wales), Warrnambool (Victoria) and Mandurah (West Australia), lets review our track advice for those tracks.

Albion Park was the first track in Australia to move to the finish-on lure system and it is definitely the better of the two Queensland TAB tracks. A lack of depth in a lot of races can cause upsets at Albion Park when favourites are over-rated or suffer interference. Tread warily when betting on the corner start 600m races; and the 700m races will often throw up odds-on favourites that have alot of weakness about them. The 395m races are out and go affairs that, like all corner starts, are hazards to your punting dollar.
Gosford was rebuilt in the 90's to replicate the Angle park track layout and that's exactly what they got. A leader biased track that favours the inside boxes over all distances. The 400m races shjould ber avoided where possible as they are a corner start dominated by intereference. The 515m start is heavily biased to ward the insde four boxes (just like Angle Park) due to the short run to the corner and the fact the boxes are a long way off the track. The 600m starts again favour the inside four boxes and as a corner start punters need to identify leaders or good field dogs. There are very few races run over the 731m distance.
Lismore is almost circular in shape and consequently has two corner starts over the 420m and 635m starts, with box 1 heavily favoured over 420m and box 2 an absolute standout advantage over the 635m. The 520m start advantages the two inside boxes with box 8 next in preference. Again very few 722m races are held but the two inside boxes are advantaged due to the fact that it is very hard to make ground out wide and railers with early pace are advantaged over all distances.
Warragul race over only two distances, the 424m and the 699m journeys. The track is a leader biased track that strongly favours the red box runners over the 424m trip with more than 20% of winners exiting that box. Often plagued by interference in the curving back straight and entering the corner, the eight box is the next best as it is drawn to miss most of the trouble. There are very few races run over the 699m.
Mandurah can be a punters graveyard, the 492m distance, 647m distance and the 302m distances are corner starts and even the 405m start is only a short run before the corner. Good beginners are decidedly advantaged as are the red boxes over all 3 shorter distances.
Warragul Greyhounds – Race 2 – Box 1 – Canal Road
Garry Ennis has been more than patient with this daughter of Where's Pedro ~ Nova Belle who is an October 2006 model and is having her first start here. One or two from this litter had wraps on them early days and litter brother Merrily Mack, owned and trained in the same interests has won 2 of his last 3 starts and made the final of the Sandown VBIS Maiden Series earlier this year. With the added advantage of box 1 tonight Canal Road gets her chance to win on debut.
Warragul Greyhounds – Race 5 – Box 4 – Shockmount
The scratchings of boxes 5 and 6 plus the reserves in this race have gifted it to box 4 runner Shockmount who id down in grade and has two vacant boxes to his outside and 3 slow beginners to his inside. Impossible to see how him getting led here and a February 2009 Sale win running 24.91 confirms the fact he can run. Has actually never been unplaced from this box and has won 3 of 16 race wins from this box as well.
Gosford Greyhounds – Race 2 – Box 5 – Forty Twenty
Forty Twenty is very quickly developing a love – hate realtionship with us here. Absolutely brilliant on his night and a complete dissapointment when he is not on. Back on his local track here and the small field suits. Should be able to add to his tally of 9 wins from 13 starts from box 5 tonight, from which he has already all 2 of his starts. Lets just hope the right Forty Twenty turns up.
Gosford Greyhounds – Race 4 – Box 8 – Black Sensation
The Billy and Cathy Dance trained Black Sensation was a very good second behind promising Bensteck on debut here last week. Showed enough early pace that night to suggest he might be able to cross the field and being locally trained he won't lack experience on the track. The likely favourite is from a litter that have ability but not a lot of conviction and we'll get a good price here.
Gosford Greyhounds – Race 10 – Box 7 – Bensteck
Bensteck is a flying machine from the boxes and should not have alot of trouble leading here from box 7. Broke through last start to crack his maiden at start number 5 but has had run second and third at prior starts. Is up ingrade and isn't showing the kind of strength we normally expect from a Vince Multari runner but does looks above average and should be able to step up here and lead.
Lismore Greyhounds – Race 4 – Box 3 – Cheeky Lorian
When Dave Irwin decides to make the trek to Lismore whith his kennel, it usually pays to follow the money. Cheeky Sprite has faced the starter 3 times and is yet to break his duck but did manage 2.5 length second behind Pop Culture at Ipswich 3 starts back, and as we know, Pop Culture has gone on to win several races in good company. Looks a good chance to get out of her maiden here tonight.
Lismore Greyhounds – Race 7 – Box 3 – Whirly Storm
Lismore track ideally suits Whirly Storm, who is capable of flying out of the boxes and she has now started here 3 times fro 2 wins and a second. Just got nailed by Rose Chalice on the line here last start in 30.13 and beat Digital Magic at Albion Park the start before that running 30 dead. Gets every chance to lead from box 3 tonight with the scratching to her inside and should be able to set up a handy lead early.
Lismore Greyhounds – Race 10 – Box 3 – Maxie's Chariot
Queensland's 2008 young greyhound trainer of the year is on fire at present and he's got Maxie's Chariot right in to the swing of things winning 3 of his last 4 starts all at Casino. Has had 4 starts here for just the 1 second but confidence is high and we only need to avoid Youtar Daggy from box 1 tonight to steal this race.
Albion Park Greyhounds – Race 7 – Box 3 – Powder Blue
No prizes for guessing why we're on Powder Blue here tonight. A very good $8.00+ winner for us back on the 16th April at Albion Park, Powder Blue is yet another from the Robartson's Surf Lorian ~ New Guess litter. Anything with "guess" in its damline and owned or trained by the Robartson's seems a good bet around any track in Queensland lately and with 2 wins from 3 starts and a last start 30.23 next to his name we need to be on again.
Mandurah Greyhounds – Race 4 – Box 1 – Nikki Monelli
Look for Nikki Monelli to imprve dramatcially on previous runs by pinging the boxes here and leading all the way. Won her only start in 7 races from this box at this track and distance 3 starts back and all other efforts have resulted in an duck egg. Is not the quickest greyhoudn in the race nor does she have a whole lot of scope oustide this race but can improve enough to win this at big odds despite the favourable inside ally.
Don't Miss The Late Mail With Our Twitter Tips
We do leave the tips as late in the day as possible to ensure we have all the available information at our fingertips when doing our greyhound betting tips, but sometimes things can happen later which change the complexion of a race or betting moves influence the way we view a race. Now you can take advatantage our of our expert form analysis minute by minute as events happen. Follow us on Twitter and you'll be able to receive all our Late Mail direct to your phone or email, so you'll never miss that next winner, no matter where you are. Follow @GreyhoundRacing on Twitter now and start winning more with our Twitter Tips.
Don't Like Our Tips? Lay Them At Betfair
If you think our selections can't win, you can make money by betting against us and laying the selection at Betfair. Follow any of our Betfair links to open a Befair account now and get a Free$50 Bet to put our greyhound Tips to the ultimate test.
Australian Racing Greyhound Dog House (NTBBA – Never To Be Backed Again)
Me Boss (New South Wales)
Bikini Beach (Queensland)
Autumn Honey Bee (New South Wales)
Teaman Titch (Victoria)
Sculpted (South Australia)
Matching Outcome (Queensland)
Miss Opie (Victoria)
Australian Racing Greyhound Kennel
Physical (Dapto, Bulli, Richmond)
Punk Appeal ( > 600m races)
Uno Express (Victoria)
Miss Amy Jade (Queensland)
Sardius (Victoria – short races / wide draws)
Lochinvar Polo (New South Wales)
Like Iron Mike (Horsham)
After Party (Victoria)
Miss Fluffy (Victoria)
Pure Inspiration (Victoria)