Greyhound Racing Tips For Friday 3rd April 2009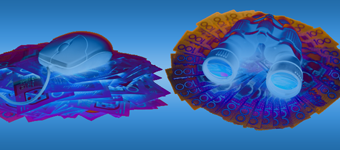 Welcome to Australian Racing Greyhound's free Greyhound Racing Tips for Friday 3rd April 2009 with Tips tonight from Geelong (Victoria), Richmond (New South Wales) and selected races from Mandurah (West Australia).
Yesterday produced a small win across all our bookies, but only small profits given we won 6 races from the 18 selctions. There was no Lay of the night declared last night.
With tonights Greyhound Racing coming from Geelong (Victoria), Richmond (New South Wales) and selected races from Mandurah (West Australia), lets just recap betting advice for those tracks.

Geelong is considered to be a safe punting track especially over the 457m distance. The 347m starts are usually plagued by interference and terrible betting races, box 1 is an advantage and box 3 has a godd record of this trip. The few 600m races run can produce good results but the short run to 1st corner has caused more than one betting plunge to go astray and does give an advantage to the box 1 runner. Over the 457m boxes 1 and 8 both share favouritism with the next most preferred draw box 7.
Richmond has always been a hot bed of greyhound betting activity, both good and bad; and it has always paid to follow educated money in most races at Richmond. The track has undergone some changes in recent years but the 535m races are genrally safe betting events as most dogs will get their chance in the run. Richmond races over the 313m and 400m distances and these should be avoided as betting options. If you must bet, boxes 1 and 2 over the 313m and box 1 over the 400m journey are massive advantages. The inside 3 boxes are only slightly favoured in the 535m races and again the inside 3 boxes are slightly favoured over the longer 717m distance. Over the 618 box 1 can be an advantage with box 2 next best.
Mandurah can be a punters graveyard, the 492m distance, 647m distance and the 302m distances are corner starts and even the 405m start is only a short run before the corner. Good beginners are decidedly advantaged as are the red boxes over all 3 shorter distances. In the 302m races box 1 is a huge advantage and the same box features as prominently over the 405m, although the inside 4 boxes all perform well. Over the 492 distance box 1 is again a big advantage as is box 2. Over the 647m there is a very slight preference to the squeeze boxes, 3,4,5 and 6 but it is marginal.
Geelong Greyhounds – Race 5 – Box 4 – Pure Inspiration
Pure Inspiration went straight in to our Australian Racing Greyhound Kennel after a super impressive go to whoa performance that netted the Darren McDonald trained chaser the Ballarat 450m Track Record, running 24.78 2 starts ago. Lost no fans being beaten by promising Gardam Prince last start at Shepparton, almost catching that greyhound getting beaten just a length. Should go well again.
Geelong Greyhounds – Race 8 – Box 5 – Gardam Prince
As we said above Gardam Prince won at Shepparton last start and that made it 9 starts for 9 wins, and considering he beat the current Ballarat track record holder last start, that is no mean feat. Has to overcome a poor draw and 2 greyhounds with early pace in boxes 1 and 2, but has obvious ability and is in good hands.
Richmond Greyhounds – Race 1 – Box 5 – Tip Top Thomas
The John Heard trained Tip Top Thomas didn't do a lot wrong last week, having to work early to get to the lead before winning in 31.37. Thats was a fair bit slower than Kristy Sultana's impressive winner Monique's Doll, but Monique's Doll now has to move form box 1 last week to box 4 tonight, and you juts get the feeling Monique's Doll could actually make the race for Tip Top Thomas and give him the cart in to the race he needs. Prepared to go for the 5 at odds.
Richmond Greyhounds – Race 2 – Box 7 – Really Satisfies
Demolished her field here again last week from box 1 winning by 13 lengths. That win was her second form 2 starts and her first was at this track and distance winning by 16 lengths. Trained by Wayne Vanderburg and owned by Ryan Tredway, Really Satisfies is a fawn bitch by Bond ~ Miss Demeaner and although this is a little harder that her maiden heat and final wins, she is too good to go past.
Richmond Greyhounds – Race 4 – Box 3 – Midnight Move
This David Pringle trained greyhound had big wraps on her heading in to the Magic Maiden heats at Wentworth Park last week, where she was well supported but failed to flatter, finishing 4th at even money. Will appreciate the drop in grade here and Spiral Nakita's have often found form as young greyhounds at Richmond.
Richmond Greyhounds – Race 5 – Box 5 – Laura's Legacy
The current Richmond 717m equal track record holder is following the other greyhound's footsteps, after Forty Twenty won here last week over this distance. The Bill and Cathy Dance trained greyhound will need a little luck early but is too good to dismiss, as she is a slow beginner who rattles home by Primo Uno ~ Emmalena, and cofidence is at an all time high.
Richmond Greyhounds – Race 8 – Box 5 – Blue Osti
Blue Osti is down a long in class from contesting Golden Easter Egg heats last week. Was a 30.09 Wentworth Park winner back in February and had no luck at Albion Park in the Queensland Futurity series. Should appreciate being back on home ground and has started twice here for a win in 31.31 and a placing.
Mandurah Greyhounds – Race 2 – Box 2 – First Assett
First Assett was an impressive last start Cannington 530m winner leading all the way from box 7. This Barry Thompson trained greyhound won here over this trip 3 starts ago in 22.83, again leading all the way. Is racing with confidence and is boxed inside the likely favourite Elite Saint. Can worry the favourite out of it.
Mandurah Greyhounds – Race 5 – Box 4 – Disturbia
The Dave Hobby trained Disturbia was a very impressive last start winner who put it all together last Friday, leading throughout in a fast 27.54. Has now won 5 of 13 starts can handle this box, having won 2 from 4 with 1 minor placing.
Mandurah Greyhounds – Race 6 – Box 8 – Stanga Jill
We plonked for this greyhound 2 starts back, but she couldn't lead and finished 3rd. Has been at or near the lead in all recent runs, and overcame trouble here last week to finish 2nd. Gets her chance to ping and cross the field here tonight and if she does that she'll be good enought to win for trainer us and trainer Jason Marley.
Don't Like Our Tips? Lay Them At Betfair
If you think our selections can't win, you can make money by betting against us, laying the selection at Betfair. Follow any of our Betfair links to open a Befair account now and get a Free$50 Bet to put our greyhound Tips to the test.
Australian Racing Greyhound Dog House (NTBBA – Never To Be Backed Again)
Me Boss (New South Wales)
Bikini Beach (Queensland)
Autumn Honey Bee (New South Wales)
Teaman Titch (Victoria)
Sculpted (South Australia)
Matching Outcome (Queensland)
Australian Racing Greyhound Kennel
Physical (Dapto, Bulli, Richmond)
Punk Appeal ( > 600m races)
Uno Express (Victoria)
Miss Amy Jade (Queensland)
Sardius (Victoria – short races / wide draws)
Lochinvar Polo (New South Wales)
Like Iron Mike (Horsham)
After Party (Victoria)
Miss Fluffy (Victoria)
Pure Inspiration (Victoria)
Similar Greyhound Racing News