Greyhound Racing Tips For Monday 14th September 2009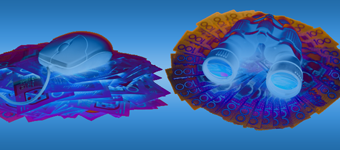 Welcome to Australian Racing Greyhound's Greyhound Racing Tips for Monday 14th September 2009 with Tips tonight from Cranbourne (Victoria), Wentworth Park (New South Wales), Albion Park (Queensland) and Angle Park (New South Wales).
If you haven't jumped on the bandwagon yet get yourself set up with an account at Sportsbet, most Australians are still eligible for a $50 free bet, no deposit required at one of Ausralia's leading corporate bookies.
With racing from Cranbourne (Victoria), Wentworth Park (New South Wales), Albion Park (Queensland) and Angle Park (New South Wales), lets just review some of our betting advice for the way those tracks play.

Cranbourne races over the 311m, 520m and 699m distances. Punters should stay away from the 311m races as a short run to the first corner cause unpredictable results and leaders usually win. Box 8 is a huge advantage in these races.
The 520m distance runs more consistently and the track show a more normal distribution of the four "bookend" boxes performing best. The 699m races are run infrequently and usually contain one standout selection.
Wentworth Park went from being a very fair track to a leader biased track with the addition of "transition turns" to the corners in the mid 90's. Leaders have been advantaged ever since that track modification and consequently red box draws are small advantage over both the 520m and 720m distances now.
Albion Park was the first track in Australia to move to the finish-on lure system and it is definitely the better of the two Queensland TAB tracks. A lack of depth in a lot of races can cause upsets at Albion Park when favourites are over-rated or suffer interference. Tread warily when betting on the corner start 600m races; and the 700m races will often throw up odds-on favourites that have alot of weakness about them.
Angle Park is all about leading to the first corner, class dogs will knock up winning in South Australia as their is a definite lack of depth, even at higher grades. Again be wary of betting in 600m and 700m events at Angle Park as in many cases it is just the last throw of the dice for connections and there are very few genuine stayers.
Cranbourne Greyhounds – Race 8 – Box 3 – Jay Bartel
Doubt we'll get any great price here but Jay Bartel as the winner of 6 of 20 starts and with wins as quick as 27.21 Horsham, and 22.67 Warrnambool, he looks a graded certainty against mostly 1 and 2 win greyhounds. First start here but all wins have been from inside boxes and the draw suits, particularly with slow beginners to his inside.
Wentworth Park Greyhounds – Race 2 – Box 1 – Confused Tommy
Nothing confusing about Confused Tommy's chances here. Most will give him little, but off box 1 and on the back 2 good Nowra wins from box 2 over the 520m, he shouldn;t be written off. Led all the way at his past two and is boxed to do the same again.
Wentworth Park Greyhounds – Race 4 – Box 7 – Punk Appeal
Well boxed Punk Appeal gets his chance to win his third race in town from box 7 tonight. Field is not strong and is full of inexperienced and/or below average performers. Punk Appeal does get back in his races but likes it wide and has a strong finish. Should be able to run over the top of most of these, just needs a clear run to the back.
Wentworth Park Greyhounds – Race 7 – Box 8 – Fancy Step
No reason to get off Fancy Step here, despite the rise in grade. Fancy Step has been very good to us recently winning 5 of her 6 career starts at Dapto and winning on debut here last week in a flying 30.05 leading all the way from box 7. Move to box 8 tonight doesn't represent any issues can run quick enough to led or at least run up outside any inside leaders. Looks very promising and will go very close again.
Free $50 Bet At Sportsbet
Take advantage of our $50 Free Bet with Sportsbet. Just open a new account at Sportsbet from any of our links and you can be betting and winning for free on us. Use Sportsbet Bonus Code 27110 when signing up for a $50 Free Bet.
Free $100 Bet At Iasbet
Sign up at Iasbet and use the Iasbet Promo Code ARG100 and you can get a Free $100 Bet on us. Just open a new Iasbet account from any of our links, use the Iasbet Bonus Code ARG100 when registering, deposit $50 and have a $50 bet, and your account will be credited with a $100 Free Bet with in 24 hours.
Don't Like Our Tips? Lay Them At Betfair
If you think our selections can't win, you can make money by betting against us and laying the selection at Betfair. Follow any of our Betfair links to open a Befair account now and put our greyhound Tips to the ultimate test. Betfair is also the only site that allows you to get set at fixed odds on all greyhounds races Australia wide.
Australian Racing Greyhound Dog House (NTBBA – Never To Be Backed Again)
Me Boss (New South Wales)
Bikini Beach (Queensland)
Autumn Honey Bee (New South Wales)
Teaman Titch (Victoria)
Sculpted (South Australia)
Miss Opie (Victoria)
Birthday Boy (Victoria)
Australian Racing Greyhound Kennel
Uno Express (Victoria)
Monique's Doll (New South Wales)