Greyhound Racing Tips For Saturday 12th September 2009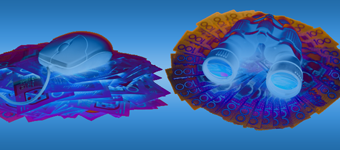 Welcome to Australian Racing Greyhound's Greyhound Racing Tips for Saturday 12th September 2009 with Tips tonight from The Meadows (Victoria), Wentworth Park (New South Wales), and Cannington (West Australia).
Tonight's racing is highlighted by the Group 3 Chairmans Cup heats over the distance at Wentworth Park and as usual we'll add all the group greyhound racing heats to our normal tips, to help you find a winner and cash up for next week.
Sportsbet is still offering a free $50 bet without deposit is you enter the Sportsbet Free Bet code 27110 and you can get an Iasbet Free Bet of $100 if you deposit just $50 and place it on one of our Tips or your own selection.

With Greyhound Racing coming at us from The Meadows (Victoria), Wentworth Park (New South Wales), and Cannington (West Australia), let's recap out betting advice for tonight's tracks.
The Meadows races over the 525m, 600m and less frequently the 725m distances and the track definitely favours railers; it is almost impossible to make ground once you get wide on the track at The Meadows. The inside 3 boxes are favoured over the 525m, and the inside 4 boxes over the 600m. The outside boxes are a decided disadvantage over the both the shorter distances.
Wentworth Park went from being a very fair track to a leader biased track with the addition of "transition turns" to the corners in the mid 90's. Leaders have been advantaged ever since that track modification and consequently red box draws are small advantage over both the 520m and 720m distances now.
Cannington is one of the better two tracks which does tend to give greyhounds off the speed a chance to run on. Both the 530m, and 642m distances favour the inside boxes and the 1 box has a slight advantage over the 715m distance.
The Meadows Greyhounds – Race 6 – Box 7 – Max Da Muss
Really very ordinary punting meeting at The Meadows tonight, with lots of good dogs boxed badly in awkward fields and a lot of "inconsistent" chasers engaged. Ending up in our first bet in a Maiden Final which we'd normally steer away from but in a final field where just 2 sires represent 6 of the 8 runners, we'll go for the best performed and best "on paper" breeding. Max Da Muss is by Brett Lee~Leprechaun Flee and has won both heat and semi of this race in 30.51 and 30.10. Has led all the way on each occasion running 5.27 and 5.22 early. Those splits aren't world beating and does have a wide box, so don't take short odds, but obviously has above average talent and a will to win.
The Meadows Greyhounds – Race 10 – Box 5 – Miss Fluffy
On a night of few opportunities we have to wait until race 10 where on of the fastest beginners in racing goes around on debut here at The Meadows. Miss Fluffy has come back in form with two impressive Sale and Warragul all the way wins and at her best is as quick as any greyhound in training over the first 200 metres. She'll probably upset the all the top 3 favourites chances by leading and taking away their chances and will go around at very attractive odds. One of those races where you know you're going to be a chance or nothing withing the first 20 metres and happy to risk this bitch on debut at odds.
Wentworth Greyhounds – Race 1 – Box 2 – Swift Fancy
Swift Fancy is definitely one of our favourites here and has won 4 of 7 starts with 3 seconds for Anne and Dennis Barnes and our followers. He is another from the very good Collision~Flash Fancy litter and is unbeaten from draws in the inside half of the field. Like the rest of the litter he possesses both early speed and the dam lines stamina and will be able to lead or take a sit and come home hard. Ran second here on Monday night behind litter sister Fancy Step (who we tipped at good odds) in 30.27 coming from off the speed and a wide draw and should appreciate this inside draw tonight.
Wentworth Greyhounds – Race 2 – Box 1 – Thai Agent
Mick Abbott's Cleopatra Magic will be all the rage in this and she's one we've supported in the past but has to over come box 4 tonight and did only run 30.41 here on debut leading all the way. Have to believe that Thai Agent can show somewhere near his best from box tonight from box 1 where he has started just the once for 1 win from 27 starts. The line appreciate inside draws as a rule and that won win was a 30.37 effort. With Abbott's running sure to be backed we'll get nice odds about a Richie Dean runner who is ideally boxed.
2009 Group 3 Chairmans Cup Heat 1 – Wentworth Greyhounds – Race 5 – Box 3 – Amity Bale
Don't even need to look at the form to work out how this race will run. Sand Burner is one run away from a fail to chase ticket and after coming off an amazing Richmond 535 track record run, did a very good job to run down Tifi over 600m at the same track, while Tifi franked the form by leading throughout here in 42.33. But, Sand Burner then only half chased behind Jumpin' Canary here last week and while stewards rightly questioned the run , they took no action other than to swab the greyhound. A repeat performance won't be so flippantly dealt with. Meanwhile Jumpin' Canary staged a Darren McDonald-esque improved performance to 10 lengths quicker than her previous bests for Mark Bell in winning last week and earnt a Stewards swab for the effort. Doubt a 10 length improvement in one week can be sustained and with Sand Burner dogging it at the back of the field, rail or ruin runner Amity Bale will be able to take up a rails run ahead of the two inside her and it doesn't matter whats in front of her, if she's got the rail – she's too god.
2009 Group 3 Chairmans Cup Heat 2 – Wentworth Greyhounds – Race 6 – Box 3 – Red Shilling
Speaking of Darren McDonald, he has the inside runner here in the second heat of the Group 3 Chairmans Cup but even one of his famous form improvements will not get Dr Slipstream home here. Going to go with a "karma" tip here but now Red Shilling has made the trip form Cannington where she blew the National Distance Champs by deciding not to jumping the one race that mattered, she comes up against the winner of that race here on here outside. Tipped her to beat Jarvis Bale that night and the change of track doesn't change that. Karma's a bitch and Red Shilling deserves this win.
2009 Group 3 Chairmans Cup Heat 3 – Wentworth Greyhounds – Race 7 – Box 3 – Whitfield Bale
Easily the weakest of the three Chairmans Cup heats and the other National's finalist Smashing Amy was no hope at all in the Nationals final, after racing forward and fading for a poor sixth. Was an upset state winner and despite the rails draw, which suits, can't have her here. Shadow Boxer has a fair third behind LIlley Criminal to his credit and has trialled 29.88 over the sprint distance here, but tends to be disappointing when he looks the winner on paper. Bloody hard race to tip in as the one that decides to try – will win. Going to go with Whitfield Bale on that score who has a good record from box 2, but do not invest a lot in this race, it's a punters trap.
Free $50 Bet At Sportsbet
Take advantage of our Free $50 Bet with Sportsbet. Just open a new account at Sportsbet from any of our links and you can be betting and winning for free on us. Use Sportsbet Bonus Code 27110 when signing up for a Free $50 Bet.
Free $100 Bet At Iasbet
Sign up at Iasbet and use the Iasbet Promo Code ARG100 and you can get a Free $100 Bet on us. Just open a new Iasbet account from any of our links, use the Iasbet Bonus Code ARG100 when registering, deposit $50 and have a $50 bet, and your account will be credited with a Free $100 Bet with in 24 hours.
Don't Like Our Tips? Lay Them At Betfair
If you think our selections can't win, you can make money by betting against us and laying the selection at Betfair. Follow any of our Betfair links to open a Befair account now and put our greyhound Tips to the ultimate test.
Australian Racing Greyhound Dog House (NTBBA – Never To Be Backed Again)
Me Boss (New South Wales)
Bikini Beach (Queensland)
Autumn Honey Bee (New South Wales)
Teaman Titch (Victoria)
Sculpted (South Australia)
Miss Opie (Victoria)
Birthday Boy (Victoria)
Australian Racing Greyhound Kennel
Uno Express (Victoria)
Monique's Doll (New South Wales)
More greyhound news