Greyhound Racing Tips For Saturday 5th September 2009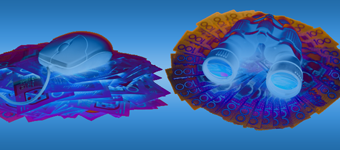 Welcome to Australian Racing Greyhound's Greyhound Racing Tips for Saturday 5th September 2009 with Tips tonight from The Meadows (Victoria), Wentworth Park (New South Wales), and Cannington (West Australia).
Highlights tonight are definitely coming from Cannington with the running of both the $50,000 to the winner Group 1 National Distance and National Sprint Championship finals. Both races have a number making up the field and only a few hopes so should present some opportunities to make a profit.
With Greyhound Racing coming at us from The Meadows (Victoria), Wentworth Park (New South Wales), and Cannington (West Australia), let's recap out betting advice for tonight's tracks.

The Meadows races over the 525m, 600m and less frequently the 725m distances and the track definitely favours railers; it is almost impossible to make ground once you get wide on the track at The Meadows. The inside 3 boxes are favoured over the 525m, and the inside 4 boxes over the 600m. The outside boxes are a decided disadvantage over the both the shorter distances.
Wentworth Park went from being a very fair track to a leader biased track with the addition of "transition turns" to the corners in the mid 90's. Leaders have been advantaged ever since that track modification and consequently red box draws are small advantage over both the 520m and 720m distances now.
Cannington is one of the better two tracks which does tend to give greyhounds off the speed a chance to run on. Both the 530m, and 642m distances favour the inside boxes and the 1 box has a slight advantage over the 715m distance.
The Meadows Greyhounds – Race 6 – Box 1 – Danny Phantom
Danny Phantom has won 2 of his past 3 starts in good time at Sandown in 29.92 and then travelled north to Wentworth Park for 30.02 win. Was second last start here over this track and distance in 34.84 getting caught on the line by Nelly Bale. Fronts up here off box 1, as he did last week in the heats and should strip fitter and stronger.
The Meadows Greyhounds – Race 8 – Box 1 – Amity Bale
Amity Bale ran the Geelong 700m track record last start after disappointing in the Victorian state distance final when she refused to go around a dog. Won't have that problem tonight of the inside box and should be able to just keep railing up. First few staying run were a little inconsistent but has struck form now and is fast enough to win, just needs a little luck in running gaining rails runs.
Wentworth Park Greyhounds – Race 1 – Box 7 – Sand Burner
Sand Burner ran a new Richmond 535m track record 2 starts again and then won a Richmond 600m race wearing down Tifi, who has since franked that form by performing very will up in grade. Sand Burner has started here over this track and distance 3 times already fro 2 wins and a second, but looks to be going better now than ever for trainer Jason Mackay and owner Helen Ivers. Potentially the best stayer in Australia if he can stay focused and in form. Should be winning this.
Wentworth Park Greyhounds – Race 5 – Box 2 – Root Canal
Root Canal franked his good recent form at Richmond, with a last start all the way win here last week. Time was a very impressive 29.87, although the track was flattering to front runners. Nonetheless comes up with box 2 here and gets every opportunity to lead and win again. No reason to jump off him now.
Group 1 National Distance Championship – Cannington Greyhounds – Race 4 – Box 2 – Red Shilling
Interesting National Distance Championship with the main chances all wanting to lead. The question mark in the race is Fallen Zorro who won well at her past 2 starts but didn't beat much and had been out of form badly before that. Have to assume she is not quite going as well as last year and on that score, either Red Shilling or Vintage Octane probably lead and win. Fancy Red Shilling will be able to secure the lead or close trail and prove too strong on her home track where she is racing with supreme confidence.
Group 1 National Sprint Championship – Cannington Greyhounds – Race 6 – Box 2 – Dyna Lachlan
Realistically only 3 possible chances here, Dyna Lachlan, Dashing Corsair and Velocette. Velocette is the current track record holder here and had he drawn inside as he did when running the record would've been the tip, but will struggle to cross from this wide draw. Dashing Corsair is another that has raced very well here in the past and deserves a big race but again would've been better served by an inside box draw. Dyna Lachlan gets every chance to win from his box 1 draw and did trial 30.33 here last week. Should be further improved and should get enough of a break over the very string Dashing Corsair to get home.
Don't Miss The Late Mail With Our Twitter Tips
Sometimes things can happen after we publish our Tips which change the way we view a race. By using Twitter you can take advantage our of our expert form analysis minute by minute as events happen. Follow us on Twitter and you'll be able to receive all our Late Mail direct to your phone or email, so you'll never miss that next winner, no matter where you are. Follow @GreyhoundRacing on Twitter now and start winning more.
Don't Like Our Tips? Lay Them At Betfair
If you think our selections can't win, you can make money by betting against us and laying the selection at Betfair. Follow any of our Betfair links to open a Befair account now and put our greyhound Tips to the ultimate test.
Australian Racing Greyhound Dog House (NTBBA – Never To Be Backed Again)
Me Boss (New South Wales)
Bikini Beach (Queensland)
Autumn Honey Bee (New South Wales)
Teaman Titch (Victoria)
Sculpted (South Australia)
Miss Opie (Victoria)
Birthday Boy (Victoria)
Australian Racing Greyhound Kennel
Uno Express (Victoria)
Monique's Doll (New South Wales)
More greyhound news