Greyhound Racing Tips For Monday 7th September 2009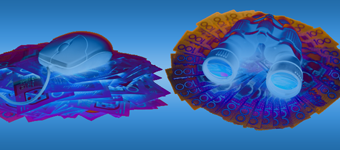 Welcome to Australian Racing Greyhound's Greyhound Racing Tips for Monday 7th September 2009 with Tips tonight from Cranbourne (Victoria), Wentworth Park (New South Wales), Albion Park (Queensland) and Angle Park (New South Wales).
If you haven't jumped on the bandwagon yet get yourself set up with an account at Sportsbet, most Australians are still eligible for a $50 free bet, no deposit required at one of Ausralia's leading corporate bookies.
With racing from Cranbourne (Victoria), Wentworth Park (New South Wales), Albion Park (Queensland) and Angle Park (New South Wales), lets just review some of our betting advice for the way those tracks play.

Cranbourne races over the 311m, 520m and 699m distances. Punters should stay away from the 311m races as a short run to the first corner cause unpredictable results and leaders usually win. Box 8 is a huge advantage in these races.
The 520m distance runs more consistently and the track show a more normal distribution of the four "bookend" boxes performing best. The 699m races are run infrequently and usually contain one standout selection.
Wentworth Park went from being a very fair track to a leader biased track with the addition of "transition turns" to the corners in the mid 90's. Leaders have been advantaged ever since that track modification and consequently red box draws are small advantage over both the 520m and 720m distances now.
Albion Park was the first track in Australia to move to the finish-on lure system and it is definitely the better of the two Queensland TAB tracks. A lack of depth in a lot of races can cause upsets at Albion Park when favourites are over-rated or suffer interference. Tread warily when betting on the corner start 600m races; and the 700m races will often throw up odds-on favourites that have alot of weakness about them.
Angle Park is all about leading to the first corner, class dogs will knock up winning in South Australia as their is a definite lack of depth, even at higher grades. Again be wary of betting in 600m and 700m events at Angle Park as in many cases it is just the last throw of the dice for connections and there are very few genuine stayers.
Cranbourne Greyhounds – Race 7 – Box 8 – Firefly Bale
Don't expect anything special on the tote but Firefly Bale does look the winner here on the back of a 30.65 Sandown win Thursday night. Came from box 6 to win that win from just off the pace and has a fair box 8 record, having won twice from 5 starts. First start here at Cranbourne resulted in a third but has been racing well against better dogs and should appreciate the drop in class.
Cranbourne Greyhounds – Race 8 – Box 2 – Dyna Obelia
Perfectly boxed in box 2 where she has won 5 of 7 starts, Dyna Obelia has the pace to lead this field and win running away. Won her heat here last week leading all the way in 30.62 which was only a length outside the best of the night. Has started at Cranbourne 3 times for 3 wins and looks the best of good things on tonight's Cranbourne card.
Wentworth Park Greyhounds – Race 3 – Box 3 – Gold Nebo
I hope GRNSW didn't pay Peter Davis' way to Cannington for the Nationals on Saturday night, because they certainly didn't get their moneys worth, with the outspoken pint-seized NSW journo using his 5 minutes of Sky Channel fame to slam Wentworth Park as the worst track in the country, amongst other criticisms. Regardless of his underlying motives, Davis claims Paul Wheeler is sending all his current brigade of very good NSW greyhounds to Victoria because of Wentworth Park. Well the truth is half out there. Clearly Wheeler has recently bred his lines for stamina, and it has worked very well, but it has come at the expense the early speed and chase needed for tracks like Wentworth Park. Frequently these greyhounds look very good when in open traffic and terrible when the breaks don't go their way. Have a look at the current brigade, most have won well at Bulli and Richmond which forgive slow beginners and dogs that need room, but not Wenty; and it's is no coincidence Wheeler has more than a few stayers running around at the moment. Go back a few years and Paul didn't have a problem with the place in the early 90's when he bred for speed and even had a Wentworth Park replica track built at his home base. Nevertheless one of the greyhounds at the centre of this storm in tea cup, has its last run here at Wenty before heading to Victoria where tracks like Horsham will forgive his tardy box manners. Gripen Bale is very good in open running but doesn't like it too rough and will get headed by Gold Nebo in box 3 early tonight, who will steal enough of a break to get home.
Wentworth Park Greyhounds – Race 6 – Box 3 – Prankster
Here's another race that proves why Wheeler has a set against Wenty. Zambola Bale for all his speed is pedestrian early which is like death at Wentworth Park, although The Meadows doesn't forgive slow beginners who want to get off the track, and Sandown hasn't been too forgiving of greyhounds that get back in the last half of the field either lately, but I suppose that theory will soon be proven or not when Zambola Bale arrives. But just to reinforce the point, Zambola Bale has started 3 times from box 1 and never won a race and that won't change here. Speedy Victorian Prankster is having his second start here at Wenty, and is another that looks a million $$'s on the bunny and not so great off it, but from box 3 should be able to lead and with the recent track experience, get home.
Wentworth Park Greyhounds – Race 9 – Box 1 – Clark No Ee
Has really made a lot of people including us stand up and take notice lately and his 29.84 run here was a testament to that, albeit the track decidedly favoured front runners that night. Has never started from box 1 before in a 19 start career, but gives the indication that he'll blow them away off this draw. Should prove too good for this lot.
Wentworth Park Greyhounds – Race 9 – Box 7 – Fancy Step
Fancy Step has been very good to us recently winning 4 of her 5 career starts at Dapto and running second at the only other occasion. Has run as quick as 29.81 at Dapto and has won from wide draws. Can step awkwardly but does muster quickly and should be able to gain the lead by he corner here. Obviously has more than average ability and is from a good litter, as evidenced by litter sister Swift Fancy starting in this as well.
Wentworth Park Greyhounds – Race 10 – Box 1 – Cleopatra Magic
Don't expect big odds again but Cleopatra Magic did the job well at Dapto last week in 30.01 and looks far too good for these in the last. Has early pace and should lead and clearly has the ability to run low 30's here which will win this. The ones Mick Abbott doesn't send overseas obviously have above average ability do it is generally a pretty good lead to see one start in his name.
Don't Miss The Late Mail With Our Twitter Tips
Sometimes things can happen after we publish our Tips which change the way we view a race. By using Twitter you can take advantage our of our expert form analysis minute by minute as events happen. Follow us on Twitter and you'll be able to receive all our Late Mail direct to your phone or email, so you'll never miss that next winner, no matter where you are. Follow @GreyhoundRacing on Twitter now and start winning more.
Free $50 Bet At Sportsbet
Take advantage of our Free $50 Bet with Sportsbet. Just open a new account at Sportsbet from any of our links and you can be betting and winning for free on us. Use Sportsbet Bonus Code 27110 when signing up for a Free $50 Bet.
Free $100 Bet At Iasbet
Sign up at Iasbet and use the Iasbet Promo Code ARG100 and you can get a Free $100 Bet on us. Just open a new Iasbet account from any of our links, use the Iasbet Bonus Code ARG100 when registering, deposit $50 and have a $50 bet, and your account will be credited with a Free $100 Bet with in 24 hours.
Don't Like Our Tips? Lay Them At Betfair
If you think our selections can't win, you can make money by betting against us and laying the selection at Betfair. Follow any of our Betfair links to open a Befair account now and put our greyhound Tips to the ultimate test.
Australian Racing Greyhound Dog House (NTBBA – Never To Be Backed Again)
Me Boss (New South Wales)
Bikini Beach (Queensland)
Autumn Honey Bee (New South Wales)
Teaman Titch (Victoria)
Sculpted (South Australia)
Miss Opie (Victoria)
Birthday Boy (Victoria)
Australian Racing Greyhound Kennel
Uno Express (Victoria)
Monique's Doll (New South Wales)
More greyhound news