Greyhound Racing Tips For Saturday 23rd May 2009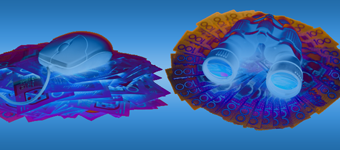 Welcome to Australian Racing Greyhound's free Greyhound Racing Tips for Saturday 23rd May 2009 with Tips tonight from The Meadows (Victoria), Wentworth Park (New South Wales), Richmond (New South Wales) and Cannington (West Australia).
The highlight of tonight's racing will no doubt be the running of the Group 1 Maturity Classic Final at The Meadows. The classic aged race for the youngsters has as usual unearthed some brilliant youngsters, but the two time group experinced youngest Nova Surf, after drawing box 1 looks the testing material.
Also tonight, or more correctly, in the twilight, the 2009 Richmond Oaks Final will be run and on paper it looks like being a very tantalising race with Brislane on her favourite track looking likely, but the race will be more than interesting as she will very likely not lead.

So with racing from the Meadows (Victoria), Wentworth Park (New South Wales), Richmond (New South Wales) and Cannington (West Australia), let's recap out betting advice for tonight's tracks.
The Meadows races over the 525m, 600m and less frequently the 725m distances and the track definitely favours railers; it is almost impossible to make ground once you get wide on the track at The Meadows. The inside 3 boxes are favoured over the 525m, and the inside 4 boxes over the 600m. The outside boxes are a decided disadvantage over the both the shorter distances.
Wentworth Park went from being a very fair track to a leader biased track with the addition of "transition turns" to the corners in the mid 90's. Leaders have been advantaged ever since that track modification and consequently red box draws are small advantage over both the 520m and 720m distances now.
Richmond has always been a hot bed of greyhound betting activity, both good and bad; and it has always paid to follow educated money in most races at Richmond. The track has undergone some changes in recent years but the 535m races are genrally safe betting events as most dogs will get their chance in the run. Richmond races over the 313m and 400m distances and these should be avoided as betting options. If you must bet, boxes 1 and 2 over the 313m and box 1 over the 400m journey are massive advantages. The inside 3 boxes are only slightly favoured in the 535m races and again the inside 3 boxes are slightly favoured over the longer 717m distance. Over the 618 box 1 can be an advantage with box 2 next best.
Cannington is one of the better two tracks which does tend to give greyhounds off the speed a chance to run on. Both the 530m, and 642m distances favour the inside boxes and the 1 box has a slight advantage over the 715m distance.
Richmond Greyhounds – Race 1 – Box 4 – Schooner Or Two
Locally trained Schooner Or Two has started 6 times for 3 wins and 2 2nds, but more importantly has started her once for a flying 30.71 maiden win running 5.27 early from box 6. Schooner Or Two is the quickest dog in the field with the quickest first section and you don;t have to be Einstein to work out how the race will run.
Richmond Greyhounds – Race 4 – Box 1 – Black Gemini
In the astute hands of Peter Rodgers, it is highly unlikely that Black Gemini will was the ideal red box draw. First up since January, Black Gemini had been badly out of form, but has started 5 times from box 1 for 2 wins and 2 placings and can improve dramatically on previous form.
Richmond Greyhounds – Race 5 – Box 3 – Brislane
We didn't get a lot of the Richmond Oaks heats right last week, but Brislane did not let us down back on her home track. Not the quickest beginner in the world but runs on so strongly that she began mid field last week and worked forward, running 30.60. That was a few lengths outside Kelmatt Medlody's best of night 30.40, but the quickest Kelmatt's Melody had ever gone before was 30.94, so she still has to produce again this week. Brislane has started here 6 times for 3 wins and 2 2nds and with a PB of 30.58 on the track, she is the one they have to beat.
Richmond Greyhounds – Race 6 – Box 5 – Really Satisfies
Had been undeaten in 4 starts here and at Wentworth Park before last starts box 2 flop at Wentworth Park. Has a PB of 30.65 here and does usually ping and lead in those 535 m races. Should have no trouble leading a 628m race and gives every impression she'll get the distance. On debut for these middle distance races but looks ideally placed.
Group 1 Maturity Classic – The Meadows Greyhounds – Race 8 – Box 1 – Nova Surf
The most experienced group class racer in the race has gotten a dream box 1 draw for the final and Nova Surf looks the one they all have to beat. Has undoubted class having run 3rd in the Group 1 Futurity as well as a narrow 2nd in the Group 3 Maitland Gold Cup. Will lead from box 1 and and just has to stave off the finish of Aston Trivett and Dyna Forte, both drawn her outside. Just caught by Dyna Forte last week but at her 3rd run at The Meadows she'll strip fitter and stronger and will run it right out.
Wentworth Park Greyhounds – Race 1 – Box 2 – Take The Kitty
Got knocked from pillar to post and ran in to deed ends everywhere last week, so we need to forgive Take The Kitty on last weeks runs. Again drawn down near the rails where she wants to be she will probably jump last and always needs luck in running but the smaller field suits. Is absolute classes above the rest of these as seen by her flying 29.83 win 4 starts back and should prove that again.
Wentworth Park Greyhounds – Race 5 – Box 8 – Excel Like Time
The Anthony Azzopardi trained Excel Like Time was won 4 of his last 5 starts, with the only failure in the Group 3 Maitland Gold Cup final. Drawn out in box 8 he can handle a a wide box draw and generally pings and wins. Has 30.12 PB here after winning by 6 lengths fromUnbeaten here and should acquit himself well again.
Wentworth Park Greyhounds – Race 10 – Box 8 – Monique's Doll
Monique's Doll was easily the run of all the Richmond Oaks heats last week when posted to the outside fence on the first corner and then getting knocked over several times in the run and still finding someway to fly late and finish 3rd. Must've made up something like 15 lengths last week and should've won easily. That run was good enough for us to quickly add her to our Australian Racing Greyhound Kennel, and is trained by the astute Sultana family and will win this tonight as some compensation for missing out on the Richmond Oaks final. Keep an eye on her, she is going places.
Don't Miss The Late Mail With Our Twitter Tips
Sometimes things can happen after we publish out Tips which change the way we view a race. Now by using Twitter you can take advantage our of our expert form analysis minute by minute as events happen. Follow us on Twitter and you'll be able to receive all our Late Mail direct to your phone or email, so you'll never miss that next winner, no matter where you are. Follow @GreyhoundRacing on Twitter now and start winning more.
Free $50 Bet At Sportsbet
Take advantage of our Free $50 Bet with Sportsbet. Just open a new account at Sportsbet from any of our links and you can be betting and winning for free on us. Use Sportsbet Bonus Code 27110 when signing up for a Free $50 Bet
Free $100 Bet At Iasbet
Sign up at Iasbet and use the Iasbet Promo Code ARG100 and you can get a Free $100 Bet on us. Just open a new Iasbet account from any of our links, use the Iasbet Bonus Code ARG100 when registering, deposit $50 and have a $50 bet, and your account will be credited with a Free $100 Bet with in 24 hours.
Don't Like Our Tips? Lay Them At Betfair
If you think our selections can't win, you can make money by betting against us and laying the selection at Betfair. Follow any of our Betfair links to open a Befair account now and get a Free$50 Bet to put our greyhound Tips to the ultimate test.
Australian Racing Greyhound Dog House (NTBBA – Never To Be Backed Again)
Me Boss (New South Wales)
Bikini Beach (Queensland)
Autumn Honey Bee (New South Wales)
Teaman Titch (Victoria)
Sculpted (South Australia)
Miss Opie (Victoria)
Australian Racing Greyhound Kennel
Uno Express (Victoria)
Miss Amy Jade (Queensland)
Monique's Doll (New South Wales)
More greyhound news