Greyhound Racing Tips For Thursday 16th July 2009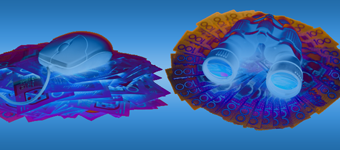 Welcome to Australian Racing Greyhound's free Greyhound Racing Tips for Thursday 16th July 2009 with Tips tonight from Sandown Park (Victoria), Grafton (New South Wales), Albion Park (Queensland), Angle Park (South Australia) and Mandurah (West Australia).
Tonight's greyhound racing features the five heats of the Group 1 Garrards Winter Carnival Cup from Albion Park which is a fitting culmination to what has been the best Brisbane Winter Greyhound Racing Carnival in memory.
As usual we'll provide our betting Tips for each of the feature races tonight as well as our expert selections from the best of the other Greyhound Racing action on offer tonight.

With tonights Greyhound Racing coming from Sandown Park (Victoria), Grafton (New South Wales), Albion Park (Queensland), Angle Park (South Australia) and Mandurah (West Australia), lets just recap our track advice for those tracks.
Sandown Park is considered one of the best two turn tracks in the country and plays reasonably fairly, although there is a slight bias towards railers and greyhounds on the speed.
Grafton only ever really feature in the calendar during their famous Grafton Greyhound Racing Carnival. Famous for the huge money that gets thrown around in the betting ring and for the characters that make the annual pilgrimage, the carnival features five greyhound meetings in just one week. Grafton race over the 407m, the 480m and the 610m distances. The 407m races are definitely the races worthy of punting on as the boxes start at the top of the back straight, whereas the 480m is a corner starts and the 610m is too short of a run to the first corner. Off the 407m start all boxes enjoy even success although the preferred boxes in ordeer are 1,8,2,3,4,5,7,6.
Albion Park was the first track in Australia to move to the finish-on lure system and it is definitely the better of the two Queensland TAB tracks. A lack of depth in a lot of races can cause upsets at Albion Park when favourites are over-rated or suffer interference. Tread warily when betting on the corner start 600m races; and the 700m races will often throw up odds-on favourites that have alot of weakness about them.
Angle Park is all about leading to the first corner, class dogs will knock up winning in South Australia as their is a definite lack of depth, even at higher grades. Again be wary of betting in 600m and 700m events at Angle Park as in many cases it is just the last throw of the dice for connections and there are very few genuine stayers.
Mandurah can be a punters graveyard, the 492m distance, 647m distance and the 302m distances are corner starts and even the 405m start is only a short run before the corner. Good beginners are decidedly advantaged as are the red boxes over all 3 shorter distances.
Sandown Greyhounds – Race 5 – Box 7 – Prankster
Prankster looks to be back in very good form and looks the obvious winner in this race. Is unbeaten here at Sandown from 3 starts and has a PB of 29.85 Was a good last start winner at Shepparton in 22.17 and at Wangaratta before that in 27.34. Has only ever been unplaced once in a 10 start career and does handle wide draws.
Grafton Greyhounds – Race 6 – Box 5 – Swift Fancy
Swift Fancy is a litter brother to the unbeaten Fancy Ace owned and trained in the same connections of Annde and Dennis Barnes. Started from box 5 in his heat of this big $6,000 to the winner Grafton Maiden and srill managed to run 23.02. Has to contend again with the yellow box but will have been very well prepared for and set for this race. Fastest qualifier who looks the goods again and certainly knows the way from the middle draw.
Grafton Greyhounds – Race 7 – Box 1 – I'm The Man
Bounding Billy and Bells Fair will attract all the attention but track specialist I'm The Man has drawn the gun box and is unbeaten from box 1. Has started 10 of his 16 career runs at Grafton for 7 wins and was a flying heat winner in 23.10. Looks like he'll get all the breaks again and with the local knowledge should win again.
Grafton Greyhounds – Race 10 – Box 3 – Azure Allegro
Azure Allegro will go around well over the odds in this 10th race but was a flying heat and final winner at Casino 3 starts back in track record time. The winner of 8 of her 19 starts, she has won 3 of 4 runs from box 3 and although last 3 starts have been below par, she should not be undersitemated. Has already won here in 23.00 and that'll be good enough to take this out.
Group 1 Winter Carnival Cup Heat 1 – Albion Park Greyhounds – Race 4 – Box 3 – Queen Lauryn
Is she a stayer or a sprinter? Well we all know she is a group class performer over both distances and I'm not prepared to write her off tonight. Coming back off a 1 month break from 3 staying wins in a row, she will be chock full of confidence, which is it seems definitely the key to her. Dyna Forte off box will be all the rage but if he goes forward, it will make the race for Queen Lauryn who should easily pick up the trail.
Group 1 Winter Carnival Cup Heat 2 – Albion Park Greyhounds – Race 5 – Box 1 – Hanify's Impact
Despite the fact that Velocette went bang at box rise and made a one act affair of the Gold Coast Cup last week, I'm willing to take the risk that from box 7 he may just struggle to get over and assume control. Uber speedy Hanify's Impact gets the gun draw for her from box 1 and despite the fact she'll definitely get very tired in the run home she should be able to lead unchallenged and set up too bigger lead to be caught.
Group 1 Winter Carnival Cup Heat 3 – Albion Park Greyhounds – Race 6 – Box 4 – Cindeen Shelby
Very interesting race, but forgotten group race performer Cindeen Shelby might just smoke them all from box 4 for trainer Kelvyn Greenough. Greenough got hold of Cindeen Shelby after some indifferent form and did he make a difference, she put together some awesome runs at The Meadows and Sandown running 29.65 at The Meadows and 29.93 at Sandown. Has been put away since a 29.71 Meadows win in April and has obviously been set for this race. That win was over Fedex and might be a good pointer to tonight.
Group 1 Winter Carnival Cup Heat 4 – Albion Park Greyhounds – Race 7 – Box 4 – High Earner
Well how could you tip against him. Was beaten in the Gold Coast Cup final and faded for third behind Velocette, but did after do all the chasing and is much better on the bunny. Has drawn a couple of more than handy greyhounds but should be able to lead an run them ragged again. Seems to know when it's do or die and has already won 3 group races this year. PB of 29.76 says it all.
Group 1 Winter Carnival Cup Heat 5 – Albion Park Greyhounds – Race 8 – Box 4 – Bogie Bomber
Final heat and very tricky race, if Aston Trivett jumps he'll be far too good, but off the bunny he is terrible and with Bogie Bomber drawn underneath him there coudl be an upset in the offing. Fancy Bogie Bomber can hold out both Aston Trivett and Lots Of Moolah to the corner and with a record of 8 wins and 3 placings from 14 starts at the track and distance with a PB of 29.96, Bogie Bomber is as good as any of them.
Don't Miss The Late Mail With Our Twitter Tips
Sometimes things can happen after we publish out Tips which change the way we view a race. Now by using Twitter you can take advantage our of our expert form analysis minute by minute as events happen. Follow us on Twitter and you'll be able to receive all our Late Mail direct to your phone or email, so you'll never miss that next winner, no matter where you are. Follow @GreyhoundRacing on Twitter now and start winning more.
Don't Like Our Tips? Lay Them At Betfair
If you think our selections can't win, you can make money by betting against us and laying the selection at Betfair. Follow any of our Betfair links to open a Befair account now and get a Free$50 Bet to put our greyhound Tips to the ultimate test.
Australian Racing Greyhound Dog House (NTBBA – Never To Be Backed Again)
Me Boss (New South Wales)
Bikini Beach (Queensland)
Autumn Honey Bee (New South Wales)
Teaman Titch (Victoria)
Sculpted (South Australia)
Miss Opie (Victoria)
Birthday Boy (Victoria)
Australian Racing Greyhound Kennel
Uno Express (Victoria)
Monique's Doll (New South Wales)