Greyhound Racing Tips For Tuesday 14th June 2009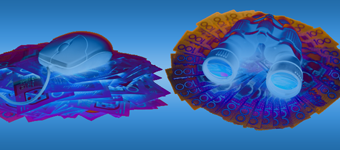 Welcome to Australian Racing Greyhound's free Greyhound Racing Tips for Tuesday 14th June 2009 with Tips tonight from Tips tonight from Albion Park (Queensland), Ipswich (Queensland), Gosford (New South Wales), Lismore (New South Wales), Warragul (Victoria) and Mandurah (West Australia).
With racing tonight from Albion Park (Queensland), Ipswich (Queensland), Gosford (New South Wales), Lismore (New South Wales), Warragul (Victoria) and Mandurah (West Australia), lets review our track advice for those tracks.
Albion Park was the first track in Australia to move to the finish-on lure system and it is definitely the better of the two Queensland TAB tracks. A lack of depth in a lot of races can cause upsets at Albion Park when favourites are over-rated or suffer interference. Tread warily when betting on the corner start 600m races; and the 700m races will often throw up odds-on favourites that have alot of weakness about them. The 395m races are out and go affairs that, like all corner starts, are hazards to your punting dollar.

Ipswich can be a punters graveyard and as a general rule punters avoid investing in the 431m races unless you are laying them on Betfair, as the corner starts throws up many unlikely winners and lots of interference. If you must bet on these races, box 1 wins almost twice as many races as every other box with the exception of the second best box, box 2. The 520m races are a little more even, but have a decided bias toward the four inside boxes due to the short run to the corner and even class greyhounds find it hard to win from wide boxes. The 630m races are another corner start.
Gosford was rebuilt in the 90's to replicate the Angle park track layout and that's exactly what they got. A leader biased track that favours the inside boxes over all distances. The 400m races shjould ber avoided where possible as they are a corner start dominated by intereference. The 515m start is heavily biased to ward the insde four boxes (just like Angle Park) due to the short run to the corner and the fact the boxes are a long way off the track. The 600m starts again favour the inside four boxes and as a corner start punters need to identify leaders or good field dogs. There are very few races run over the 731m distance.
Lismore is almost circular in shape and consequently has two corner starts over the 420m and 635m starts, with box 1 heavily favoured over 420m and box 2 an absolute standout advantage over the 635m. The 520m start advantages the two inside boxes with box 8 next in preference. Again very few 722m races are held but the two inside boxes are advantaged due to the fact that it is very hard to make ground out wide and railers with early pace are advantaged over all distances.
Warragul race over only two distances, the 424m and the 699m journeys. The track is a leader biased track that strongly favours the red box runners over the 424m trip with more than 20% of winners exiting that box. Often plagued by interference in the curving back straight and entering the corner, the eight box is the next best as it is drawn to miss most of the rouble. There are very few races run over the 699m.
Mandurah can be a punters graveyard, the 492m distance, 647m distance and the 302m distances are corner starts and even the 405m start is only a short run before the corner. Good beginners are decidedly advantaged as are the red boxes over all 3 shorter distances.
With an all maiden meeting from Warragul tonight there'll be no selections at Warragul
Gosford Greyhounds – Race 3 – Box 1 – Laurie's Blue
Laurie Refalo has been in good form both as an owner and a trainer and Laurie's Blue did a good job last week behind Shane's Dilema off the wide box draw and gets a run from the rail tonight. First sectional last week was okay and with an easier run from box 1 expect a rapid improvement on last weeks third.
Gosford Greyhounds – Race 5 – Box 2 – Brislane
Brislane did everything right last week but was beaten by the very handy Rockstar Image. No Rockstar Image in this tonight and no way any of the others should be beating Brislane here, who has been racing iun much tougher company. Always makes it hard for herself by getting back in her races but should be able to reel any of these in.
Gosford Greyhounds – Race 6 – Box 1 – La Voca
La Voca has been out of form lately from middle box draws but he return box 1 should see the John Sweet trained litter sister of Nova Surf reassert herself. Has a ton of early pace and which she hasn't had much chance to show lately but should not have any excuses tonight.
Lismore Greyhounds – Race 5 – Box 7 – Falcon Flash
Hard to go past Falcon Flash here who has won his past 2 starts in good style, here and at Albion Park and has shown good early speed at both thsoe wins. Has only had 4 career starts for 2 wins and 2 placings and in the capable hands of Lee Wylie looks a good bet again tonight.
Lismore Greyhounds – Race 7 – Box 7 – Bondi Beauty
Bondi Beauty really used all the step up in distance last week coming from well back to rush past Uncle Erinetta over this track and distance. Has now started 3 times over this trip for a win and a second and does look better than this lot. Can handle a wide draw and no reason she shouldn't make it a repeat performance tonight.
Ipswich Greyhounds – Race 4 – Box 3 – Harbour Queen
Harbour Queen can be costly to follow but she has won 4 of her 10 starts here and claimed the 5th grade final last week in 31.25 from box 1. Move to box 3 shouldn't present too many concerns and she is entitled win again in a race which is down in grade in her last win.
Albion Park Greyhounds – Race 7 – Box 2 – Banzai Pipeline
The Tony Brett trained Banzai Pipeline won;t have it all his own way in this and am just a little afraid he might start "unders" but with 2 wins and 2 seconds from 6 starts and 3 career starts over this track and distance for a win and a second he looks the best of them. Has good early pace and although hasn't put the time on the board some of these have, you get the feeling it should just be a matter of time. Should lead easily and set up a good winning break.
Don't Miss The Late Mail With Our Twitter Tips
Sometimes things can happen after we publish out Tips which change the way we view a race. Now by using Twitter you can take advantage our of our expert form analysis minute by minute as events happen. Follow us on Twitter and you'll be able to receive all our Late Mail direct to your phone or email, so you'll never miss that next winner, no matter where you are. Follow @GreyhoundRacing on Twitter now and start winning more.
Free $50 Bet At Sportsbet
Take advantage of our Free $50 Bet with Sportsbet. Just open a new account at Sportsbet from any of our links and you can be betting and winning for free on us. Use Sportsbet Bonus Code 27110 when signing up for a Free $50 Bet.
Free $100 Bet At Iasbet
Sign up at Iasbet and use the Iasbet Promo Code ARG100 and you can get a Free $100 Bet on us. Just open a new Iasbet account from any of our links, use the Iasbet Bonus Code ARG100 when registering, deposit $50 and have a $50 bet, and your account will be credited with a Free $100 Bet with in 24 hours.
Don't Like Our Tips? Lay Them At Betfair
If you think our selections can't win, you can make money by betting against us and laying the selection at Betfair. Follow any of our Betfair links to open a Befair account now and get a Free$50 Bet to put our greyhound Tips to the ultimate test.
Australian Racing Greyhound Dog House (NTBBA – Never To Be Backed Again)
Me Boss (New South Wales)
Bikini Beach (Queensland)
Autumn Honey Bee (New South Wales)
Teaman Titch (Victoria)
Sculpted (South Australia)
Miss Opie (Victoria)
Birthday Boy (Victoria)
Australian Racing Greyhound Kennel
Uno Express (Victoria)
Monique's Doll (New South Wales)