Greyhound Racing Tips For Wednesday 8th July 2009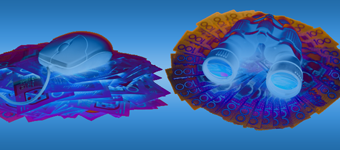 Welcome to Australian Racing Greyhound's free Greyhound Racing Tips for Wednesday 8th July 2009 with Tips tonight from Ballarat (Victoria), Warrnambool (Victoria), Bulli (New South Wales), Ipswich (Queensland) and Cannington (West Australia).
So with racing coming Ballarat (Victoria), Warrnambool (Victoria), Bulli (New South Wales), Ipswich (Queensland), and Cannington (West Australia), lets review our betting advice for those tracks.
Ballarat is one of the fairest one turn tracks in the country and in general punters can bet with confidence over all distances, although inside boxes are slightly favoured and the 8 box races well off the 450m start. The track suits both speedy and strong greyhounds.

Warrnambool was redeveloped in 2008 to remove much of the bias and interference that occured on the old "egg" shaped track. Unfortunately while inteference has been reduced, "transition turns" have turned the track in to a leader biased procession. In almost all races the winner comes from the greyhound in front about 50m from the boxes. Only strong railing greyhounds can make ground from behind and wide runners are decidedly disadvantaged. The red box is favoured over all distances.
Bulli, like Horsham is considered on of the fairest tracks in Australia, with every greyhound afforded a chance from any box. The 400m and 472m starts both demonstrate the normal greyhound race distribution of boxes 1,2,8,7 favoured, with the 472m start extremely even across all boxes with the exception of 1 and 8. The 515m start, being a slight corner start, has a preference toward the four inside boxes. The best betting races are the 472 events, but the 400m races and also attractive.
Ipswich can be a punters graveyard and as a general rule punters avoid investing in the 431m races unless you are laying them on Betfair, as the corner starts throws up many unlikely winners and lots of interference. If you must bet on these races, box 1 wins almost twice as many races as every other box with the exception of the second best box, box 2. The 520m races are a little more even, but have a decided bias toward the four inside boxes due to the short run to the corner and even class greyhounds find it hard to win from wide boxes. The 630m races are another corner start.
Cannington is one of the better two tracks which does tend to give greyhounds off the speed a chance to run on. Both the 530m, and 642m distances favour the inside boxes and the 1 box has a slight advantage over the 715m distance. The 297m races,starting at the top of the back straight, runs reasonably fairly, although box 1 is an advantage. The four inside boxes are advantaged over the 530m, the three inside boxes over the 642m and the 715m races reasonably evenly.
Ballarat Greyhounds – Race 8 – Box 1 – Sisco Cruise
We spoker before aboput John Galea's pre-natural ability to acquire box 1 draws at Ballarat greyhounds and not surprisingly to us he has 2 greyhounds entered tonight and both have drawn box 1. The luckiest man alive with box draws was never more evident than earlier this year when in just 10 starts the John Galea traned Betty Boo managed to drawn boxes either box 1 four times for 4 wins including a few here at Ballarat. Some people are just charmed I guess. Nevertheless we may as well benfit from Galea's good luck and Sisco Cruise has been hopelessly out of form but has his best record from the red box. Getting long in the tooth now but if he still has a win in him it'll be tonight.
Ballarat Greyhounds – Race 12 – Box 8 – Slipaway Boy
Slipaway Boy won a maiden qualifying heat here and followed that with an all the way 25.96 qualifying final win in 25.96. The time was not super quick but first section is okay and this field is very very average. Only has to have an ounce of ability to win this and is by the buzz sire of the moment in Collision.
Warrnambool Greyhounds – Race 1 – Box 8 – Yo Paulie
Very pedestrian bunch here and the well boxed Yo Paulie looks too classy from his box 8 draw. Burnett hasn;t had the best of run with his greyhounds lately but Yo Paulie won on debut here over the shorter trip running 22.32 and managed a handy off the pace Geelong 457m win last start in 25.90. You don't win off the pace here often so looking for Yo Paulie to step and lead.
Warrnambool Greyhounds – Race 8 – Box 8 – Dyna Gabi
Well if recent form counts for anything Dyna Gabi should start about $1.30 and win by the straight. A winner of 5 of her 18 starts, she was only narrowly beaten by talented Brislane in the Group 1 heats of The Laurels recently at Sandown. That run alone is enough to see us back here from box 8 which she has started from twice for 1 win.
Bulli Greyhounds – Race 4 – Box 6 – Pindari Bale
Pindari Bale, who is Dentax Bale's litter sister has manged a good record so far of 2 wins and 2 placings from 6 starts with both wins coming over the Richmond 535m. Has started her both last 2 runs for a 3rd and a 6th but both times behind handy Pretty Boy Troy. Looks just a touch weaker tonight and suspect she'll get the kind of run to be able to comprehensively round up the leaders, which seems to be a characteristic of the litter.
Bulli Greyhounds – Race 6 – Box 6 – Mighty Stride
Mighty Stride is a little tardy from the boxes but has shown at his past 2 starts he has a bog motor and should get every chance to accelerate down the back straight to go to the lead. Has won 4 of 7 starts with 2 placings and the Lewis Galea trained duaghter of Solve The Puzzle ~ Sweet Hawk looks better than these.
Bulli Greyhounds – Race 9 – Box 3 – Dyna Blade
Reminiscent of the old days, it seems the Wheeler family are content to race a few of their own rather than just sending them across the country side and Brendan Wheeler has starts Dyna Blade 4 times for 2 wins and a placing. Both wins have been here at BUlli running 26.54 and 26.56 and looked good on both occassion. This daughter of Pure Octane ~ Virginia Allen looks another above average Wheeler type and should get all chances from box 3.
Ipswich Greyhounds – Race 6 – Box 5 – Miss Amy Jade
Much as it pains me to do this and we might well be chasing bad money with good, I have to beleive what we saw from Miss Amy Jade is still there and the move to a longer distance is exactly what she needs. The fact that she gets the distance she is a chance of racing better at and the fact we'll likely get better then $15 about means we'll send our money around on her back yet again. As they say in the classics, never say never.
Ipswich Greyhounds – Race 10 – Box 2 – Velocity Force
With 2 wins from 4 starts and a placing, Velicty Force looks graded certainty in the last at Ipswich tonight. Won 2 races at Albion Park running 30.34 and 30.37 before failing here last start. Have to forgive that one bad run and get on the Tony Brett trained greyhound tonight, who is a close relation of our earlier selction Miss Amy Jade.
Don't Miss The Late Mail With Our Twitter Tips
Sometimes things can happen after we publish out Tips which change the way we view a race. Now by using Twitter you can take advantage our of our expert form analysis minute by minute as events happen. Follow us on Twitter and you'll be able to receive all our Late Mail direct to your phone or email, so you'll never miss that next winner, no matter where you are. Follow @GreyhoundRacing on Twitter now and start winning more.
Free $50 Bet At Sportsbet
Take advantage of our Free $50 Bet with Sportsbet. Just open a new account at Sportsbet from any of our links and you can be betting and winning for free on us. Use Sportsbet Bonus Code 27110 when signing up for a Free $50 Bet
Free $100 Bet At Iasbet
Sign up at Iasbet and use the Iasbet Promo Code ARG100 and you can get a Free $100 Bet on us. Just open a new Iasbet account from any of our links, use the Iasbet Bonus Code ARG100 when registering, deposit $50 and have a $50 bet, and your account will be credited with a Free $100 Bet with in 24 hours.
Don't Like Our Tips? Lay Them At Betfair
If you think our selections can't win, you can make money by betting against us and laying the selection at Betfair. Follow any of our Betfair links to open a Befair account now and get a Free$50 Bet to put our greyhound Tips to the ultimate test.
Australian Racing Greyhound Dog House (NTBBA – Never To Be Backed Again)
Me Boss (New South Wales)
Bikini Beach (Queensland)
Autumn Honey Bee (New South Wales)
Teaman Titch (Victoria)
Sculpted (South Australia)
Miss Opie (Victoria)
Birthday Boy (Victoria)
Australian Racing Greyhound Kennel
Uno Express (Victoria)
Monique's Doll (New South Wales)
Similar Greyhound Racing News