Greyhound Racing Tips For Thursday 9th July 2009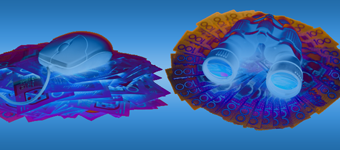 Welcome to Australian Racing Greyhound's free Greyhound Racing Tips for Thursday 9th July 2009 with Tips tonight from Sandown Park (Victoria), Dapto (New South Wales), Albion Park (Queensland), Angle Park (South Australia) and Mandurah (West Australia).
Tonight's racing features the final of the Imagetec Gold Coast Cup, which for the first time and for near future is being run at Albion Park due to the closure of the Gold Coast track last year. Adding spectacle to the night is High Earner striving for $138,000 in prizemoney in his short career so far and his fourth group race win.
As usual we'll provide our betting Tips for each of the feature races tonight as well as our expert selections from the best of the other Greyhound Racing action on offer tonight.

With tonights Greyhound Racing coming from Sandown Park (Victoria), Dapto (New South Wales), Albion Park (Queensland), Angle Park (South Australia) and Mandurah (West Australia), lets just recap our track advice for those tracks.
Sandown Park is considered one of the best two turn tracks in the country and plays reasonably fairly, although there is a slight bias towards railers and greyhounds on the speed.
Dapto is a track greyhounds either handle or they don't. Favouring early speed greyhounds over all distances, it is one of the few tracks in Australian Greyhound Racing where dogs can race Welcome to Australian Racing Greyhound's free Greyhound Racing Tips for Wednesday 1st July 2009 with Tips tonight from Ballarat (Victoria), Warrnambool Greyhound Racing Australiaextremely wide and still make ground. Look for greyhounds with exposed form on the track.
Albion Park was the first track in Australia to move to the finish-on lure system and it is definitely the better of the two Queensland TAB tracks. A lack of depth in a lot of races can cause upsets at Albion Park when favourites are over-rated or suffer interference. Tread warily when betting on the corner start 600m races; and the 700m races will often throw up odds-on favourites that have alot of weakness about them.
Angle Park is all about leading to the first corner, class dogs will knock up winning in South Australia as their is a definite lack of depth, even at higher grades. Again be wary of betting in 600m and 700m events at Angle Park as in many cases it is just the last throw of the dice for connections and there are very few genuine stayers.
Mandurah can be a punters graveyard, the 492m distance, 647m distance and the 302m distances are corner starts and even the 405m start is only a short run before the corner. Good beginners are decidedly advantaged as are the red boxes over all 3 shorter distances.
Sandown Greyhounds – Race 2 – Box 1 – Daze End
You don't have to be a rocket scientist to get on Daze End in this second race at Sandown greyhounds. The winner of just 3 of his 20 starts, alll 3 have been won from box 1 and 2 of those have been here at Sandown. Has already run a sub 30 sec 29.95 and despite poor runs at his past two starts can improve rapidly in the red rug.
Sandown Greyhounds – Race 6 – Box 5 – Jamaican Bolt
Absolutely no reason to jump off last start winner for us Jamiacan Bolt. Absolutely smoked a more than handy field at The Meadows last start in 30.07 recording his second win in succession from box 7. Ran 30.10 the start before winning here at Sandown and has now won 4 of his last 5 starts. 2 starts here for a win and a second and hard not to jump in again.
Sandown Greyhounds – Race 8 – Box 1 – Aston Trivett
Unbeaten here so far at Sandown the gods have again shone on Jason Thompson with another remarkably ideal box draw. Fronting up for his 6th inside box draw in 8 runs, Aston Trivett looks highly likey to add to his recent wins. Having only been beaten twice at those starts, both when drawing in the wide half of the field, Aston Trivett has now managed a Group 1 Maturiry win and the record of 10 wins from 22 starts. Not a huge fan but off box 1, he gets all the favours again.
Sandown Greyhounds – Race 9 – Box 1 – Genista Thunder
Did I say it was the gods shining on Jason Thompson? It must be someone or something with equivalent leverage, as Thompson's only other runner for the whole evening at Sandown not only manages to avoid get drawn in the same race but is also crowned with the favoured box 1 draw. Genista Thunder is a recent arrival who went atrocious at his only other start here at Sandown, but did have previously very good form in Queensland. Don't be surpised to see massive improvement tonight.
Dapto Greyhounds – Race 6 – Box 8 – Cawbourne Grace
From the Gilbert/Lord kennels Cawbourne Grace got the cash for us last week and backed that up with a handy third at Wentworth Park Saturday night. Will most likely get every chance to show the same early pace she did last week with the scratchings and will go very close yet again.
Dapto Greyhounds – Race 8 – Box 4 – Magic City
Like most Gilbert/Lord runners Magic City can be damn hard to catch but don't be suprised to see her ping and lead all the way here tonight as she did on his Australia debut quite a few starts ago. Really set tongues wagging then and backed it up again with another good win there 6 starts ago. Doesn't win everytime she goes around but does definitely surprise at odds when she does. Suspect that might eb the case tonight from box 4.
Albion Park Greyhounds – Race 2 – Box 6 – Azakhan
Azakhan when way better than I think most though he was capable of last week, bolting in from box 1 and running 29.94 best of night. Has to contend with the move to box 6 tonight but has now won 4 of 10 starts on ther track and his PB is a good 4 lengths better than anything else in this race. Just has to run up to last weeks run to win again.
Albion Park Greyhounds – Race 4 – Box 8 – Rylee's Rockin
Rylee's Rockin's biggest test tonight but judging by his 30.14 win here on Monday night, he is well up to the task. The Greg Stella trained sone of Collision ~ Zippy Xena just keeps winning and has now won 4 of 5 starts on the track and 10 of 17 overall. Has handled wide draws in the past and shouldn't be underestimated.
Group 2 Gold Coast Cup – Albion Park Greyhounds – Race 8 – Box 8 – High Earner
We made the shocking mistake of tipping against this bloke once before in a group race final and we won't do that again anytime soon. High Earner did the job very well last week running 30.20 and leading all the way as well as running the quickest first section of the Gold Coast Cup heats. From box 8 tonight can do his own thing and should have no trouble leading. Might even get a price as plenty will be keen on Cosmic Rumble after his box 6 30.16 heat win but as we know he is worthless from an inside draw and so will be dissapointing from box 1. High Earner to be just that.
Albion Park Greyhounds – Race 10 – Box 2 – Fire Sale
Don't be surprised to see High Earner's lesser known litter brother Fire Sale ping from a good box 2 draw and reassert some form. Has started here 16 times for 6 wins and 5 placings and managed a handy 5th grade heat win here Monday in a pedestrian 30.61. Is much better than that and from the inside draw much just improve dramatically.
Angle Park Greyhounds – Race 11 – Box 1 – Tread Lightly
Definitely tread lightly in this last race at Angle Park but the greyhound of the same name looks the likely winner after drawing box 1. The Troy Murray trained Tread Lightly has won 4 of his 12 starts overall and run 6 placings, but managed 3 of those 4 wins in his last 4 starts. Ran 30.18 at here from box 1, 30.75 at Gawler from box 1 and 30.25 from box 6. Unbeaten in 2 starts from box 1 and should do enough again tonight.
Don't Miss The Late Mail With Our Twitter Tips
Sometimes things can happen after we publish out Tips which change the way we view a race. Now by using Twitter you can take advantage our of our expert form analysis minute by minute as events happen. Follow us on Twitter and you'll be able to receive all our Late Mail direct to your phone or email, so you'll never miss that next winner, no matter where you are. Follow @GreyhoundRacing on Twitter now and start winning more.
Free $50 Bet At Sportsbet
Take advantage of our Free $50 Bet with Sportsbet. Just open a new account at Sportsbet from any of our links and you can be betting and winning for free on us. Use Sportsbet Bonus Code 27110 when signing up for a Free $50 Bet.
Free $100 Bet At Iasbet
Sign up at Iasbet and use the Iasbet Promo Code ARG100 and you can get a Free $100 Bet on us. Just open a new Iasbet account from any of our links, use the Iasbet Bonus Code ARG100 when registering, deposit $50 and have a $50 bet, and your account will be credited with a Free $100 Bet with in 24 hours.
Don't Like Our Tips? Lay Them At Betfair
If you think our selections can't win, you can make money by betting against us and laying the selection at Betfair. Follow any of our Betfair links to open a Befair account now and get a Free$50 Bet to put our greyhound Tips to the ultimate test.
Australian Racing Greyhound Dog House (NTBBA – Never To Be Backed Again)
Me Boss (New South Wales)
Bikini Beach (Queensland)
Autumn Honey Bee (New South Wales)
Teaman Titch (Victoria)
Sculpted (South Australia)
Miss Opie (Victoria)
Birthday Boy (Victoria)
Australian Racing Greyhound Kennel
Uno Express (Victoria)
Monique's Doll (New South Wales)
Similar Greyhound Racing News