Greyhound Racing Tips For Thursday 2nd July 2009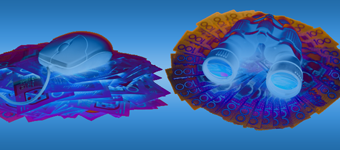 Welcome to Australian Racing Greyhound's free Greyhound Racing Tips for Thursday 2nd July 2009 with Tips tonight from Sandown Park (Victoria), Dapto (New South Wales), Albion Park (Queensland), Angle Park (South Australia) and Mandurah (West Australia).
Tonight's racing features four heats of the Imagetec Gold Coast Cup, which for the first time and for near future is being run at Albion Park due to the closure of Gold Coast track last year.
But the highlight of the night should be the Superstayers Invitational at Albion Park, which depsite the loss of Queen Lauryn to a season and Lady Moscato to an injury, has brought together a sensational field of stayers. The four dog field conditions give every greyhound their chance and it should be a cracker of a race.

As usual we'll provide our betting Tips for each of the feature races tonight as well as our expert selections from the best of the other Greyhound Racing action on offer tonight.
From last night's runs though, I'm afraid we have to resign our selves to the fact Birthday Boy has evolved in to a trial track champion. After running a sensational trial in the lead up to last nights race, he had every hope and was more than dissapointing finishing second last and racing well below what he is capable of. I'm afraid without some serious changes, he's racing days are finished. Birthday Boy gets added to our Never To Be Backed Again (NTBBA) files.
Similarly, up in Queensland Miss Amy Jade dissapointed for the second time and has to leave the Australian Racing Greyhound Kennel. Again jumping well enough, she refused to push up under greyhounds and pulled herself out of the race back to last before finishing on yet again to be just behind the placegetters. Will probably win some weak 700m races but doubt she has the confidence to go much further than that, based on what she's doing at the moment.
With tonights Greyhound Racing coming from Sandown Park (Victoria), Dapto (New South Wales), Albion Park (Queensland), Angle Park (South Australia) and Mandurah (West Australia), lets just recap our track advice for those tracks.
Sandown Park is considered one of the best two turn tracks in the country and plays reasonably fairly, although there is a slight bias towards railers and greyhounds on the speed.
Dapto is a track greyhounds either handle or they don't. Favouring early speed greyhounds over all distances, it is one of the few tracks in Australian Greyhound Racing where dogs can race Welcome to Australian Racing Greyhound's free Greyhound Racing Tips for Wednesday 1st July 2009 with Tips tonight from Ballarat (Victoria), Warrnambool Greyhound Racing Australiaextremely wide and still make ground. Look for greyhounds with exposed form on the track.
Albion Park was the first track in Australia to move to the finish-on lure system and it is definitely the better of the two Queensland TAB tracks. A lack of depth in a lot of races can cause upsets at Albion Park when favourites are over-rated or suffer interference. Tread warily when betting on the corner start 600m races; and the 700m races will often throw up odds-on favourites that have alot of weakness about them.
Angle Park is all about leading to the first corner, class dogs will knock up winning in South Australia as their is a definite lack of depth, even at higher grades. Again be wary of betting in 600m and 700m events at Angle Park as in many cases it is just the last throw of the dice for connections and there are very few genuine stayers.
Mandurah can be a punters graveyard, the 492m distance, 647m distance and the 302m distances are corner starts and even the 405m start is only a short run before the corner. Good beginners are decidedly advantaged as are the red boxes over all 3 shorter distances.
Sandown Greyhounds – Race 2 – Box 3 – Hello Sienna
Hello Sienna has been quietly racking up the wins on the Gippsland track and has managed an impressive record of 5 wins from 10 starts with a further 3 3rds. With wins at Sale, Traralgon and Warragul she's already demonstrated quite a good deal of versatility and very good box speed. Has led or been near the lead at all her 5 wins and should be able to hit the front at the post the frist time around from box 3. Looks a more than handy greyhound, who is capable of winning on debut in town.
Dapto Greyhounds – Race 5 – Box 1 – Cawbourne Grace
From the Gilbert/Lord kennels Cawbourne Grace might just go around over the odds here and net us a nice collect. The kennel have had avery good run with their ex-NZ greyhounds at their first few starts in Australia and cawbourne Grace is first up since mid March in New Zealand. Failed past 2 starts but had all first 3 career starts of over shorter journeys than this. Will most likely show some of that early pace tonight and should be able to set up a nice lead.
Dapto Greyhounds – Race 6 – Box 3 – Freckles
You want get much of a price about this Freckles here tonight but she should be untroubled to win. Unbeaten over the 600m at Dapto and usually wants to use a bit of the track, but still maanged to win well last week running 34.81 from box 3. With 2 vacant boxes to her outside she'll get every chance to lead or be near the lead which is where she does her best racing.
Dapto Greyhounds – Race 9 – Box 3 – Azam
Azam was very impressive last week flying out from box 8 and bolting in to win by 13.5 lengths in a very good 29.89. That was his 4 career win from 12 starts and makes you wonder what he'd being doing in the 3 unplaced runs prior at Bathurst and Cowra. Have to trust he'll find the same form as last week with the added confidence and will win from box 3 tonight. Could lose 5 lengths on last weeks run and still win this, so just has to put himself in the race.
Albion Park Greyhounds – Race 3 – Box 4 – Dashing Top Hat
Dashing Corsair's litter brother has tongues wagging last week after winning in 42.25 at his distance racing debut. Managed to find the front and led all the way and although they got close on the line he had enough in hand. Looks as though he should be able to lead again despite the 4 box and on times will be very hard to beat. Just have to hope he deosn't suffer from the "second-up syndrome" many greyhounds experience when they go over the trip again just a week later. Usuallly that happens with greyhounds that only just get the trip and Dashing Top Hat showed enough to suggest that the veteran of just 14 starts will improve with racing.
Group 2 Gold Coast Cup – Albion Park Greyhounds – Race 4 – Box 2 – High Earner
Despite getting himself beaten here last week High Earner is making a habit of winning when it matters and should have every chance to lead all the way from box 2 tonight in the first heat of the Gold Coast Cup. Looked ordinary last week finishing third but was a different dog all together the week prior running them ragged in the Queensland Derby final. High Earner has the better of both his main Qld rivals here in Surfin' Silence and Keroma Oh Seven, so only Trew Millions can threaten here.
Group 2 Gold Coast Cup – Albion Park Greyhounds – Race 5 – Box 2 – Dashing Corsair
Could be a big night for Dwyer Lennon if our tips fall the way we want as Dashing Top Hats litter brother Dashing Corsair gets his chance to win again from a favourable box 2 draw. Has raced very well recently in both the WA and Queensland Derby's and has an ecpetional run behind in High Earner in the Queensalnd version to get third. Looked very confident and fast last week bolting in a 600m event by 8 lengths in 34.80 and should get enough of a crack at them from the inside draw to win this.
Group 2 Gold Coast Cup – Albion Park Greyhounds – Race 6 – Box 6 – Cosmic Rumble
Tricky race made harder by trying to figure out which Turanza Bale will turn up. On best from Turanza Bale could win this race, but don't be suprised to see him just go around and I fancy Cosmic Rumble who, looks like a world beater from a wide draw, will ping the leads stay away from the trouble inside and blitz this heat. Has a PB of 29.85 here which will be quick enough and demonstrated that sort of ability with flying 29.80 Peter Mosman Classic Qualifying Heat win a few starts ago. Ran 3rd in a Queensland Derby heat to Take The Kitty from box 2 at his last start but goes much better out wide.
Group 2 Gold Coast Cup – Albion Park Greyhounds – Race 7 – Box 3 – Ryan's A Rocket
Another very tricky race and despite the fact Ryan's A Rocket let us down last week, we'll give him another chance in this harder race from box 3. Has won 3 of his last 5 starts with the only failures ending in a 3rd behind High Earner in the Queensland Derby heat and last weeks 1.5 length 2nd behind Grampian. Had a good 30.11 win here over Millenium the week earlier and and should go close to winning again.
Superstayers Invitational – Albion Park Greyhounds – Race 8 – Box 7 – Forty Twenty
Forty Twenty has shown an incredible liking for the Albion park circuit and with Mantra Lad and Amity Bale likely to surge forward early along with Lilley Criminal, he'll get the ideal run for him, being able to drop down to the rail and just roll along until they hit the back straight the final time. Coming of his last start 729m Dapto track record run and, unlike Mantra Lad and Amity Bale who went around in the Lizrene, has had a week off in preparation for tonight. Lilley Criminal at her best is right up to this but is first up tonight off a long break. Forty Twenty gets the ideal race for him tonight and might just be shooting for track record number 3.
Angle Park Greyhounds – Race 3 – Box 1 – Rustic Wizard
Unbeaten in his past 3 starts here at Angle Park, Rustic Wizard should be able to win with ease here from box 1. Has shown good early pace to lead all the way at all those 3 past wins running 30.33, 30.24 and 30.03. Won't have to go any quicker than last weeks run to win again.
Don't Miss The Late Mail With Our Twitter Tips
Sometimes things can happen after we publish out Tips which change the way we view a race. Now by using Twitter you can take advantage our of our expert form analysis minute by minute as events happen. Follow us on Twitter and you'll be able to receive all our Late Mail direct to your phone or email, so you'll never miss that next winner, no matter where you are. Follow @GreyhoundRacing on Twitter now and start winning more.
Free $50 Bet At Sportsbet
Take advantage of our Free $50 Bet with Sportsbet. Just open a new account at Sportsbet from any of our links and you can be betting and winning for free on us. Use Sportsbet Bonus Code 27110 when signing up for a Free $50 Bet
Free $100 Bet At Iasbet
Sign up at Iasbet and use the Iasbet Promo Code ARG100 and you can get a Free $100 Bet on us. Just open a new Iasbet account from any of our links, use the Iasbet Bonus Code ARG100 when registering, deposit $50 and have a $50 bet, and your account will be credited with a Free $100 Bet with in 24 hours.
Don't Like Our Tips? Lay Them At Betfair
If you think our selections can't win, you can make money by betting against us and laying the selection at Betfair. Follow any of our Betfair links to open a Befair account now and get a Free$50 Bet to put our greyhound Tips to the ultimate test.
Australian Racing Greyhound Dog House (NTBBA – Never To Be Backed Again)
Me Boss (New South Wales)
Bikini Beach (Queensland)
Autumn Honey Bee (New South Wales)
Teaman Titch (Victoria)
Sculpted (South Australia)
Miss Opie (Victoria)
Birthday Boy (Victoria)
Australian Racing Greyhound Kennel
Uno Express (Victoria)
Monique's Doll (New South Wales)