Greyhound Racing Tips For Thursday 24th September 2009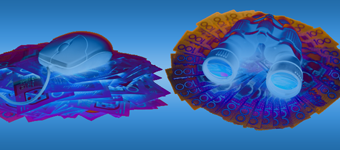 Welcome to Australian Racing Greyhound's Greyhound Racing Tips for Thursday 24th September 2009 with Tips tonight from Sandown Park (Victoria), Dapto (New South Wales), Albion Park (Queensland), Angle Park (South Australia) and Mandurah (West Australia).
With tonights Greyhound Racing coming from Sandown Park (Victoria), Dapto (New South Wales), Albion Park (Queensland), Angle Park (South Australia) and Mandurah (West Australia), lets just recap our track advice for those tracks.

Sandown Park is considered one of the best two turn tracks in the country and plays reasonably fairly, although there is a slight bias towards railers and greyhounds on the speed.
Dapto is a track greyhounds either handle or they don't. Favouring early speed greyhounds over all distances, it is one of the few tracks in Australian Greyhound Racing where dogs can race extremely wide and still make ground. Look for greyhounds with exposed form on the track.
Albion Park was the first track in Australia to move to the finish-on lure system and it is definitely the better of the two Queensland TAB tracks. A lack of depth in a lot of races can cause upsets at Albion Park when favourites are over-rated or suffer interference. Tread warily when betting on the corner start 600m races; and the 700m races will often throw up odds-on favourites that have alot of weakness about them.
Angle Park is all about leading to the first corner, class dogs will knock up winning in South Australia as their is a definite lack of depth, even at higher grades. Again be wary of betting in 600m and 700m events at Angle Park as in many cases it is just the last throw of the dice for connections and there are very few genuine stayers.
Mandurah can be a punters graveyard, the 492m distance, 647m distance and the 302m distances are corner starts and even the 405m start is only a short run before the corner. Good beginners are decidedly advantaged as are the red boxes over all 3 shorter distances.
Sandown Greyhounds – Race 9 – Box 6 – Dohtmann
We've been singin the praises of Dohtmann for some time and she went very close to proving that confidence when a close up 30.23 third at Sandown on debut. Got lost on that occasion at her first run here but will strip fitter, stronger and with more track sense that last weeks run. Hasn't missed place in 8 starts and 2 wins were very good running 25.62 and 25.50 at Warrnambool.
Dapto Greyhounds – Race 8 – Box 2 – Magic City
Magic City for the Jodie Gilbert/Andy Lord kennel isn't getting any younger but has the chance to reverse a run of outs here tonight from box 2. Has won 3 of 8 starts from box 2 with a further 2 placings and although this is her first run her at Dapto, she did win at her Wentworth Park debut earlier this year. Is much better than recent form suggests.
Dapto Greyhounds – Race 8 – Box 2 – Cawbourne Grace
Another race where the Jodie Gilbert/Andy Lord kennel looks the winner. Cawbourne Grace has some very fast Canberra wins to her credit and has a stack of early pace. She has won 6 of her 14 race starts including a 30.30 effort here from this same box. Is undefeated from box 1 runs and looks like stretching that record again tonight.
Albion Park Greyhounds – Race 4 – Box 2 – Laura's Legacy
Been waiting for this marathon race to come around for some time and it's just a little disappointing that Seminole didn't take her place in the field and she would've started favourite and created a lot of interest. Looks a race in 2 between interstate invaders Laura's Legacy and Drifting. Drifting won very well here last week on debut at the track but Laura's Legacy is the current Richmond track record holder and will love the small field and extra distance. Laura's Legacy to win.
Don't Like Our Tips? Lay Them At Betfair
If you think our selections can't win, you can make money by betting against us and laying the selection at Betfair. Follow any of our Betfair links to open a Befair account now and put our greyhound Tips to the ultimate test. Betfair is also the only site that allows you to get set at Fixed Odds on all greyhounds races Australia wide.
Australian Racing Greyhound Dog House (NTBBA – Never To Be Backed Again)
Me Boss (New South Wales)
Bikini Beach (Queensland)
Autumn Honey Bee (New South Wales)
Teaman Titch (Victoria)
Sculpted (South Australia)
Miss Opie (Victoria)
Australian Racing Greyhound Kennel
Uno Express (Victoria)
Monique's Doll (New South Wales)
Goodesy (New South Wales)
More Greyhounds News